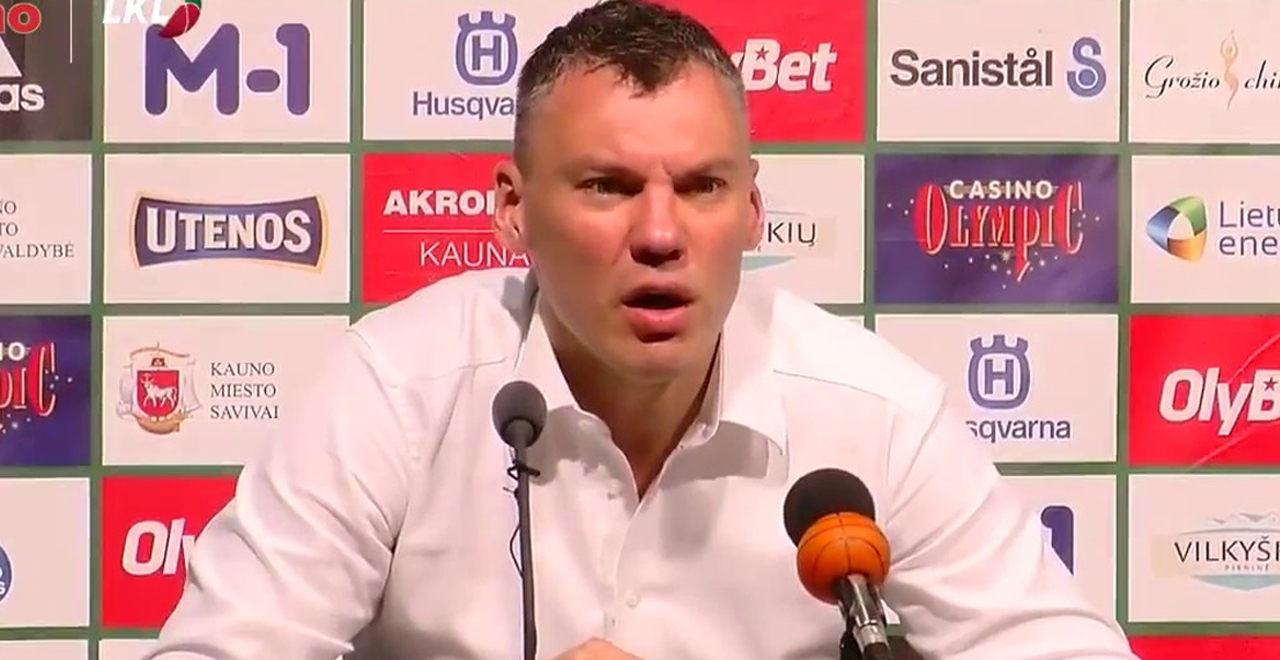 Despite the shifting landscape of parenting over the past few decades, there is still a lot of resistance to the idea that men are natural parents. Resistance to the idea that dads deserve the same consideration as mothers when it comes to making accommodations for them to be the best parents they can be.
Dads are often thought of as "babysitters" and their suitability for staying at home with their children is questioned. Thankfully, there are men out there dedicated to changing these outdated perceptions so men get the time and benefits they need to be good dads and good partners.
Like Lithuanian basketball coach Sarunas Jasikevicius, who fielded a question at a press conference about one of his players missing an important game.
The reporter asked, "Coach, what do you think about Augusto Lima going away in the midst of a series to attend the birth of his child?"
"What do I think about it? I allowed him to go," the coach responded. The reporter followed up, "But is it normal for a player to leave the team during semi-finals?"
And that's when Coach Jasikevicius laid it all down for this poor guy.
"Do you have kids?" said Jasikevicius, a former player for the University of Maryland Terps and himself a father of two. "When you have kids, youngster, you'll understand. Because that's the height of a human experience. Wow, that's a good question, really. Do you think basketball is the most important thing in life?"
"No, but a semifinal is important," the young reporter replied.
"A semifinal? To whom is it important?" Jasikevicius continued. "Did you see the number of fans at the game? Important? When you see your first child, you will understand what the most important thing in life is. Because nothing can be more majestic in the world than the birth of a child. Not titles, not anything else. Augusto Lima is now in heaven emotionally. I'm really happy for him."
A semi-final game is important, but it pales in comparison to the experience of witnessing the birth of your child. This seems obvious to most people, and yet this reporter – and many others out there – have trouble grasping that fact.
Thankfully, there are men like Sarunas Jasikevicius to set the record straight.