Timothy Olyphant May Reprise Justified Role In New Series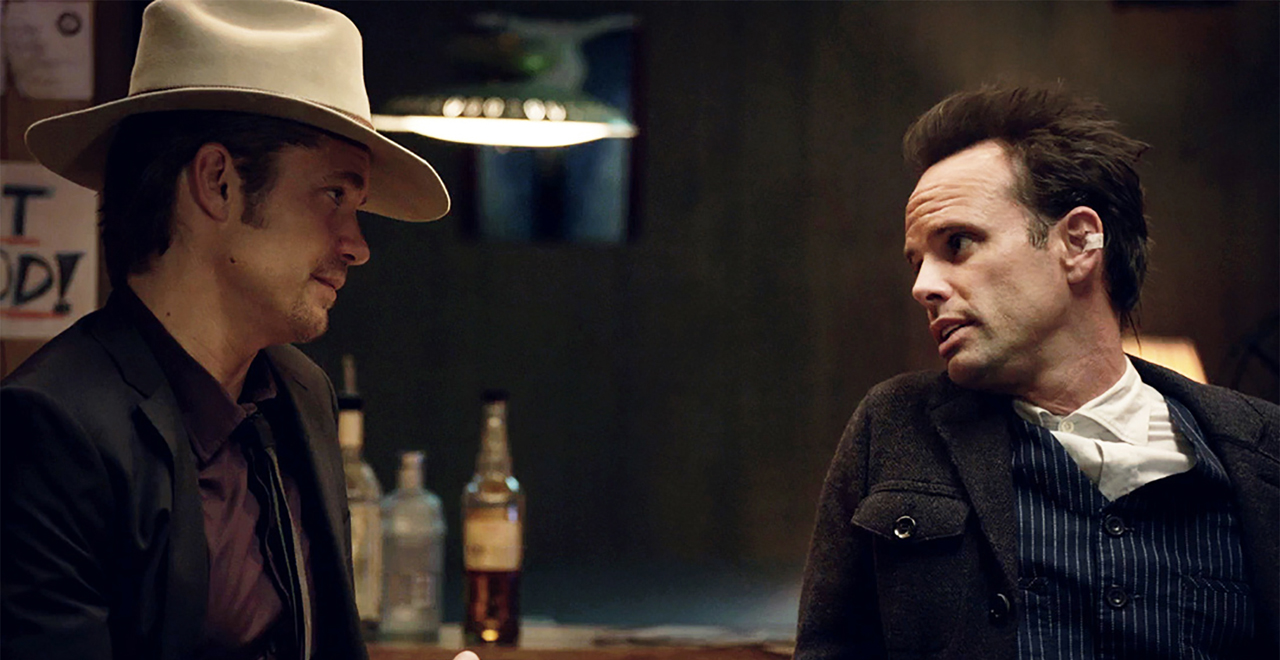 My man knows his lane.
At a certain point, it became hard to remember if Timothy Olyphant is an actor who often plays gun-toting cowboys or if he's an actual gun-toting cowboy. Between his role as Sheriff Seth Bullock on HBO's incredible Deadwood and his iconic performance as U.S. Marshal Raylan Givens on FX's phenomenal Justified, not to mention his role as an actor playing a cowboy in Quentin Tarantino's Once Upon A Time In America, Olyphant has the market cornered on charismatic, cowboy-hat wearing lawmen with hot tempers.
He even played a marshal on The Mandalorian!
He's had plenty of other roles, going back to memorable turns as a drug dealer in Go and a pornographer in The Girl Next Door, as well as his role as Drew Barrymore's husband in Netflix's zombie show Santa Clarita Diet. But he knows where his bread is buttered, and that's why he might be heading back to cowboy territory.
Rumor has it the FX is pursuing a new Elmore Leonard story, after their success adapting his work for Justified, and Olyphant may return as Marshal Givens.
According to Variety, the team who created Justified is adapting Leonard's City Primeval: High Noon in Detroit for a new series on FX. The story is about a Detroit homicide detective obsessed with catching a killer, and apparently, there's room for Olyphant to reprise his Justified role, either as a lead or in a smaller part.
The project is still in the early stages but after a successful six seasons of Justified, who wouldn't want to see the gang back together for a new show? I definitely would. especially if they can find a spot for Walton Goggins!