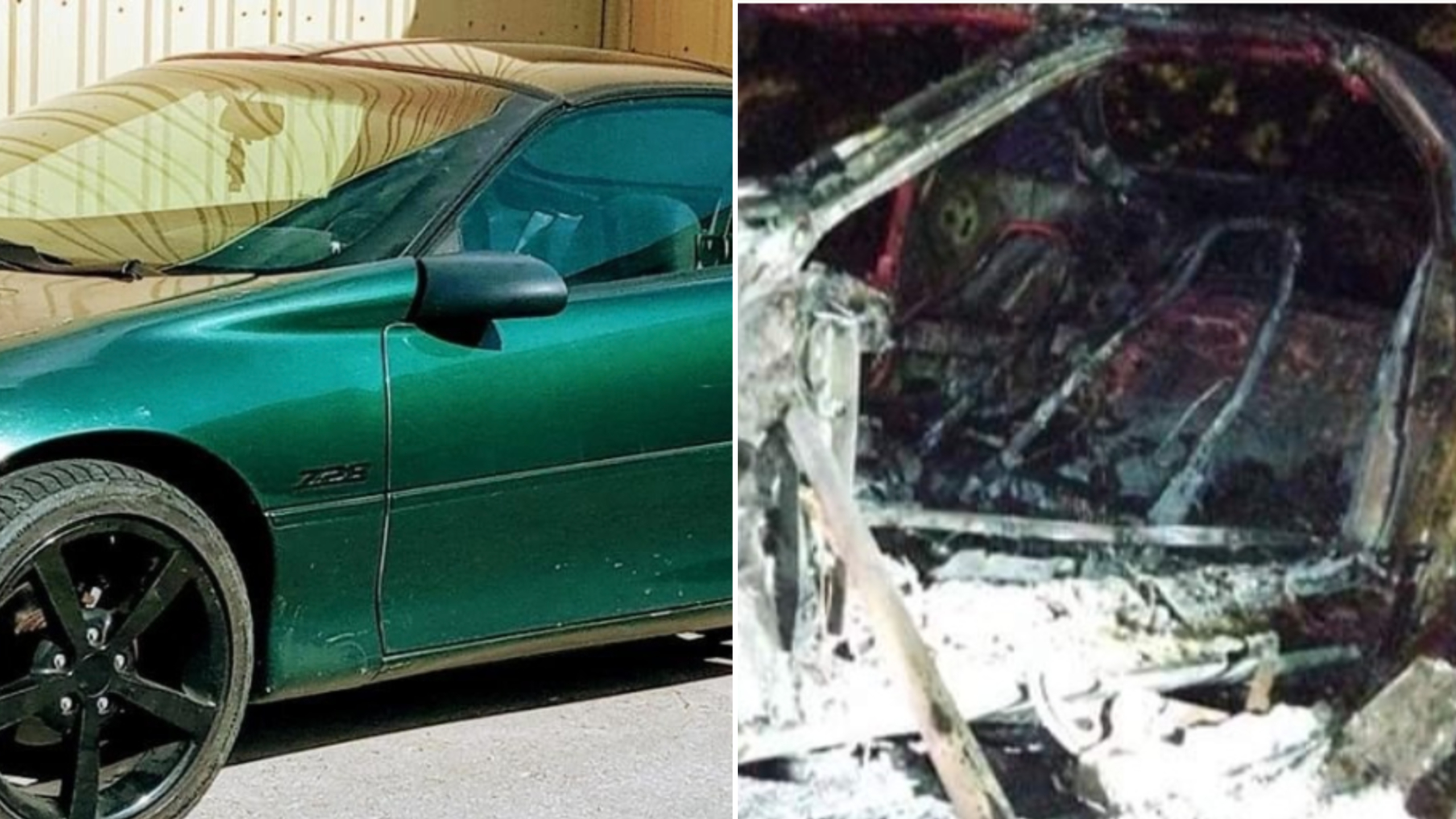 Credit: GoFundMe
A car mechanic and his 10-year-old son spent hundreds of hours and thousands of dollars, working on restoring a 1994 Camaro so they could take it to car shows. It was a fun project for the father and son to bond over that was senselessly halted when vandals set the car on fire and reduced it to ashes.
Joshua Hart told a local TV station he was dumbfounded about who would do this.
"How could you do something like that to a 10-year-old kid? I'm devastated. My son spent his money on this car and worked diligently to get it where it was," he said.
Every driveway 10-year-old Gauge shoveled, every lawn he mowed, the money went to buying parts on eBay to restore the car. https://t.co/duEgqV9CeK

— Fort Wayne's NBC (@FortWaynesNBC) August 13, 2021
The two started working on it when his son, spotted the car on Facebook Marketplace a few years ago. 10-year-old Gauge would beg his dad to take him to the shop to work on it after school, which his dad would oblige only after the boy's homework was completed. He said his son put every dollar he earned from shoveling driveways and mowing lawns into buying parts from eBay to restore the car.
A family friend set up a GoFundMe so the duo could at least hopefully earn enough to start a new project, but that won't take away the pain from seeing a project they were so invested in, go up in smoke. Because, as the family friend described him, Gauge is a 10-year-old boy "with fuel and grease in his blood, just like his daddy."
Police have yet to make any arrests in the case, but even once justice is served, it will still be a bitter pill for the 10-year-old boy who lost his dream car. Some people suck. That's the only way to describe a situation like this.