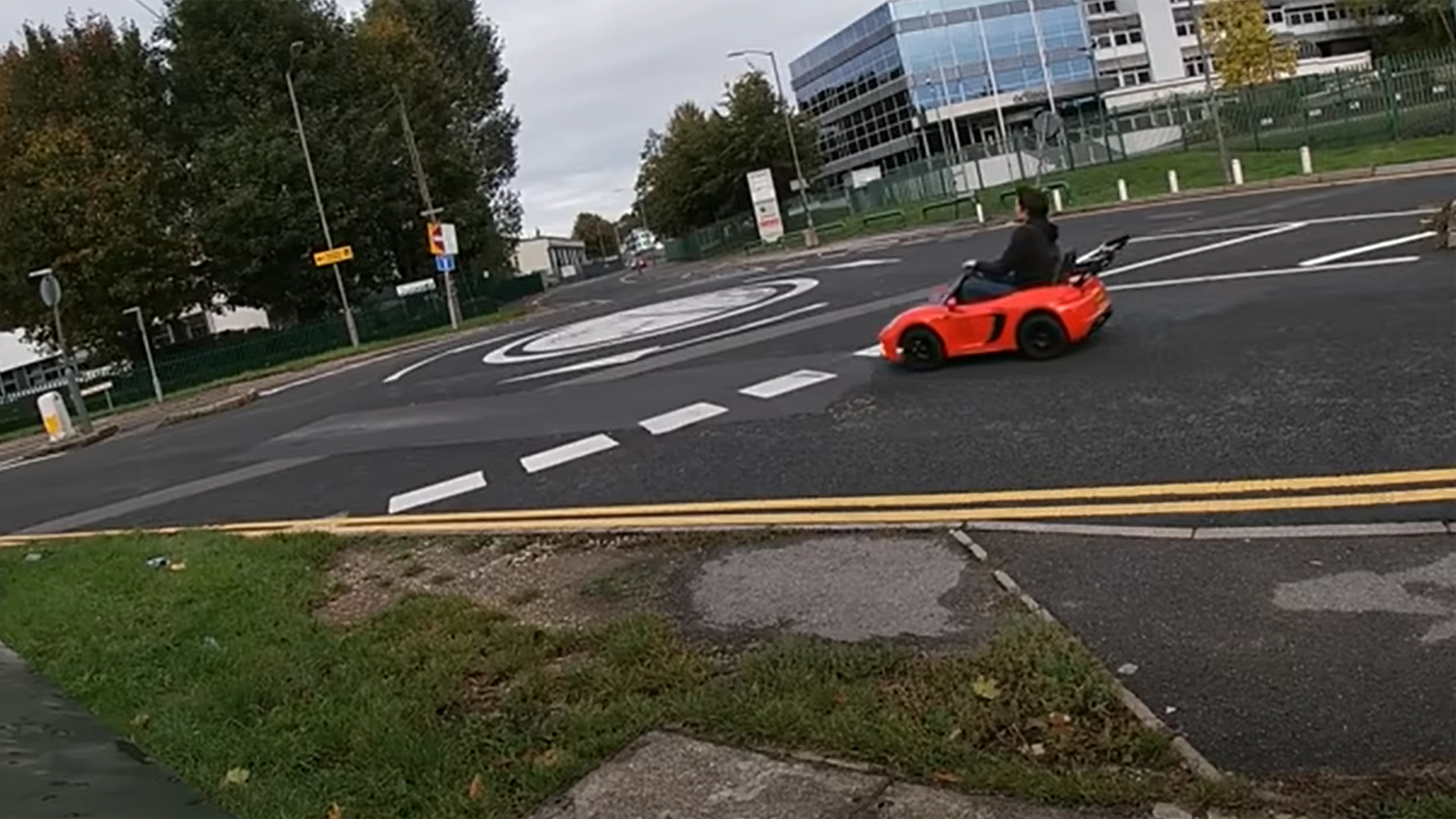 Credit: YouTube/Stitch76
A lot of parents made special purchases to help the family get through the pandemic. Maybe it was a tablet, a video game system, or anything to help keep kids excited and upbeat during a tough time. For one dad, it was Power Wheels for his kids to ride around outside with. Then he took it to the next level.
James Scudder, a dad of five from the UK, bought his kids the Power Wheels ride-on car at the start of the pandemic. After driving one of the red Super Sport XLs down the street in the neighborhood, he was pulled over by law enforcement who told him he couldn't drive it on the street. So he decided to overhaul the toy and make it the first street-legal power wheels car.
He modified it with turn signals, hazard lights, and a horn so it would meet the traffic requirements to be on the road. He put in an amped-up battery to really make it fly, as it can reach a top speed of 22 mph. Think about the toy cars your kids have, and how insane that would be seeing an 8-year-old buzzing around the hood in that. He'd be the coolest kid pulling up to the lemonade stand.
Scudder unveiled his modified road-legal car on his YouTube channel. He also told media outlets he didn't keep track of the costs, because he would've had to explain them to his wife and she "wouldn't have been happy."
View this post on Instagram
He said his family and friends love his modified car, even if they think he's "a bit crazy and weird for doing it."
A bit crazy and weird could describe a lot of passion projects for dads though, and if you wanna stick it to the law by souping up a toy car so you can cruise the neighborhood with your toddler, we aren't here to judge.
A famous racecar driver once said nothing was important than family, so go ahead and hit the road, and live your dad life one quarter-mile at a time.