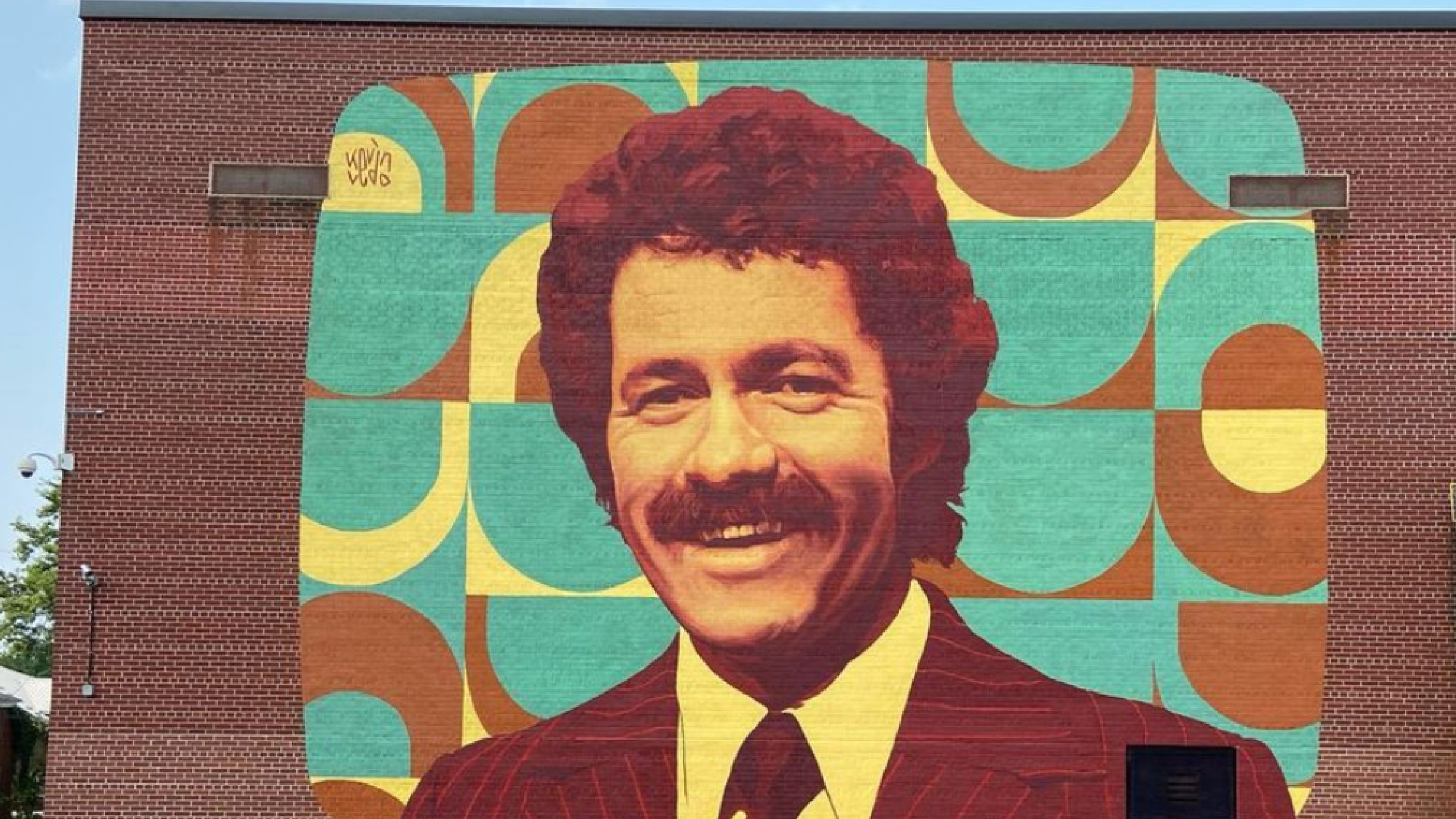 Credit: Instagram/kevinledo
The legacy of Alex Trebek as one of television's most cherished game show hosts will live on through a pretty awesome, enormous mural that was recently painted on the side of his old high school.
He was immortalized in his hometown of Sudbury, Ontario by respected Canadian artist Kevin Ledo as part of the Up Here festival. The distinct mural lives on the side of Trebek's old high school, which is pretty much the highest honor you can get from your high school.
"I chose to do a retro Alex Trebek…it's fun and playful to see the handsome local hero in his youth, sporting his most excellent style," Ledo told local media in Sudbury. He said it's also closer to the look Trebek had when he lived in Sudbury and because he loves the 70s design aesthetic.
View this post on Instagram
And of course, he wanted to depict his "iconic mustache" at the height of its glory. And clocking in at a robust three stories tall, I think he accomplished just that.
He said painting on the brick was an "insane challenge' but that he was very happy with the result.
View this post on Instagram
It's a fun way for Trebek's hometown to honor his legacy, especially as the show he left behind struggles to find his replacement. Sony executives continue to handle the fallout after they completely bungled the process by picking the wrong guy and then getting rid of him before he started, putting them back at square one.
But that doesn't take away from Trebek's legacy. Also, when you consider the ways high schools remember their famous alums, it's usually something pedestrian like naming a building or theater after them. Yawn. Maybe they name a scholarship after the person or put them in the school's Hall of Fame, a place no one cares about. But painting an enormous mural on the side of the school showing off your badass mustache and a retro look? The stuff of legends.