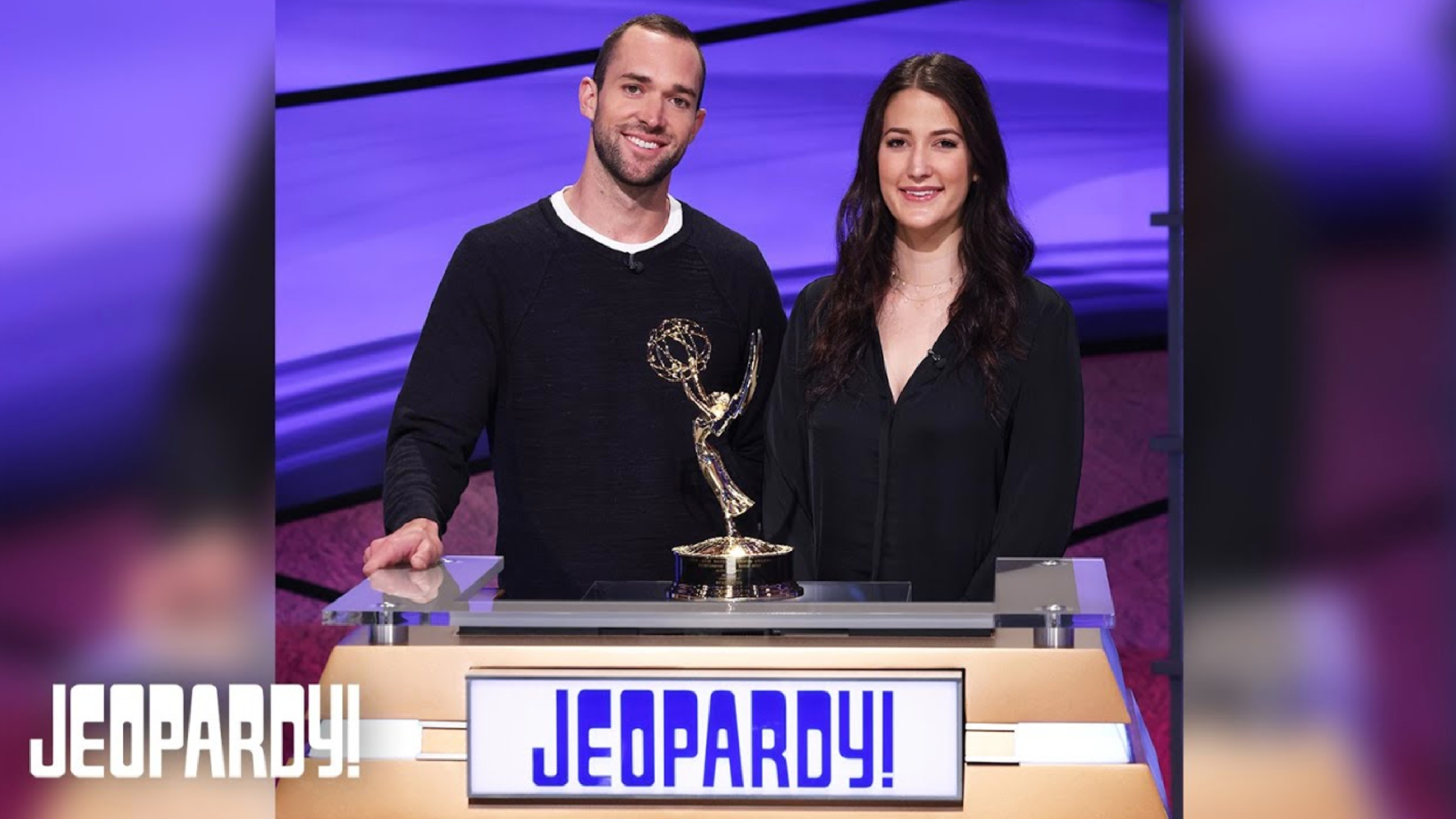 Credit: YouTube/Jeopardy
Alex Trebek, the TV icon and legendary host of "Jeopardy!", won his final Emmy Award for Outstanding Game Show host, and the posthumous honor was accepted by two of his children, Matthew and Emily. Their emotional acceptance speech touched on why he loved the show and, likely, why people loved watching him on the show.
"We are so honored to accept this award on behalf of our dad," Matthew Trebek said. "For as long as we can remember, he was always so proud to be a part of Jeopardy. To work on a show that was based on knowledge, risk and challenge people how to think. He loved every bit of it," he said.
That love and genuine appreciation for the job is what made Trebek so sharp, even in his final episodes. He embodied his show more than any other TV host. His daughter said the show become his second family.
"He was always excited to go to work, even during his battle with cancer," she said. "He was so fortunate to do what he loved and we know he not once took it for granted. So on behalf of our family, we thank you so much."
Executive Producer and wannabe permanent host Mike Richards also had nice things to say about Trebek, during an acceptance speech for the show (which won best game show, obvs).
Thank you to the @DaytimeEmmys for the Outstanding Game Show award. This is for Alex. pic.twitter.com/TeUbo7Xa5e

— Jeopardy! (@Jeopardy) June 26, 2021
"He was more than just a game show host, he was a legend — a towering figure," Richards said. "And he believed that 'Jeopardy!' was more than just a game show. He loved it because it stood for facts, competition and a celebration of intelligence."
Facts, competition, and a celebration of intelligence. Things that sound all too rare in 2021, and in a world that will sorely miss one of the mainstays of our TVs for the past few decades.
It was a touching final celebration of Trebek's monumental career in entertainment.