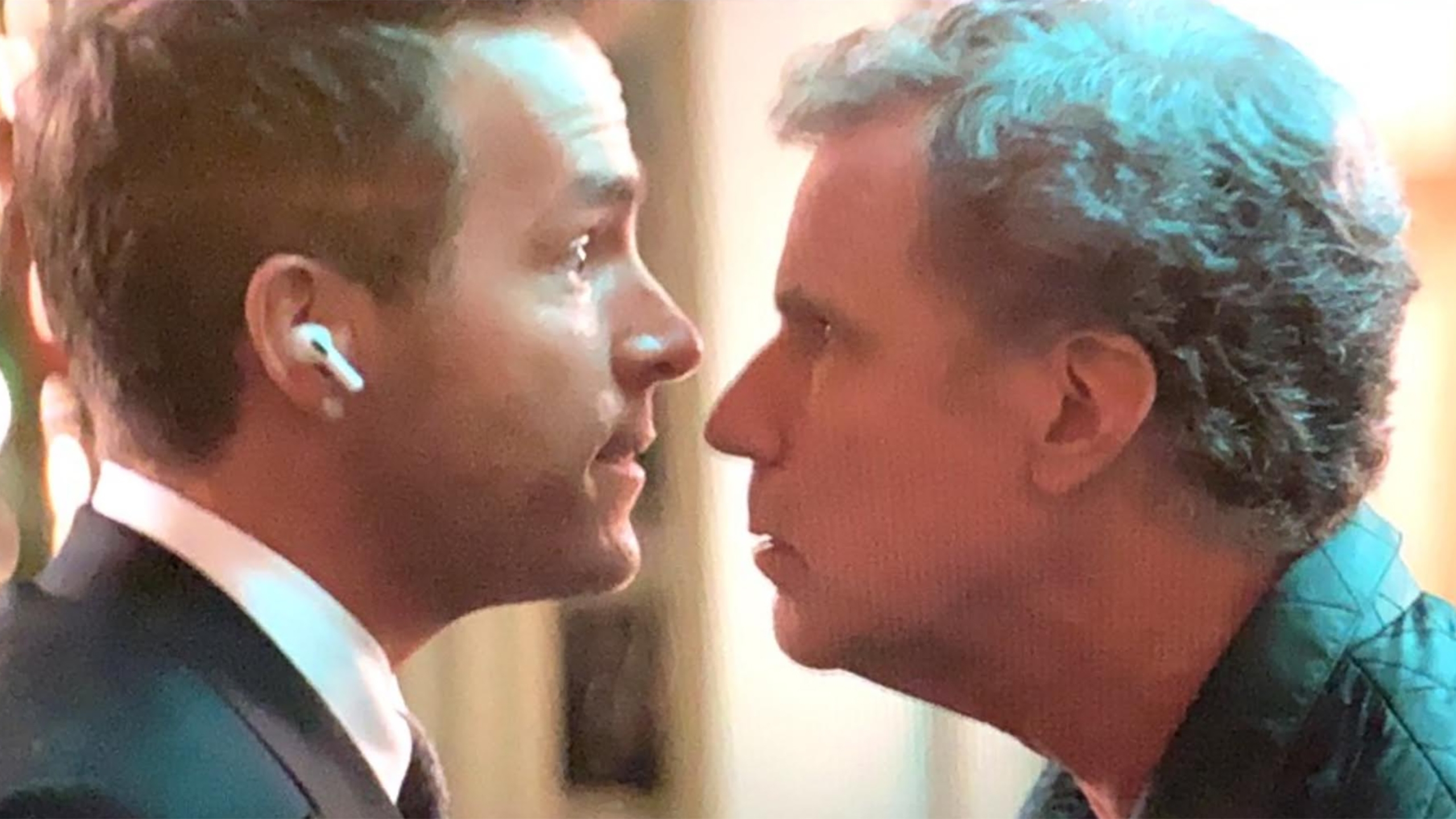 Credit: Twitter/VanCityReynolds
Ryan Reynolds is a national treasure. A Canadian-born national treasure. The dad of daughters kills it with fans, he kills it on the big screen, and he kills it with his social media game (hi, Rick Moranis!). And sure, he's got his gin and his other endeavors, but he's always been a movie star first. And he'll be reminding us of that when he teams with another big-screen comedy giant, Will Ferrell, for a movie coming out in 2022.
Reynolds shared his excitement on day 1 of shooting, saying he was shooting with 'one of his comedy idols.' "You'd barely notice this was an Apple movie! Also iOS 14.6 will begin installing in 7 seconds…."
Day 1 shooting with one of my comedy idols, Will Ferrell. You'd barely notice this was an @Apple movie!

Also iOS 14.6 will begin installing in 7 seconds… pic.twitter.com/m4WNeIgGq4

— Ryan Reynolds (@VancityReynolds) July 6, 2021
Reynolds and Ferrell are filming "Spirited", which is a musical version of the Dickens classic "A Christmas Carol" for Apple+. Apple+ has churned out some great content, most notably in the comedy department, with the outstanding Ted Lasso. Reynolds and Ferrell together are sure to be dynamite, even if "Christmas musical" isn't what we'd guess these two would be teaming up on.
Here's the official synopsis, if you don't believe me:
"A musical version of the classic Christmas story by Charles Dickens. A miserly man who treats everyone around him with terrible selfishness finds himself on a fantastical adventure into the three phases of time: past, present, and future, in order to discover how he ended up so miserable and alone."
Reynolds is playing the Scrooge role and Ferrell is the ghost of Christmas Present. These two are great and will be dynamite together. The movie will probably be out for Christmas 2022.