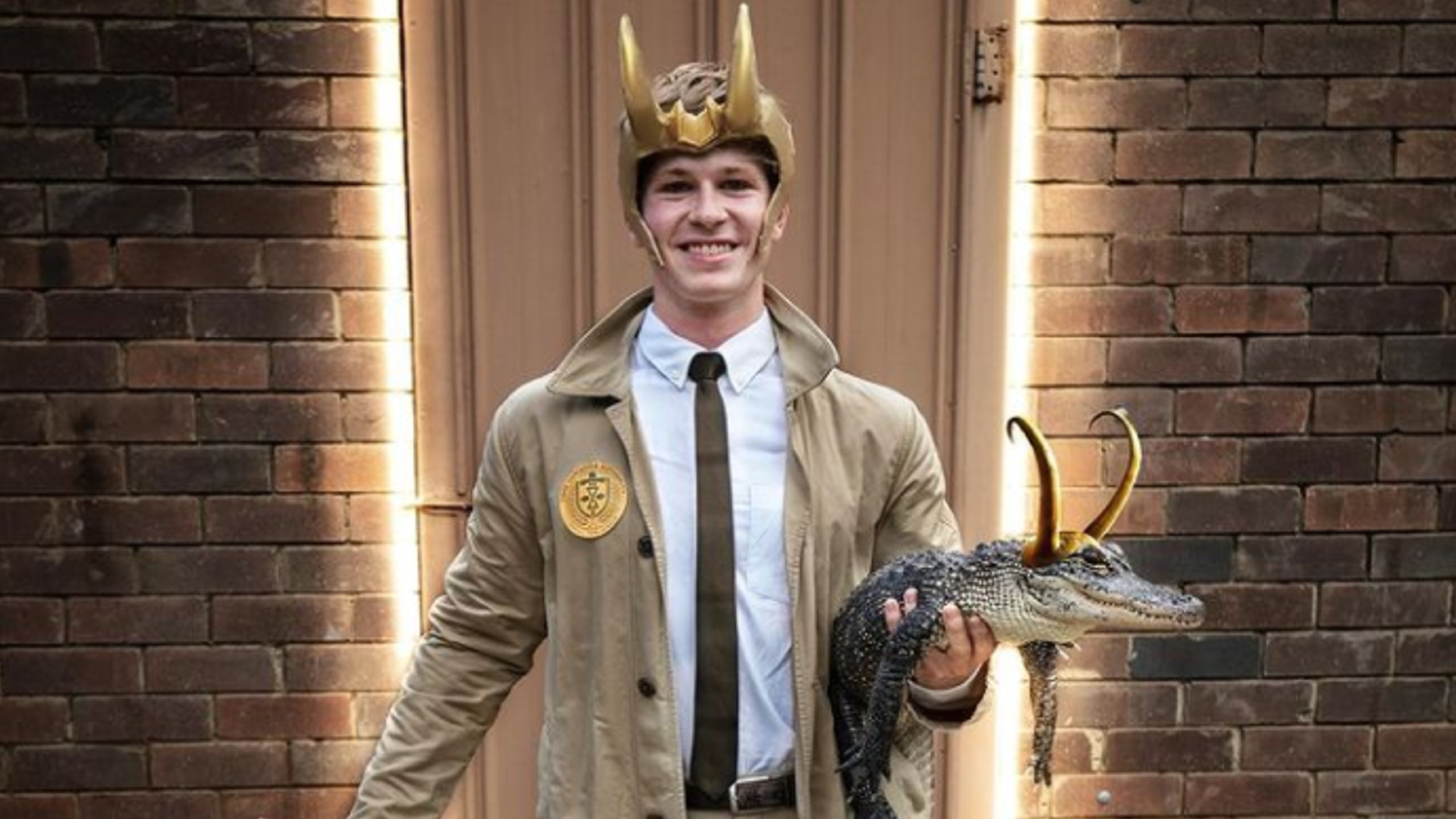 Credit: Instagram/robertirwinphotography
Halloween might be over already, but that doesn't mean we can't take the time to celebrate a truly glorious Loki cosplay.
Robert Irwin, wildlife photographer, and son of legendary Crocodile Hunter Steve Irwin recently posted a photo of his Loki costume on Instagram for his 2.8 million followers. The caption reads "Happy Halloween from a couple of variants." The photo instantly went viral, garnering over 500k likes, and earned heaps of praise, which is well deserved too. One comment just straight up says "Hard approve". I'd have to agree, this is awesome.
Robert looks great, with his costume replicating the look of Loki from the hit Disney+ series. It's complete with Time Variance Authority (TVA) uniform and iconic Loki crown (but sadly missing the long flowing Loki hair). I think who steals the show though is the actual alligator he's holding with a Loki crown on its head. Robert makes holding the reptile look easy, with another comment on the picture saying "Man just casually has an alligator as part of his costume this is brilliant." I guess that's par for the course if you've spent the majority of your life around these critters.
If you haven't watched the Loki Disney + series and are wondering why there's an alligator wearing a Loki crown, you're missing out. The series is great and one of the highlights is as Loki travels through time throughout the show, he comes across different "variants" of himself from different universes. There's an old man Loki, a kid Loki, and one just happens to be an alligator. There are only 6 episodes and it's totally binge-worthy.
Alright, I've got big plans for my Halloween costume next year, I just need to find a wild alligator and tame it. I'm married and have three kids so that should be easy in comparison.