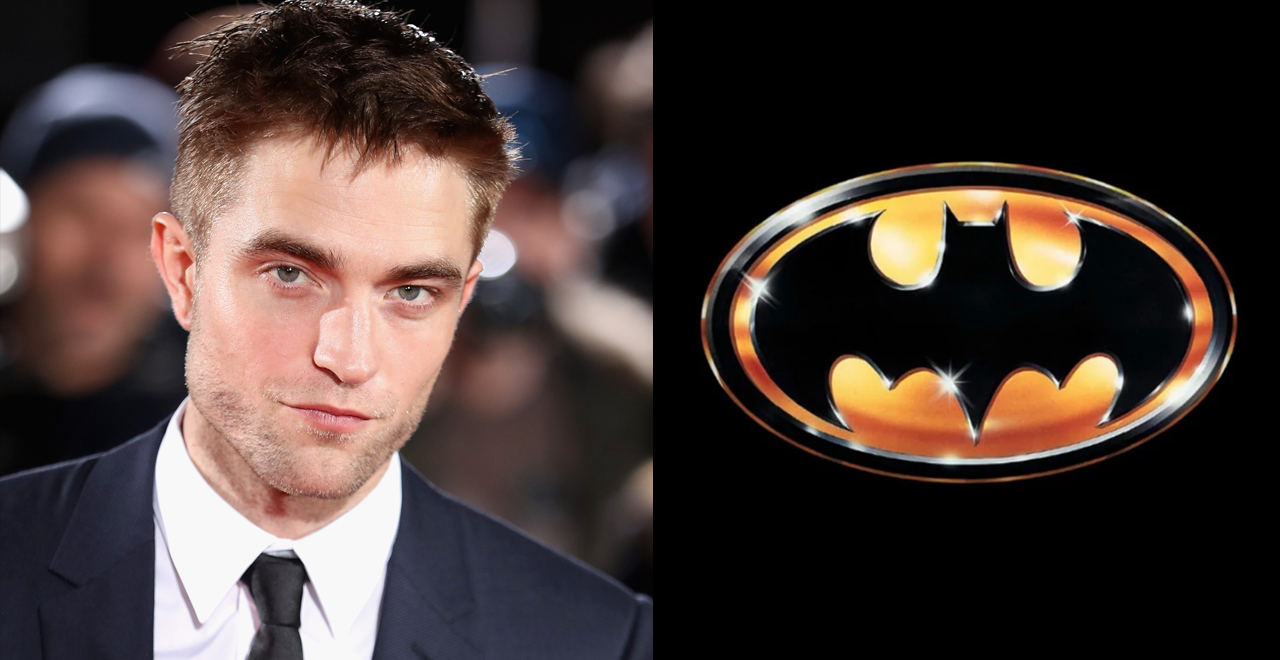 Credit: Getty/Chris Jackson Warner Bros
I have some news. I think it's best if you all sit down, as this may come as a bit of a shock.
But only if you haven't been paying attention.
Last night, Variety announced that after a search that included Armie Hammer (The Social Network, The Lone Ranger, that sexy peach movie), Aaron-Taylor Johnson (Kick-Ass, Avengers: Age of Ultron for maybe ten minutes?), and Nicholas Hoult (About a Boy,Mad Max: Fury Road, a younger Kelsey Grammar in the X-Men movies), the front-runner has emerged.
And it's Edward from the Twilight movies: Robert Pattinson.
Calm down, calm down. Yes, he's most well-known for playing a pale, glittery heartthrob in a series of painfully bad movies based on a series of somehow even more painfully bad books, but hear me out. That's not who he is anymore.
In the decade since his debut as the world's nicest, most chaste, most-thinly-veiled-Mormon vampire of all time, Pattinson has taken pains not only to shed that image but to become an actual, legitimate actor. He's worked with legitimate directors (Cronenberg twice, James Gray, most recently acclaimed French auteur Claire Denis), taken on gritty roles that stress acting over attractiveness, and has steadily become a dependable and welcome presence at your local indie theater. He is not Edward anymore, and anyone who has seen the Safdie Brothers' Good Time knows this already.
Clearly, Matt Reeves, the director of The Batman (and the man behind the last two surprisingly good "Planet of the Apes" movies), has been paying attention and knows this. In fact, it seems to me like taking on cowl is more of a risk for Pattinson than it is for Warner Bros. DC doesn't exactly have a great track record lately, though Reeves promises a different take on the Bat, and RPatz runs the risk of scuttling the goodwill he's acquired in more character-based roles. Especially by playing a superhero (though Batman isn't actually super; fight me!) with such a rabid fan base.
He purposely went young, veering away from Ben Affleck's recent take on an older, borderline psychopathic Batman, and rumor has it we'll finally get a Batman movie that emphasizes the World's Greatest Detective's actual detective skills.
Will the movie be good? Who knows. But Pattinson is not as wrong-headed a choice as you might think, especially if you only know him from Twilight. The dude is well-past that role (the last one, in which a werewolf falls in love with a baby, was released in 2012).
After spending a decade deserves a chance to play everybody's favorite traumatized vigilante without fanboys screaming that he's ruining their childhood or starting a petition to recast him.
So go in with an open mind. After all, he's got the chin for it, and it's not like his suit will have nipples.