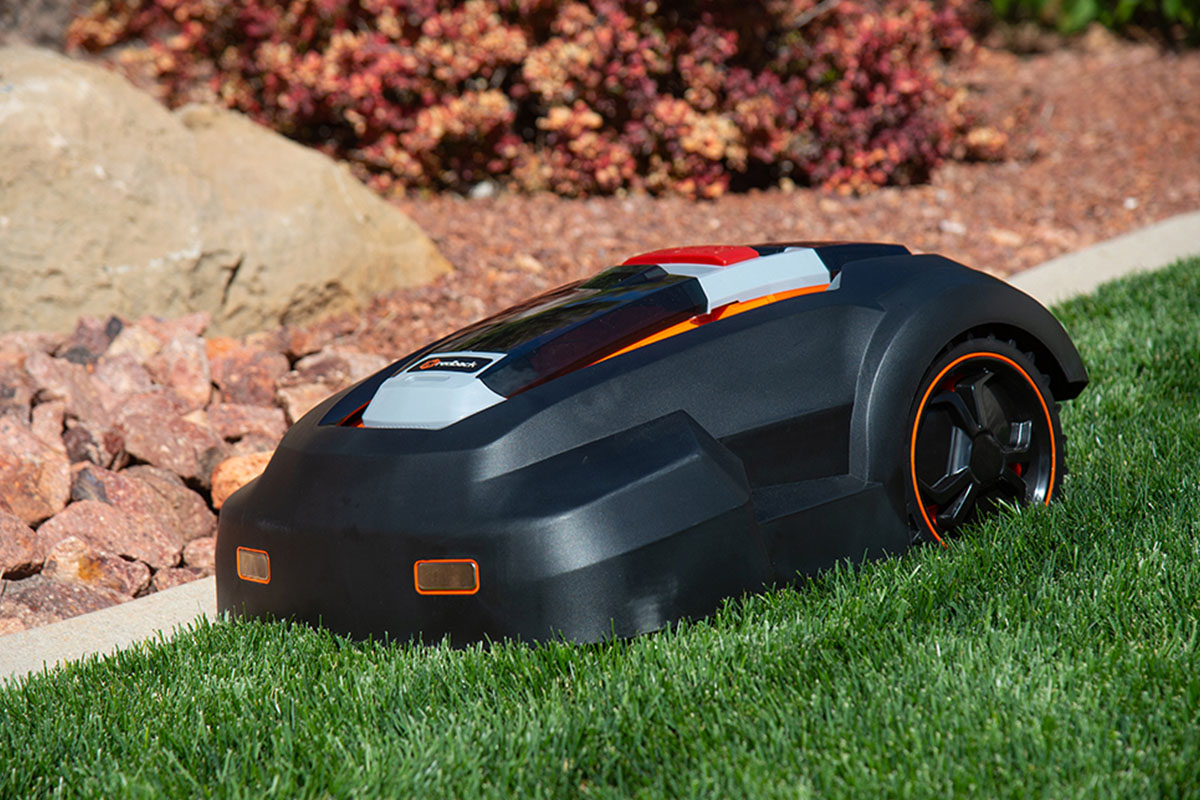 Credit: StackCommerce
The weather's getting warmer and BBQ season is just around the corner. But is your backyard ready? There are two kinds of dads when it comes to maintaining the grass: those who delight in the act (and would even enjoy a lawn mowing simulator video game!) and those who don't.
For those in the latter camp who break out in a cold sweat when they hear the dreaded phrase "Honey, did you mow the lawn?", it's time to embrace the technology of 2021. Robot lawnmowers are here, and… They. Are. Awesome. The MowRo RM24 Robot Lawn Mower gives you all the bragging rights of a perfectly manicured lawn with none of the blood, sweat and tears. And right now it's on sale for 14% off at $849.99.
With the MowRo RM24 you can schedule it and forget it, saving you precious time on lawn maintenance. It has a 4Ah 28V battery, which means you can ditch the extension cords and stop spending money on gas and oil, too. Unlike your average noisy lawnmower, the MowRo RM24 is quiet. Even though it spins at 2,900RPM, you'll only hear a fraction of the sound that conventional gas-powered mowers make. And when it comes to safety, it includes an auto-stop safety feature that safely backs up when it bumps into a large object.
Razor-sharp blades will leave your lawn looking like it has been done by professionals. Want to change things up? Adjustable cutting heights give you the option of a customized freshly cut look. It has an easy-to-use interface, so all you're needed for is setting up a mowing schedule and then cracking open a cold one and letting it get to work.
Take a load off and let a robot lawnmower get your yard in shape for spring. The MowRo RM24 Robot Lawn Mower is available now for a limited time at $849.99.
Prices subject to change.
Just a heads up, if you buy stuff using the provided links, The Dad may collect a small commission.