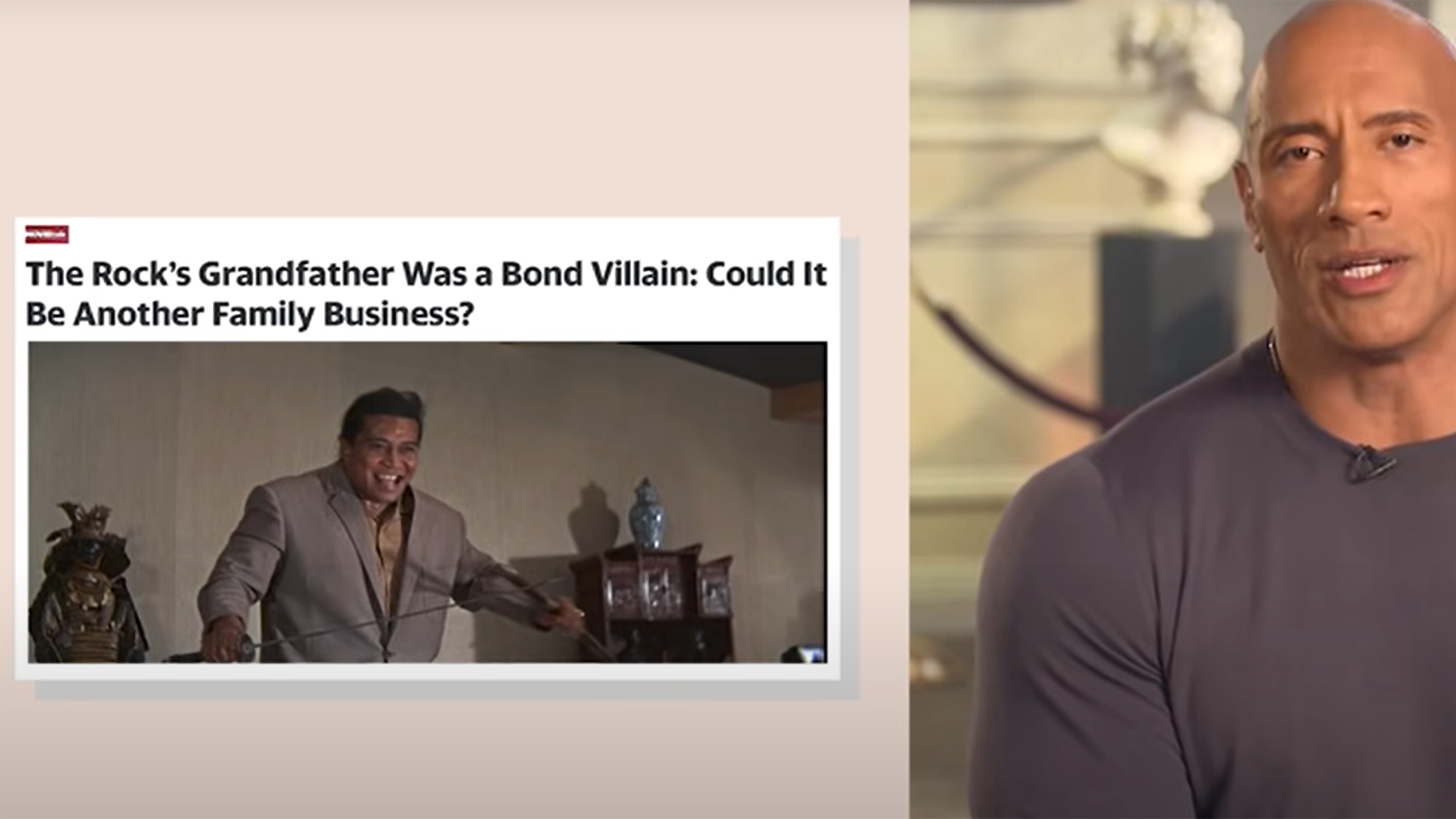 Credit: YouTube/Esquire
Daniel Craig ended his 15-year reign as theater's most beloved spy, and now the franchise is in search of its next James Bond. And that has some openly campaigning for the 007 slot, including the biggest movie star in the world; Dwayne Johnson.
The Rock was promoting his latest movie, Red Notice, in an interview with Esquire, when he threw his enormous hat in the ring. Johnson revealed he'd love to be the next Bond, and mentioned his grandfather was actually a Bond villain (many Bonds ago). The grand-Rock was in You Only Live Twice with what some say was the best bond, the late Sean Connery.
"Yes, my grandfather was a Bond villain in You Only Live Twice with Sean Connery," he said. "And I would like to follow in his footsteps and be the next Bond. I don't want to be a villain. Got to be Bond."
His grandfather, the Samoan pro wrestler Peter Maivia, was a "villainous cabdriver" in the movie. Make no mistake, the family connection and his box office dominance make him an interesting choice. His latest movie with Netflix did do incredible numbers, reportedly.
Still, at this point, he's probably way too famous to be the next Bond. You can't have the most recognizable face in Hollywood carry the franchise forward, while also carrying several other franchises at the same time (he's got a superhero movie coming out, a possible Fast and Furious return, a million other things).
Another star some are advocating for is Henry Cavill, another person probably too famous for the job. It's rare they go with an already-established, A-list star, but the producers and family members who control the IP said they will definitely be going with another guy for the role, instead of making the next 007 a woman.