Ryan Reynolds Learns Axe Throwing, Ice Sculpting and More in New Web Series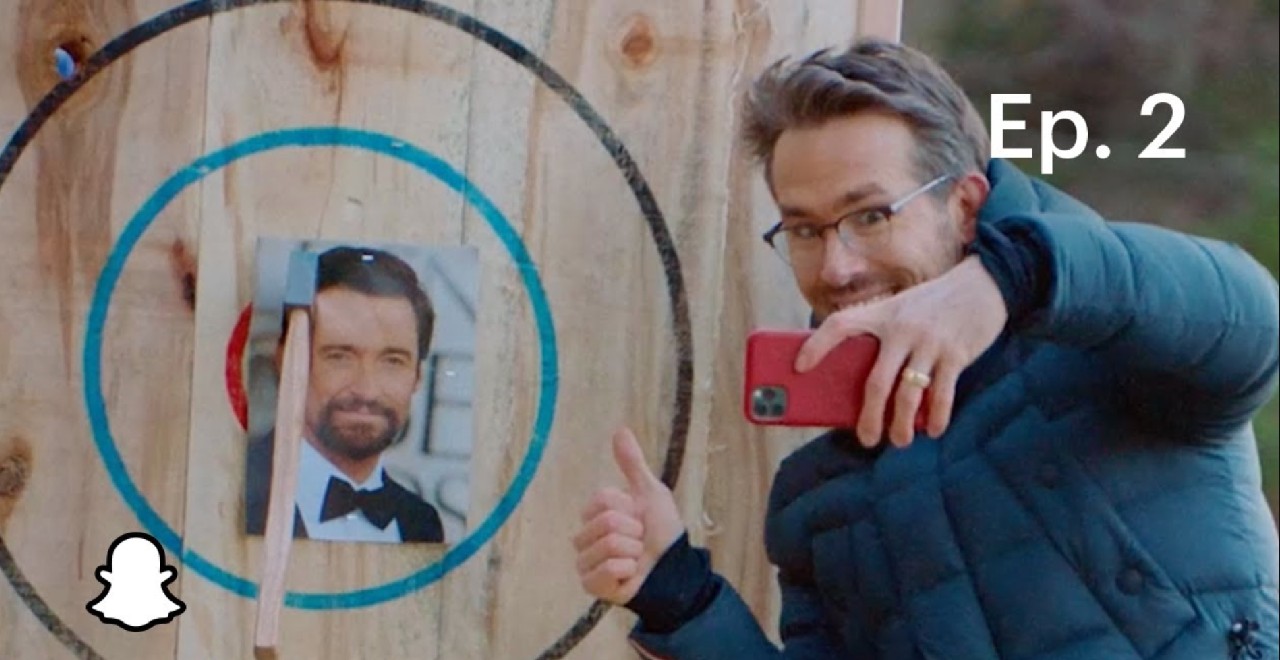 Many people are pretending to better themselves during "these unprecedented times" and Ryan Reynolds is one of them. No, you wouldn't think of the Deadpool star when you think "boring", but Reynolds said being a less boring husband and girl dad was part of the impetus for his new web series, "Ryan Doesn't Know" on Snapchat.
"You could fill a gymnasium with the things I don't know," Reynolds says in the trailer. So, in each short episode, he's 'meeting with talented people to learn a little about a lot of new things.'
What things can you teach a Ryan Reynolds? The short episodes, airing every other day throughout most of February, showcase a very-game Reynolds learning new things like wielding a chainsaw to do some ice sculpting, axe throwing (with a delightful Hugh Jackman "cameo"), painting his fingernails, doing magic, AND MORE.
Reynolds connects with experts and artists digitally to "learn a little about a whole lot" and it looks like fun. I confess I haven't watched a Snapchat show before, but Reynolds seems to make everything he touches enjoyable, and with short, binge-able episodes, it's a worthy escape.
Reynolds is the type of star that not only makes great movies but also 'gets it.' You can tell that from his feud with Jackman, his 2020 commercials, bringing Rick Moranis back, and from just being great to fans that need it most.
And if he can best learn how to throw an axe while attempting to take Hugh Jackman's face off? We are here for it.