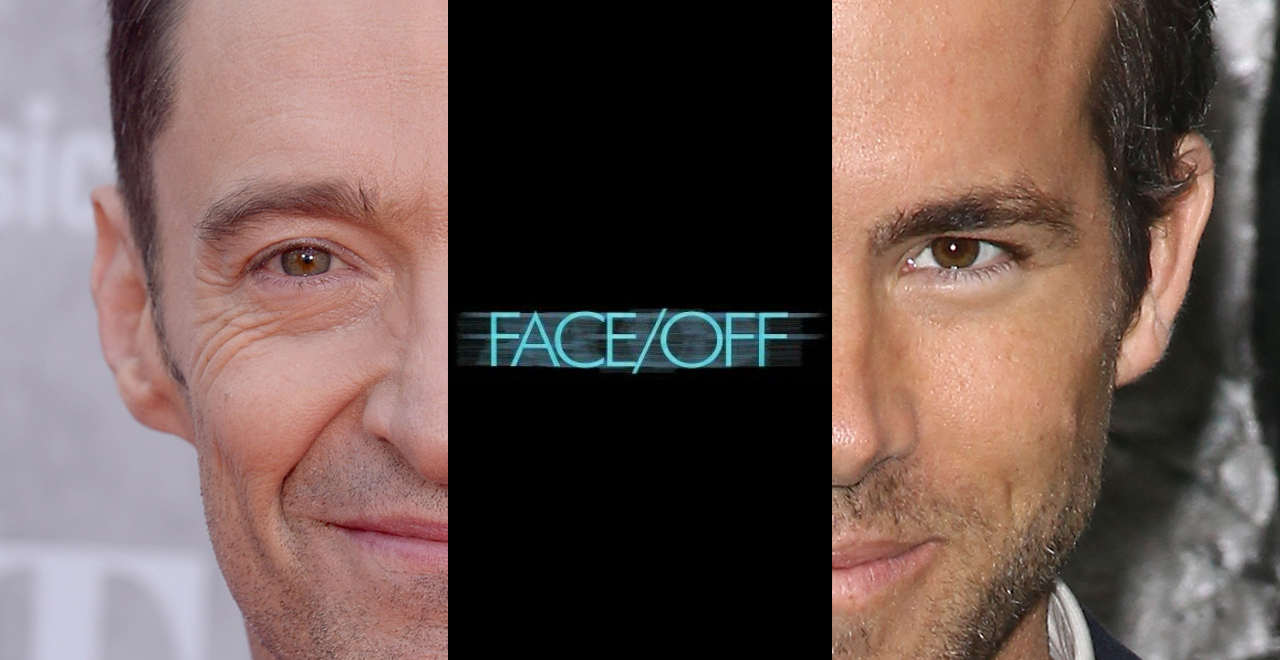 Credit: Getty/ Dave J Hogan/Andreas Rentz Paramount Pictures
While rumor swirl about Keanu Reeves and Ryan Reynolds in the same MCU flick, another potentially awesome team-up duo involving Reynolds is making the rounds.
It's especially fun when two big stars are good friends and have a good time busting each other's balls on the regular. I'm talking about Hugh Jackman and Ryan Reynolds, who met on the set of the dreadful Wolverine: Origins movie and have had a good time ribbing each other in public and on social media for years.
The two X-Men, or X-Men adjacent, in Deadpool's case, actors like to tease the idea of another movie team-up, and Jackman recently gave an interview in which he revealed he'd be down for a fun remake that isn't a superhero flick but is just as ridiculous.
Face/Off.
Yup, that insane John Woo flick that featured John Travolta and Nicolas Cage's characters literally swapping faces. Imagine if that were played as a comedy, with real-life buds Jackman and Reynolds?
Wolverine is into it, especially if he can avoid any and all contact with his costar.
"Is it possible to shoot it where we're never actually together? I'm open to that," Jackman said on Sirius XM. The friends make a big show of disliking each other and having a classic celebrity feud, but it's always obvious they're just having fun.
During the interview, Jackman was asked about his friendship with Reynolds, and if he was going to get Deadpool anything for his upcoming birthday.
"The first thing that came to mind was a game we used to play as kids, did you ever play that game, we used to call it Ring and Run? Where you go knock on someone's door and run away. So of course my older brother took it to the next level and when you came to open the door there was a package that was on fire. The package was filled with various amounts of dog poo from the neighborhood. So you would stamp it out. That's the first thing that came to mind."
These two never give up the bit! Check out the full interview: