Ryan Gosling to Play The Wolfman in Modern Take on Classic Monster Flick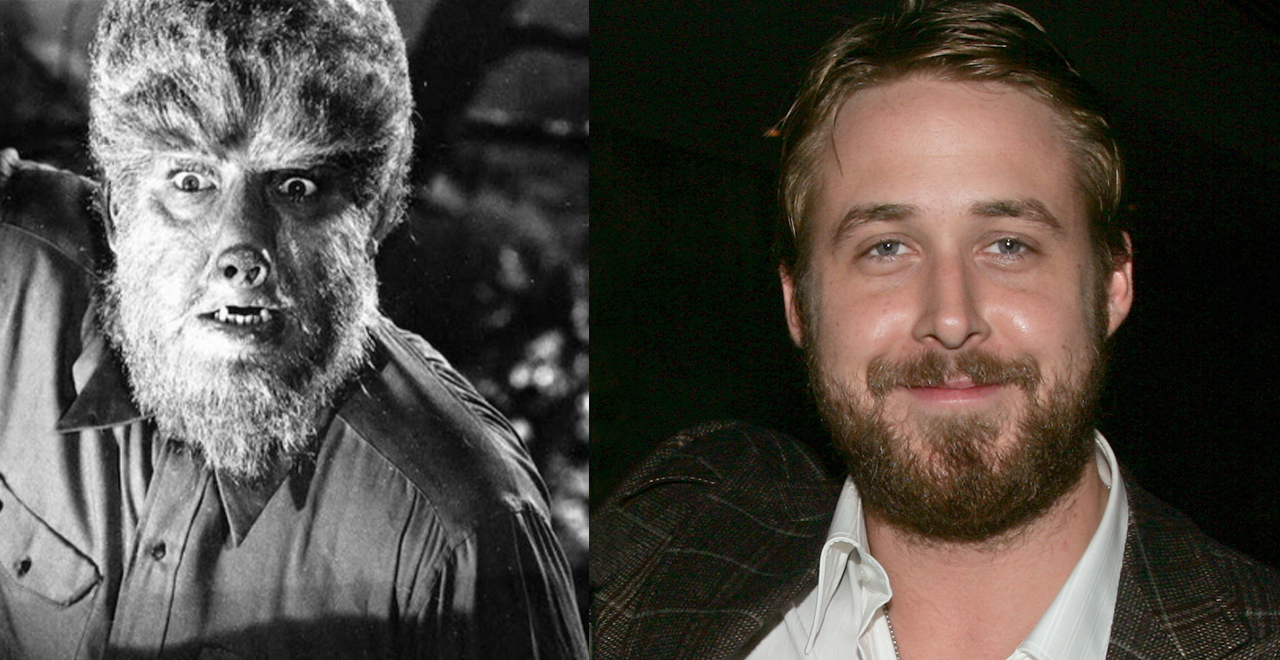 A few years ago, Universal tried to resurrect its classic movie monsters and get in on the "expanded universe" game that was working so well for Marvel and Star Wars. They called theirs the "Dark Universe" and it was meant to kick off with Tom Cruise's Mummy movie, before new versions of the Invisible Man and the Wolfman followed, starring Johnny Depp and Javier Bardem, respectively.
Well, The Mummy was laughed out of theaters and the Dark Universe died a quick death.
Or did it?
Earlier this year, Elisabeth Moss starred in The Invisible Man, which put a horror-fire, Me Too spin on the tale, and now news has it that Ryan Gosling may be throwing on some prosthetics to play The Wolfman.
Variety has the news that the Canadian heartthrob, last seen in Damien Chazelle's First Man as Neil Armstrong, may fanging up, but it doesn't sound like your typical werewolf movie.
Based on Gosling's own idea, this version will take place in the modern-day and would be in the vein of Jake Gyllenhaal's Nightcrawler, which was about an unhinged cameraman who, to get ahead in the news business, created his own news. How that movie will inspire a tale of a man who turns into a bloodthirsty wolf once a month is yet to be seen, but it sounds a little like Jack Nicholson's fun 90s version.
These movies don't appear part of any type of linked universe, so far, as Universal has apparently switched gears to make one-off movies featuring their iconic monsters. Which is probably a good thing. For one, the idea of a bunch of monsters forming an alliance or whatever it would take to unite them into a shared ecosystem is beyond silly. For another, can't we just make the occasional movie that doesn't require tons of backstory and mythology?
One thing is for sure, Gosling's werewolf will almost certainly be charming AF.