Tom Cruise is Officially Launching Into Space for New Flick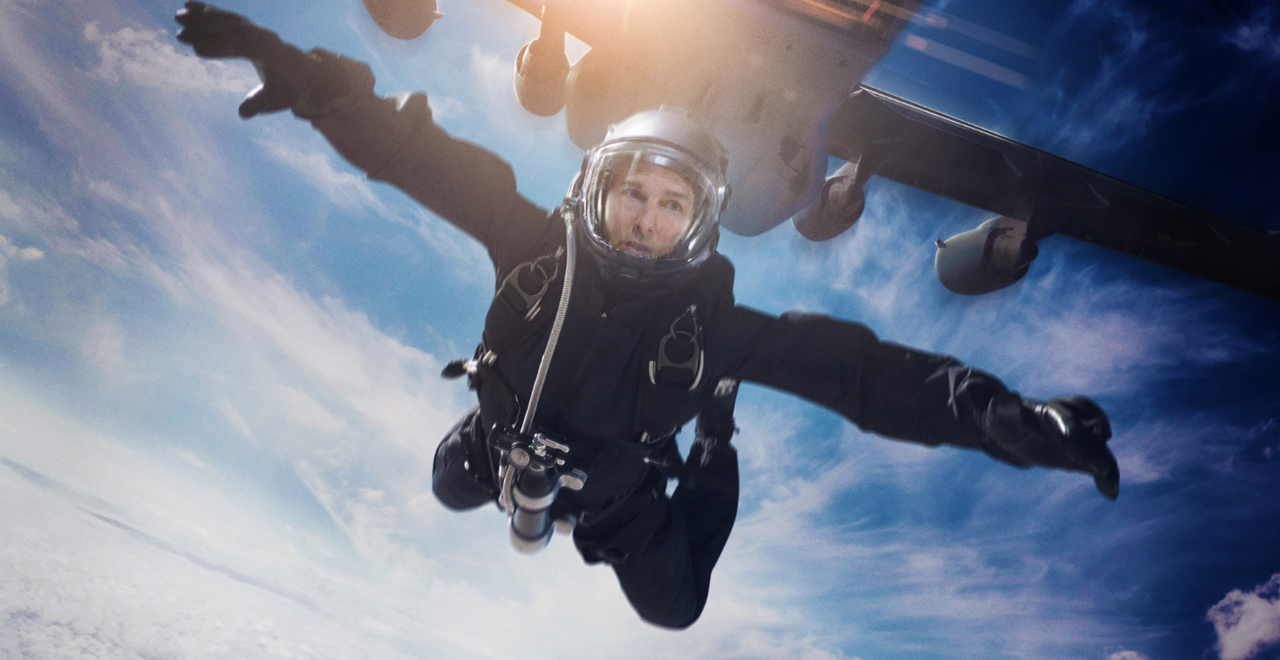 Ever since the Jason X writers cracked the code of entertainment euphoria, space has long since been an ongoing joke in the movie industry as the ultimate place to take a franchise. If F9 doesn't at lease catapult one car into outer space with Torretto hanging onto the tailpipe of some pure American muscle car grunting, "for fambly", the movie will generally be considered a disappointment. While we eagerly await the sequel to Top Gun where we'll expect Cruise to go Mach 5, he'll still be in earth's atmosphere. Booorrrrring.
But if anyone understands the concept of "more next time," it's Tom Watch-Me-Try-to-Kill-Myself Cruise. Here is a small selection of the things he has done for his art:
Dangled off the cliffs of Dead Horse Point
Let a semi run over him
Jumped off a building in Shanghai
Ran across the face of the world's tallest building in Dubai
Hung off the side of a plane as it took off
Held his breath for a 6-and-a-half minute shot underwater
Let a knife come a millimeter from his eyeball
Is there no end to his madness? No, there isn't. Because it appears 57-year-old Tom Cruise is teaming up with SpaceX to shoot a feature film in actual space. None of this green screen garbage for this man. None of this "fly a plane really high and then drop quickly to achieve 0 Gs for a few seconds" fakeness for Tom. No. Actual space or it didn't happen. As far as Tom Cruise is concerned, movie magic is a transparent farce and he wants no part of it.
NASA is excited to work with @TomCruise on a film aboard the @Space_Station! We need popular media to inspire a new generation of engineers and scientists to make @NASA's ambitious plans a reality. pic.twitter.com/CaPwfXtfUv

— Jim Bridenstine (@JimBridenstine) May 5, 2020
A few days ago we got confirmation the launch is a-go and learned director Doug Liman will be joining the mission. Liman and Cruise worked together on Edge of Tomorrow and American Made. And perhaps they'll be an additional cast or crew member joining them?
So its confirmed that @CommanderMLA is flying the @Axiom_Space @SpaceX #CrewDragon tourist mission with Director @DougLiman & Tom Cruise. One seat still to be filled. They are to launch in October, 2021. pic.twitter.com/dn6SLvCOGz

— Space Shuttle Almanac (@ShuttleAlmanac) September 19, 2020
It's not clear what the actual project will be, but it does seem clear that it's not for a new Mission Impossible movie. Which leaves the next 2 of those open for, I don't know, a trip to actual Hell? Let's all get excited to see how long Tom can last in the vacuum of space sans spacesuit.