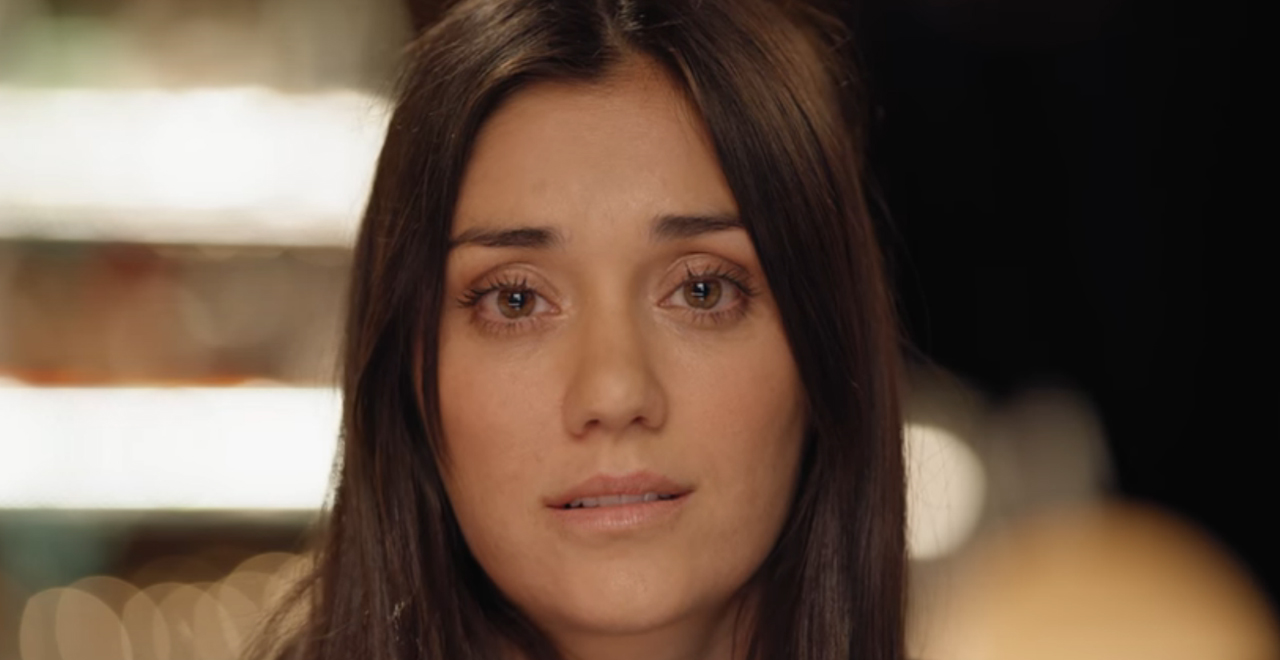 Credit: YouTube/Ryan Reynolds
Whether you have a problem with that Peloton ad or not, you've surely seen it. You know the one, where the wife gets a $2000 bike on Christmas morning and proceeds to document her fitness journey over the course of the next year? It's making a lot of noise around the internets.
We wrote about it, and made some jokes about the husband giving a potentially insulting gift to his wife, and about the wife being trapped in a relationship where she's forced to exercise until she's pleased her man, and speculated about the backlash the company received. Which may or may not include a drop in their stock price.
Regardless of how you feel about the ad, two things are for sure: it got people talking, and the Peloton wife has some expressive eyes and eyebrows.
So expressive that you can probably recognize her in this new ad, from Ryan Reynolds' gin company. The ad, which never mentions Peloton or anything of the sort, completely hinges on the recognizability of the woman and the awareness of the controversy surrounding that commercial.
The Aviation Gin spot features the woman from the Peloton ad sitting at a bar, clearly shell-shocked by her experience, staring into space and saying "This gin is really smooth," while flanked by two friends who are reassuring her that she's in a safe place before the three of them clink glasses and say, "To new beginnings!"
The implication, which is obvious to anyone who has seen or is aware of the Peloton ad, is that she's escaped her marriage, in which her husband gave her an expensive Peloton bike to encourage her to lose some weight.
The actress also released a statement through her agency, LA Talent:
I was happy to accept a job opportunity earlier this year from Peloton and the team was lovely to work with. Although I'm an actress, I am not quite comfortable being in spotlight and I'm terrible on social media. So to say I was shocked and overwhelmed by the attention this week (especially the negative) is an understatement.
When Ryan and his production team called about Aviation Gin, they helped me find some humor in the situation. I am grateful to both Peloton and now Aviation Gin for the work and giving me the opportunity to do what I love to do.
It's a clever move, and had to have been a fast one too, securing the actress and filming the spot within a few days of the controversy exploding. Kudos to funny guy and good dad Ryan Reynolds, or at least on the creative minds at Aviation Gin who came up with this idea and made it happen.
I can't wait for the next 15 entries in the Peloton Extended Commercial Universe! Who needs Thanos when we have her evil husband!