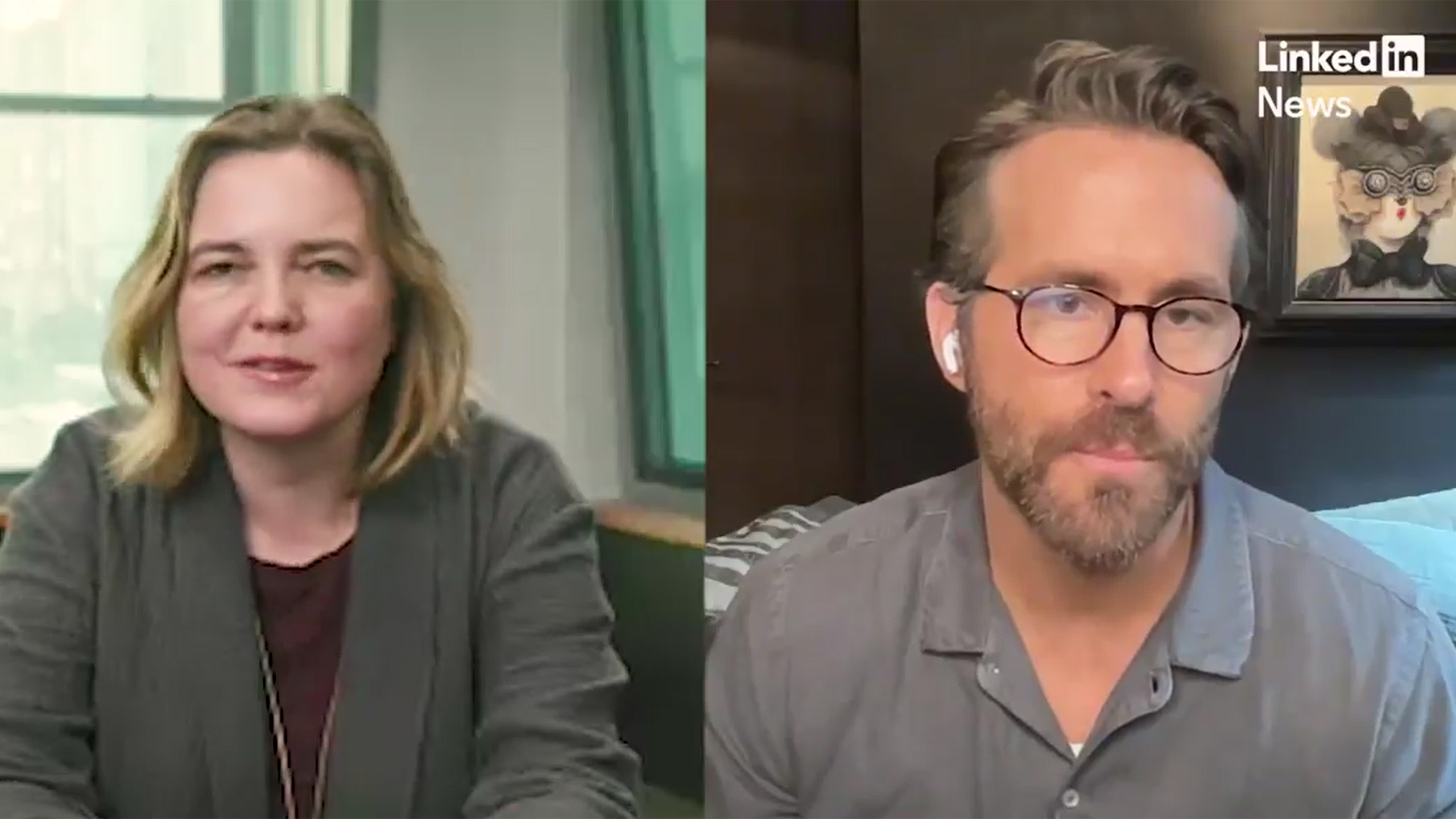 Credit: LinkedIn News
Ryan Reynolds is taking a step back from acting to focus on his favorite role, being a dad. And now, he's gone in a little more in-depth about why now is the best time for it.
"The biggest thing for me is that I don't want to miss this time with my kids," the Deadpool actor told LinkedIn news after joining the platform. "I really enjoy being a present Dad. I love taking them to school in the morning, I love picking them up, I love having the hours in between to focus on what I'm really passionate about…but it's a juggling act."
It's refreshing to see someone in the spotlight, especially at his level, know when to pump the brakes to just be a dad. And to realize that is no break, just a different kind of work. He said all the demands of travel for filming have made him want to just "live like a normal human" for a while.
He spoke about how he would take turns with wife Blake Lively so they were never doing a movie at the same time, but they would frequently bring their kids to whatever city they were filming in. Now that they are a little older, he doesn't want that.
"Now that they're in school, they have to have somewhat of a normal schedule," he said. "I think it's really important for their development."
Reynolds is in the thick of that juggling act all working parents can relate to. It's not like the hours the kids are at school are just empty for him, as he has his marketing company (and tequila business, and his mobile business, and his…) to work on.
Reynolds is like most parents in another way too, he does NOT miss Zoom school. But, with his kids (6, 5, and 2), Reynolds said the whole thing did show him another side of their lives.
"I certainly don't miss Zoom school," he said, "but it was really lovely to have that insight and visibility into my kids' real daily lives, and for my life as well."
Reynolds still has more film projects on his horizon, so it's not like he's gone forever. But for now, he's just a dad, which is still the hardest role he'll have to play.