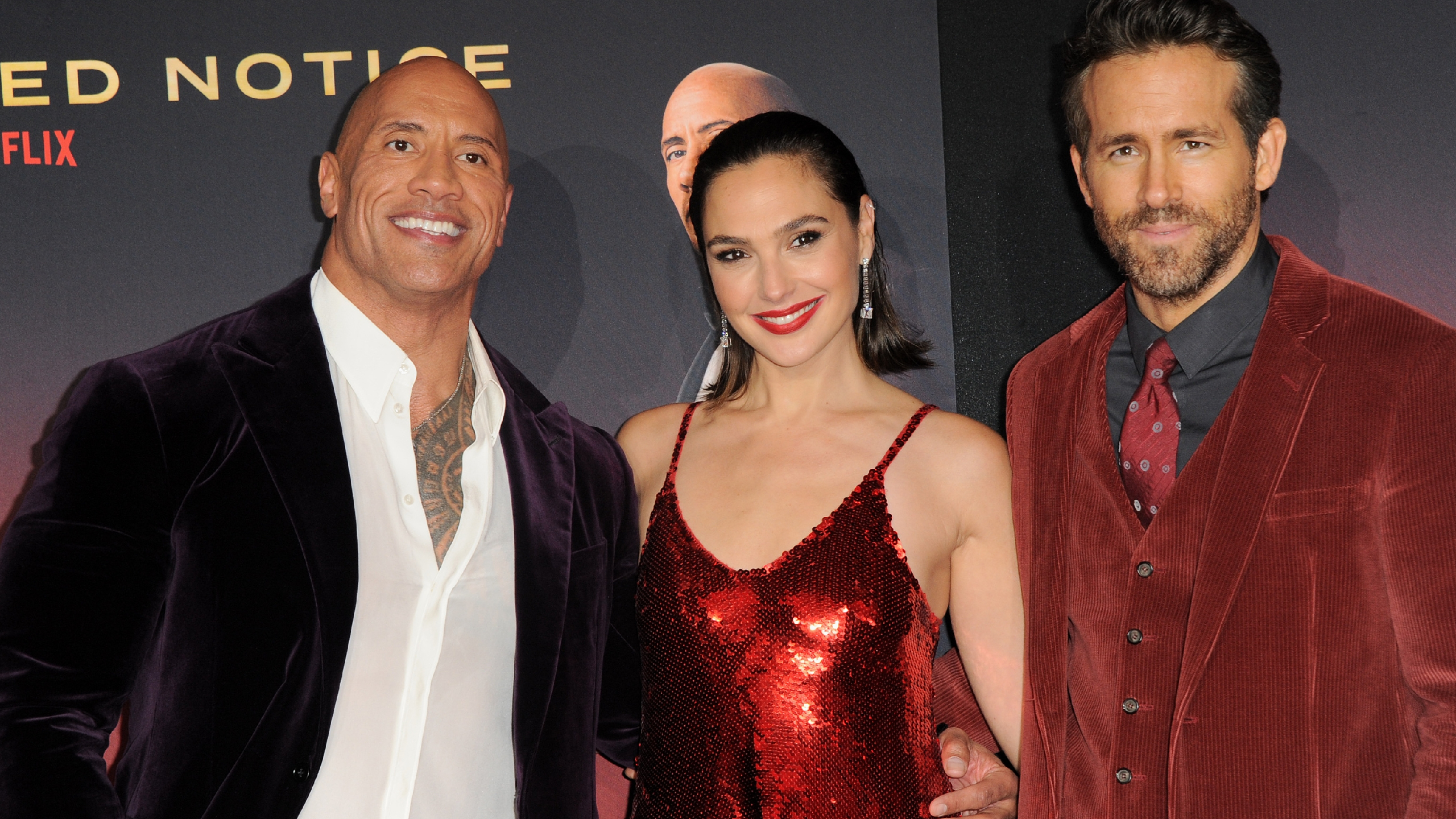 Credit: Shutterstock/Tinseltown
Dwayne Johnson suffered the loss of his dad last year and it was Ryan Reynolds who helped him through it. The Rock's Red Notice co-star helped him process the loss of his father, who passed away on the first day of filming.
Johnson told People magazine Reynolds was there for him the first day he was back on set.
"The moment I walked in the door, Ryan gave me a big hug and said, 'I got you, man'" he said. "The love, brotherhood and bond is there."
Red Notice was an enormous hit for Netflix, as it was the biggest movie opening in the streamer's history. It has since gone on to become No.1 globally and the biggest movie of all time for Netflix.
Dwayne Johnson Reveals How His Red Notice Costars Ryan Reynolds and Gal Gadot Lifted His Spirits After Dad's Death https://t.co/3TqJ5Nrgsd

— People (@people) November 17, 2021
Johnson and Reynolds are obviously a pretty big reason why. And the two go way back, like wayyyy back. So far back, they actually met an MTV Spring Break. Anyone who can even remember those has to be in their 30s (or a really cool 20-year-old). Johnson was there promoting his first movie, The Scorpion King, and Reynolds was promoting Van Wilder. The two hit it off and have been friends since.
"I have not known any actor in Hollywood longer than I've known Ryan Reynolds, we started our careers together," Johnson said to Entertainment Tonight. He compared their relationship to an old couple who bickers but also loves and respects each other.
He said his other co-star, Gal Gadot, was also a huge help in getting him through that rough period.
"Gal is always taking care of the people around her and has the most positive presence," he said.
The co-stars have a real connection, and it comes across on screen in the success of their movie for Netflix.