Ryan Reynolds Records Over 400 Videos to Thank Movie Crew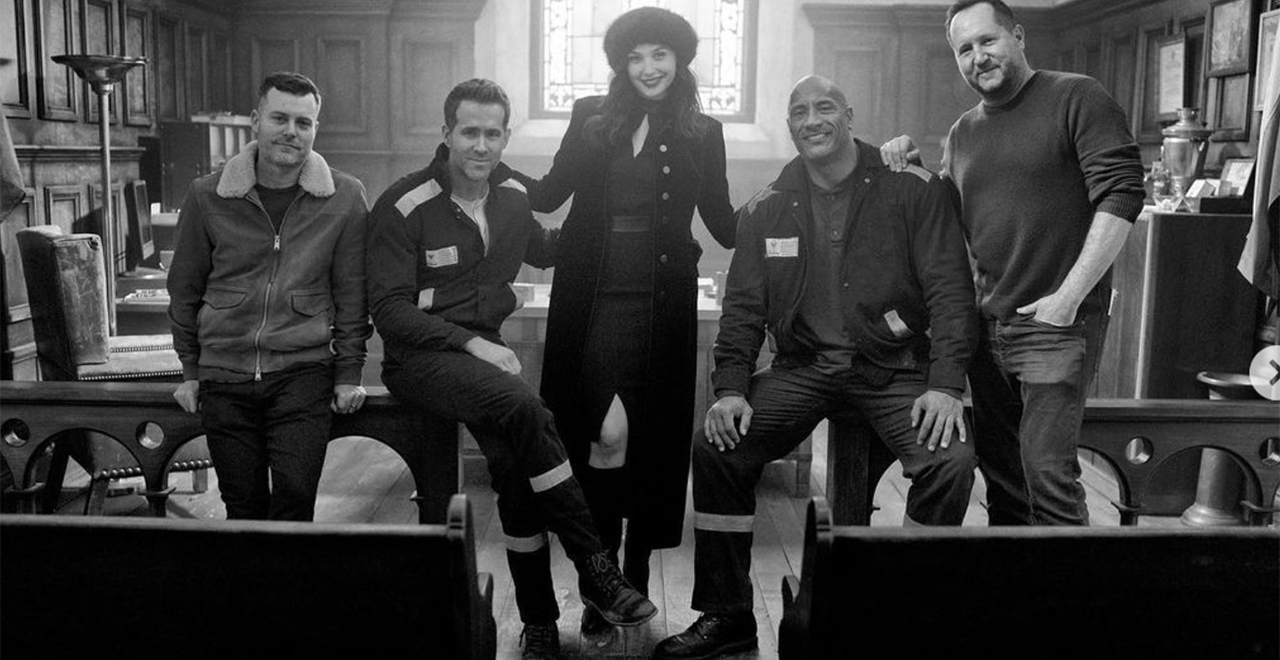 The pandemic has given us all a lot more free time.
When we were quarantined, we caught up on our favorite shows and binged new sensations like The Last Dance and Tiger King. But now it's months later, and we're just about out of TV to watch. And if you work in show business, odds are you don't even have any work to do, as most productions have been shut down. One person that's kept us entertained is Ryan Reynolds. If he's not trolling Hugh Jackman for charity he's sending a heartwarming video message to a fan.
Luckily for Ryan Reynolds, one of his movies was recently able to finish production, after having been shut down in March, and the star knows how challenging it was for everyone to get it done. So despite being busier than many actors, he used some of his free time over Thanksgiving to show his gratitude for the people who make his job easier.
Reynolds posted a photo on Instagram to celebrate the wrap of his film Red Notice, which co-stars Dwayne Johnson and Gal Gadot, acknowledging how difficult it was for the actors and the crew to film under extreme conditions.
View this post on Instagram
But he didn't just post to social media. According to the Hollywood Reporter, Reynolds recorded over 400 messages to thank each member of his crew for their hard work and sacrifice. he thanked them and their families for enduring the months of isolation necessary to safely complete the film.
He even thanked their dogs.
"I made videos for their dogs," he said. "Morale was so low because everyone was in lockdown. They couldn't go anywhere but work or the hotel. In some cases, their families were at home less than a mile away. I can't imagine that kind of longing."
When the movie ended, he also made sure every member of the crew left with a bottle of his Aviation Gin, (no word on whether or not it was the homeschool edition) and a personalized note.
"Awesome group of people," he said. "What they did was so hard."
He's pretty awesome too.