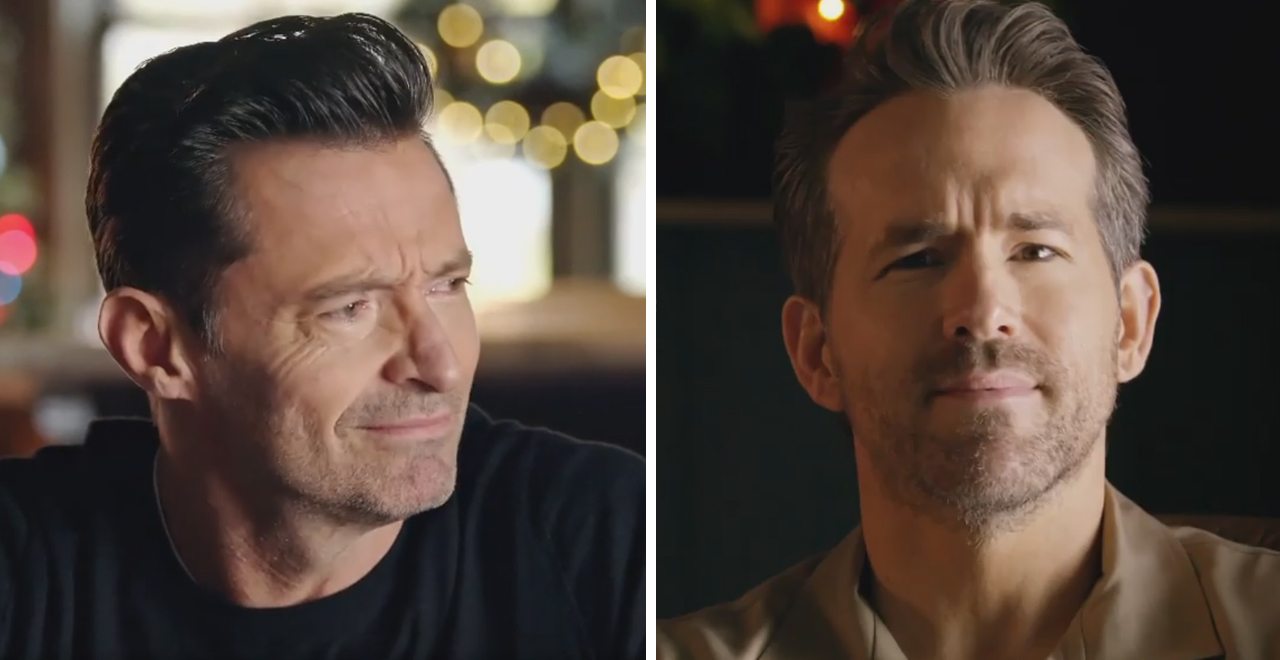 Credit: Instagram/vancityreynolds
Ryan Reynolds and Hugh Jackman love to roast each other.
They did so back in the dreadful Wolverine: Origins movie, in which Reynolds got his first shot at Deadpool, the character that would make him a megastar, and they've continued to do so ever since, primarily using social media as their battleground.
It's obvious that they're actually friends and would love to work together. They're just having fun breaking each other's balls, as guys tend to do. Now they're reigniting their "feud" for a good cause, with a little help from Sam's Club.
The two movie stars moonlight as entrepreneurs, with Reynolds heading up Aviation Gin, and Jackman brewing up some Laughing Man Coffee. Sam's Club is helping the friends end their feud by allowing consumers to vote for their favorite – by buying the aforementioned brands.
Starting November 10th and running through December 10th, every dollar spent on Aviation Gin counts as a vote for Reynolds, and every time someone buys Jackman's Laughing Man Coffee, it's a vote for him. Of course, those purchases need to be made at Sam's Club.
The proceeds will go to two charities, Reynolds' SickKids Foundation and Jackman's Laughing Man.
"You can side with me and not only affirm Ryan is the canned cranberry sauce of human beings, but also contribute to the Laughing Man Foundation, which helps farming communities around the world," Jackman says in an ad for the campaign on Instagram.
"Or you could side with me, to send a message that like mistletoe, Hugh just makes things awkward." Reynolds fights back. "Sam's Club will help me support efforts to provide compassionate care to sick children through the SickKids Foundation."
Watch their promo here: