Samuel L. Jackson Is Here to Remind Us to Stay the F*ck Home!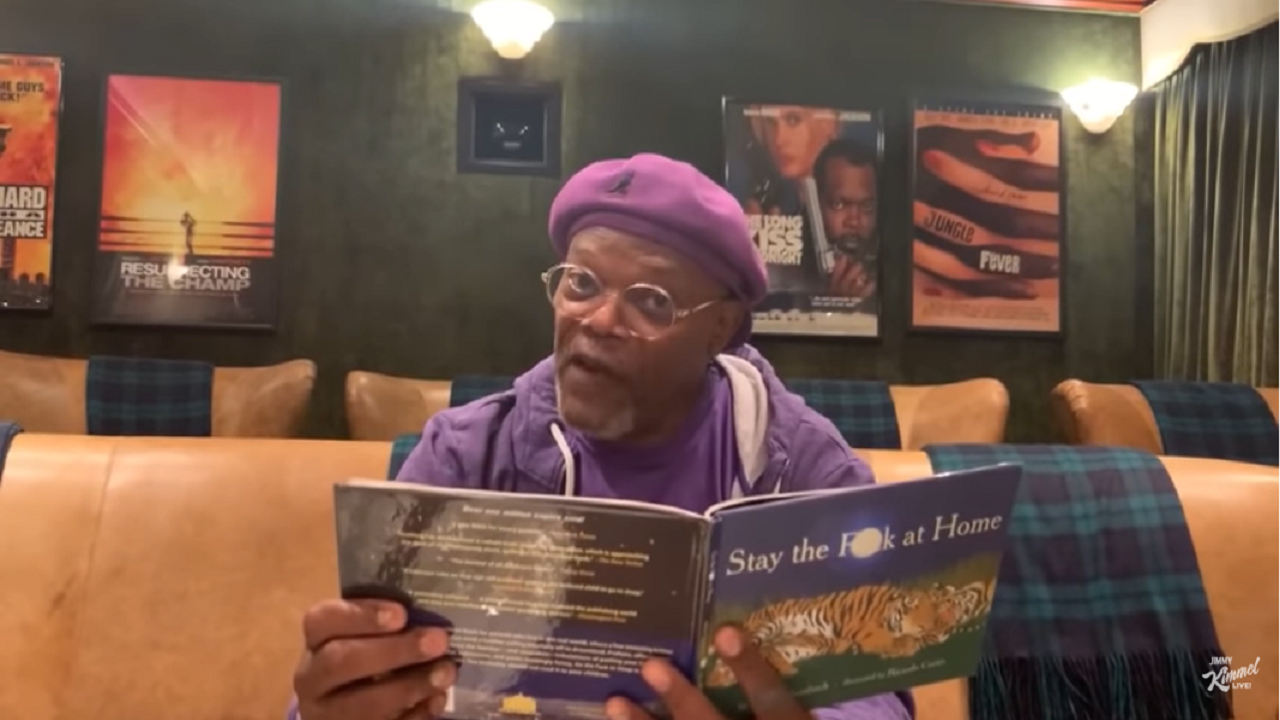 Heroes are popping up everywhere these days. Some of them work at movie studios or streaming platforms, some of them play major sports, some of them are even actual, no-hyperbole heroes who dedicated their lives to helping others keep theirs.
Even us regular folk can do our part to help, by adhering to social distancing guidelines and staying the fuck home.
Excuse my French, but it needs to be said. The best thing we can all do to protect ourselves and each other is to stay inside and limit contact with other people, thereby reducing the coronavirus's ability to spread. It's not the most fun way to live your life, but it is the best way to ensure that you and others have lives to live.
Obviously you've heard this message a million times already, and weeks into the quarantine, it can start to sound like white noise. Thankfully, another hero has stepped up to reiterate this important message, and this time, it's entertaining as all hell.
His name is Samuel L. Jackson, and he is well-known for his prolific, and expert-level, deployment of curse words. His inimitable talents have been put to good use in dozens of films, and even in a hilarious children's book by Adam Mansbach called "Go the Fuck to Sleep." Now Sam and Adam have teamed up again, this time to drive home the all-important message of the day: STAY THE FUCK HOME.
Jackson turned up on Jimmy Kimmel Live (at-home edition) to read the book aloud, and remind us, as only he can, that if you leave your home during the quarantine without a legitimate reason, I hope you burn in HELL!