Sanitation Worker Inspires Community Support, Raises $25k for PPE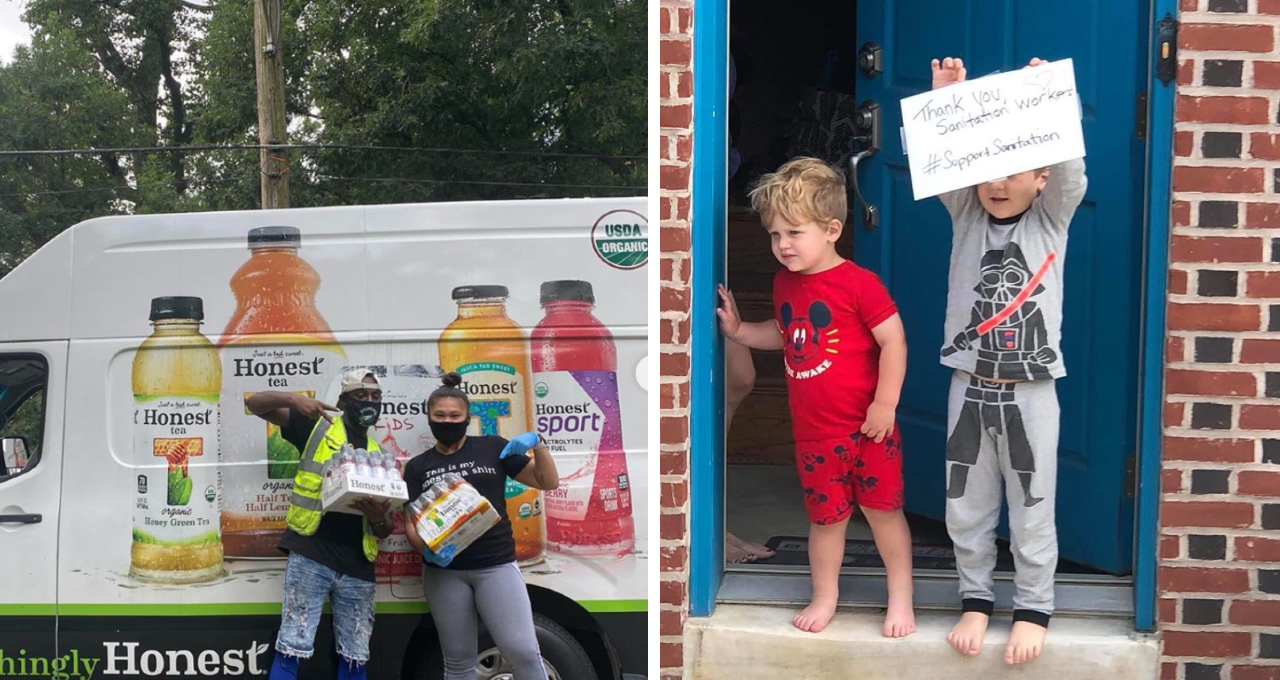 A garbage man in Philadelphia wanted to bridge the gap between his job and the community, especially during the pandemic. So he created an Instagram account, to show people what sanitation work looked like in a COVID world. And his account has helped inspire countless shows of support for those in a profession often lost in the discussion of "essential work."
Early in the pandemic, everyone was much more aware of those who were keeping the country running by going to work even in much more difficult circumstances. Companies like Crocs had special giveaways for essential workers, and Mattel even released a series of toys dedicated to essential workers (no sanitation workers were included).
For Terrill Haigler, he thought bringing people behind the scenes would make people more empathetic about things like trash pickup delays.
"I felt like the sanitation department really didn't have a voice and that the public didn't understand why the trash delays were so bad," Haigler told Good Morning America. "So, I started an Instagram page just to give people an inside look on what it is to be a sanitation worker."
And his honesty about the job quickly drew an audience of nearly 20,000 people. He began receiving donations and even created a t-shirt to help raise money so the sanitation workers could buy adequate PPE and other supplies. He said he's raised nearly $25,000 from benefactors around the nation to help keep his colleagues in the trash business safe.
View this post on Instagram

He said trash volume is up nearly 30 percent during COVID and that the pandemic has added a lot of other time-consuming safety protocols to their work.
"We're not lazy," he said. "We're not just calling out of work. We're actually dealing with it the best way we can on our own fighting this thing like everybody else. So, you give us some little props and give us a little respect."

And his account is having some success. He said sanitation workers have begun receiving a lot more support and love that he's been encouraged by using his voice to educate people about the profession. He even had some advice all of us could use when it comes to complaining about the hell year that is 2020.
"You don't have to cancel 2020, you just gotta grab 2020 by the shoulders and say, 'I'm taking control now.'"