Community Surprises Longtime Sanitation Workers With Early Morning Party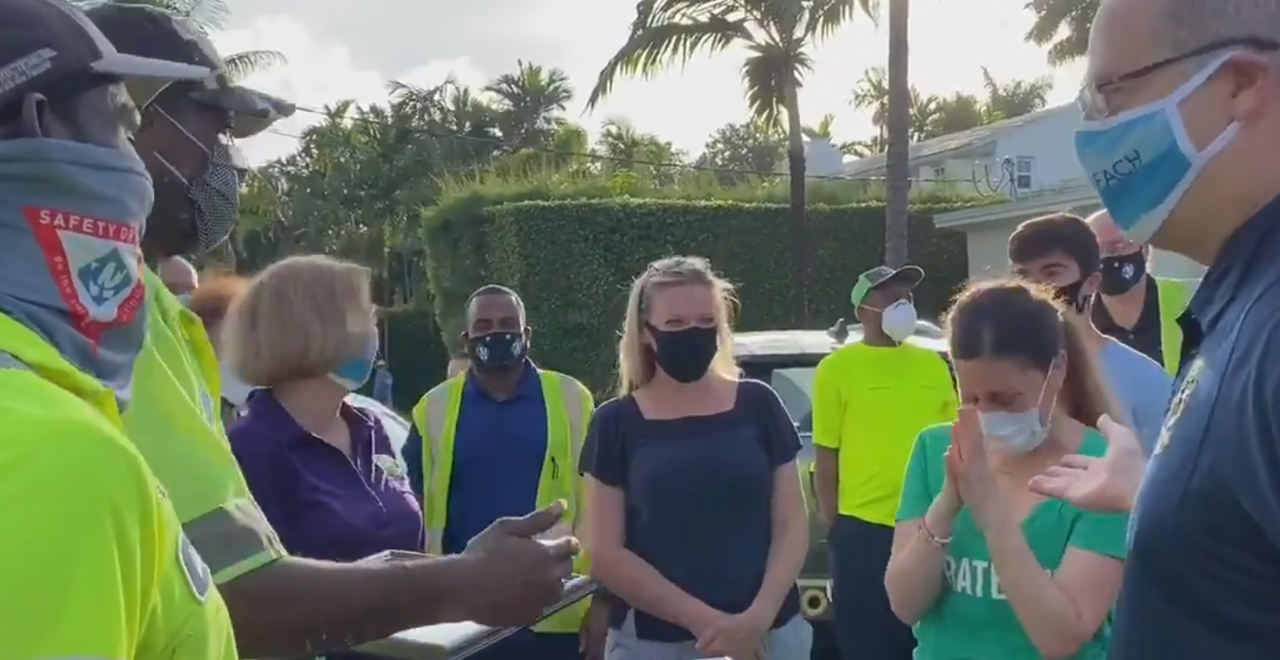 One community still remembers that essential workers are essential, and came together to celebrate the pair of sanitation workers who have been serving the community every day for years. Even the mayor made an appearance to honor the duo
We've sort of gotten over the sudden appreciation of essential workers in daily life. There was the three-week period in April, during the height of corona-induced panic (when toilet paper became the world's most exclusive luxury item) when everyone loved them and called grocery workers heroes. And then went back to normal once we realized we were in for the long haul.
Grocery stores like Kroger and Whole Foods gave their employees "hero pay" of an extra $2 an hour, which they then tried to roll back a few months later. But not everyone has such a short-term memory.
Back in June the community of North Bay in Miami Beach came together to honor a pair of sanitation workers who have been going above and beyond for years. They all woke early and surprised the workers on their route with a socially-distant celebration.
This morning City Sanitation workers Saul & Keon received a big surprise along their route as the families they service came out to show their appreciation for all they do for them! #MBeKind pic.twitter.com/pt2EiMUEfN

— City of Miami Beach (@MiamiBeachNews) June 26, 2020
"They bring an incredible, positive energy to the entire neighborhood," the party organizer told GNN. "Simply put, they spread joy."
"Every day we are surrounded by heroes who bring us inspiration and joy but too often we are unable to recognize these special individuals for the impact they make on others. I wanted Saul and Keon to know that we are thankful from the bottom of our hearts."
The community honored the workers with signs, balloons, and gifts. It's a really touching moment and it's always cool when people take the time to show their appreciation for a job well done. Especially when it's for people working in a profession that often gets overlooked.