Scarface Being Remade With Coen Brothers Script, Michael B. Jordan Might Star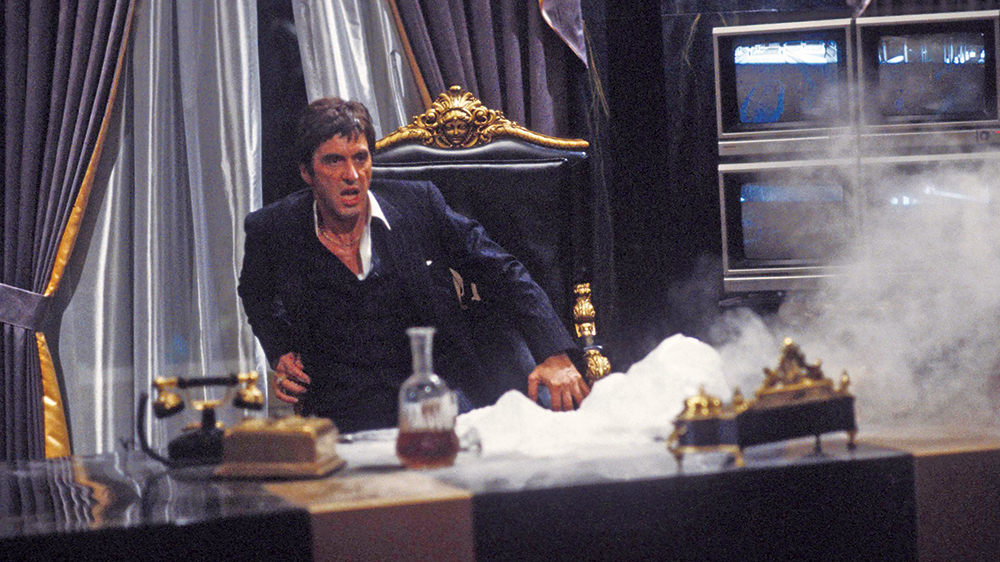 Everything gets remade. (Except for Back to the Future, apparently.)
In this day and age, there isn't a single property that's safe from being excavated by Hollywood executives looking for an easy way to cash in on a pre-existing property. Spider-man has been rebooted 3 times in less than 20 years. Percy Jackson is getting a second shot on Disney+. And now, one of the most iconic movies of all time is being updated for the 21st century.
Yesterday, Variety announced that Brian DePalma's gangster epic Scarface (written by Oliver Stone!) is getting a remake, courtesy of Call Me By Your Name (and Suspiria) director Luca Guadagnino (and written by the Coen Brothers!).
Scarface hardly needs an introduction, but whatever. The original film – itself a remake of the 1932 classic – is about a Cuban gangster who comes to Miami, launches a cocaine-fueled drug empire, gets with Michelle Pfeiffer, has a creepy relationship with his sister, gets hooked on his own supply, yells one of Hollywood's most legendary quotes ("Say hello to my little friend!"), shoots a ton of bullets, and inspires countless rappers.
How the Coen Brothers update this flick for modern times is going to be something to see, especially with the gifted Guadagnino behind the camera. As for the cast, who knows, but an entirely unsubstantiated rumor has been circulating, claiming that Michael B. Jordan may soon be adorning dorm room posters, which would be a hell of a turn for the actor best known for Killmonger and Creed (I know, I know, where Wallace at?).
Michael B. Jordan has reportedly been casted to play 'Tony Montana' in the new Scarface remake👀🍙 pic.twitter.com/Fbi95RMJOV

— All Love Hip Hop (@AllLoveHipHop) May 14, 2020
If Jordan is indeed cast as the drug lord, can he summon the legendary gusto with which Al Pacino imbued the character in the 1983 edition? Can anyone? And do we want them to?
Are you excited for an update to one of the all-time classic gangster movies? Who do you want to see cast in this remake?