Johnny 5 Is Alive in Upcoming Short Circuit Reboot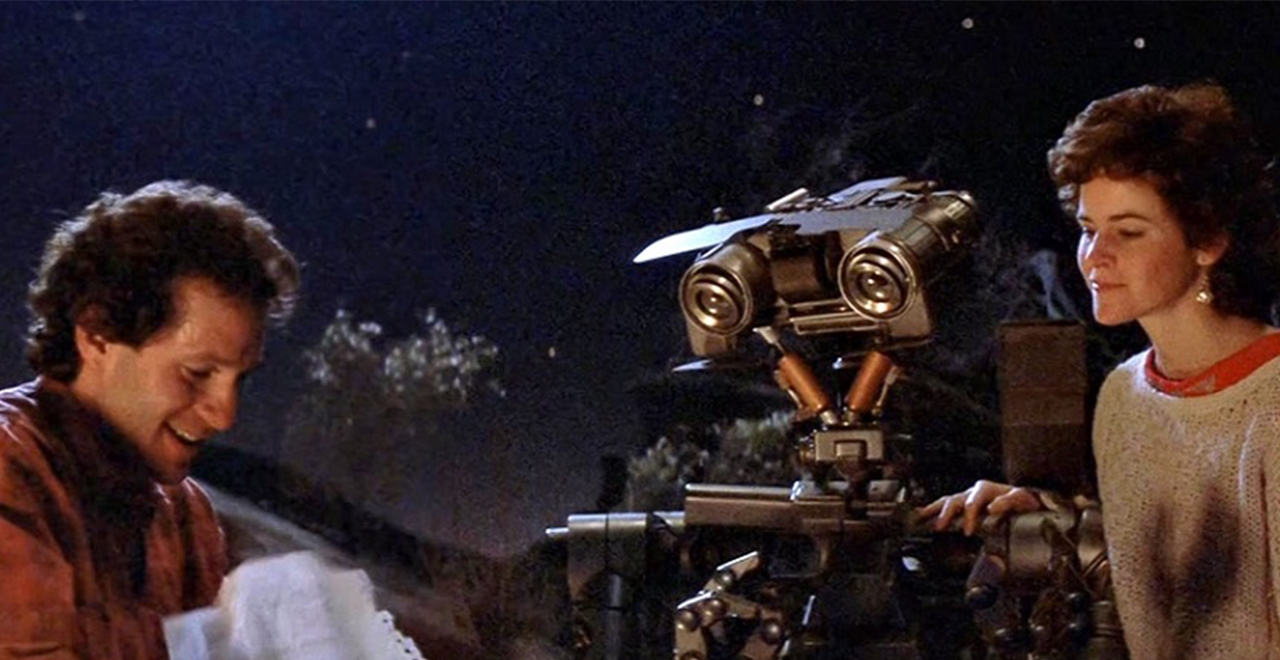 If you're anything like me, your first reaction to the latest remake news is usually "why?" Then, a few seconds later, it shifts to, "I'm surprised it took them so long." Because why fight with inevitability? Literally, everything gets remade or reinvented, from the big blockbusters you loved as a kid (Ghostbusters) to the cartoons you loved as a kid (Flintstones) to the forgotten movies you loved as a kid.
Like Short Circuit.
Short Circuit was the most 80s movie that ever movied. It starred 80s juggernauts Steve Guttenberg and Ally Sheedy, and it was about a military robot that gets struck by lightning and magically inherits a personality – and feelings. Awwww.
Johnny Five was like Spuds Mackenzie without the beer. And we loved it! So much that they gave him a sequel! Well, now he's getting a remake.
Directed by John Badham, who also directed Sheedy on Wargames with Matthew Broderick (a movie that holds up surprisingly well!), Short Circuit was for kids, and Johnny the robot spent most of the movie regurgitating lines from pop culture it absorbed under Ally Sherry's care (that's how it learned to love) and kids ate it up. There was even a hit single from the movie! The 80s were wild.
This new version has a long way to go before seeing the light of day, but something tells me there will be some social commentary involved, which was something the 80s had zero interest in.
Deadline reports that writers Eduardo Cisneros and Jason Shuman will be putting "a Latinx twist" on the source material, which could mean anything from casting Latino actors to having a multi-lingual robot?
At the very least the robot will surely be a product of 2020, inclusive and open-minded. That's cool. I just hope Guttenberg makes a cameo.