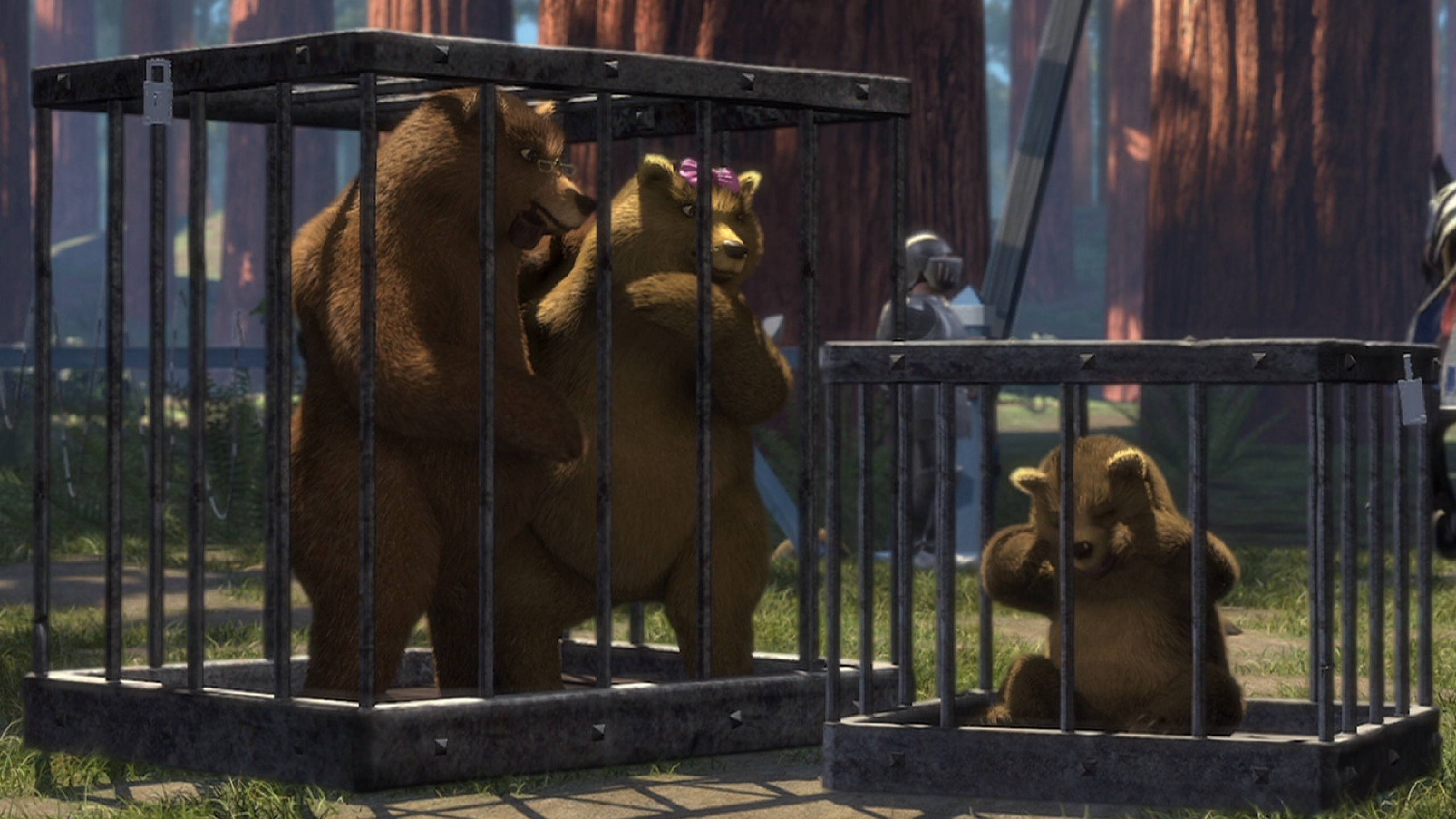 Credit: Dreamworks
Sometimes you see a movie from your childhood when you're older and it just hits differently. Or maybe you notice some small thing you missed the first time around. Both of those feelings are consuming fans of the original Shrek, as TikTok user pointed out an oft-missed detail that is both shocking and horrifying.
To recap: This dude walks everyone through seeing the famous three bears of Goldilocks fame captured by Lord Farquaad. Later you only see two of those three bears at the campground after being free, but they don't look happy. Then, fast forward and you see what becomes of Mama Bear.
Since it's not a huge plot point, it's VERY EASY to miss. And millions did, as their reaction to this indicate. It's been viewed millions of times now and many of the tens of thousands of commenters are reacting like it was just put into the film.
You've had 20 years to watch movie and most of this article to watch the video, so if you haven't clicked yet, here's the short version. By the time you see her again, Mama Bear been turned into a bearskin rug in Lord Farquaad's bedroom. You can tell by the distinctive pink bow still on her head.
And THAT is the reason a dejected Papa Bear is shown consoling a disturbed Baby Bear in the background of the earlier scene.
So have fun re-watching Shrek with your kids now that you are fully aware of that very dark and gruesome fun fact!