Single Dad Who Has Fostered Over 30 Kids Officially Adopts 5 Siblings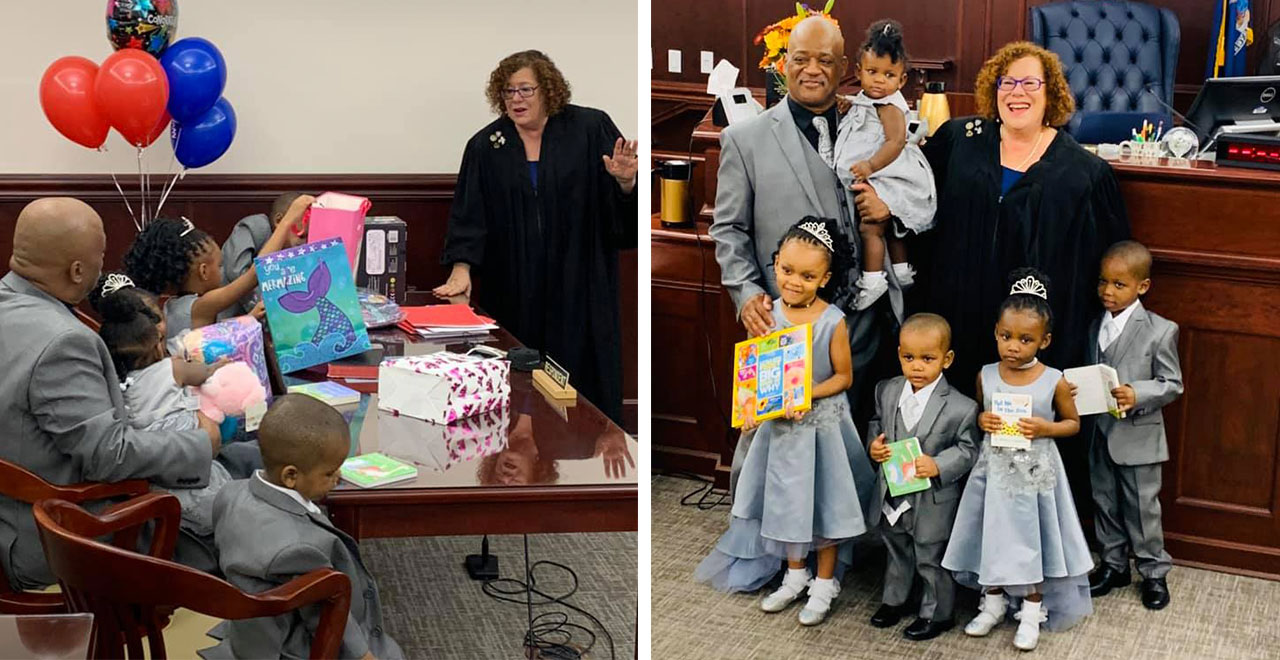 Lamont Thomas has long been an advocate for children as a foster parent in Buffalo, NY. Back in 2000, friends of Lamont had lost their child to social services. Wanting to help, he stepped in to care for the child, an act of kindness that led to Thomas becoming a certified foster parent.
Over the past two decades, the single father has helped raise over 30 children, eventually adopting five of them permanently. That made Lamont father to a total of seven kids including his two biological children LaMonia and Anthony, and the very first boy he ever fostered, Michael. "He was my third foster home and it ended up being my forever home," 27-year-old Michael Thomas recalled to Good Morning America.
But seven of his own was plenty for Lamont. After Michael, who was the last to be officially adopted, Lamont was ready to settle down and enjoy watching his children build their own lives.
However, fate stepped in recently, bringing the retired caregiver back into the system. Five young siblings were in need of a home. Their father was once in Lamont's care, so he knew what he had to do. "They had them in four different homes, four different cities. They were separated for over a year-and-a-half," he shared. Lamont reapplied to the foster program with the intent to adopt all five of the children. After fostering all five kids in-home for the past two years, Lamont made it official last week, adopting the siblings and welcoming them into his family permanently.
"They bring new energy to me. They're lovable kids, very affectionate," Lamont said." "They deserve to be raised as siblings, and that was my fight." Michael told GMA that caring for children is his father's "God-given call." His sister LaMonica echoing the sentiment. "It's amazing he's taking on all of them. He does anything for everybody. He's a really a great man."
As for Lamont, he's just glad he could once again be a positive force in these children's lives, telling GMA "I wanted to make a difference by being a difference, and I love what I do."
Lamont says there is always a need for foster parents and encourages individuals to apply. To learn more about foster care programs in your area, visit the Children's Bureau.