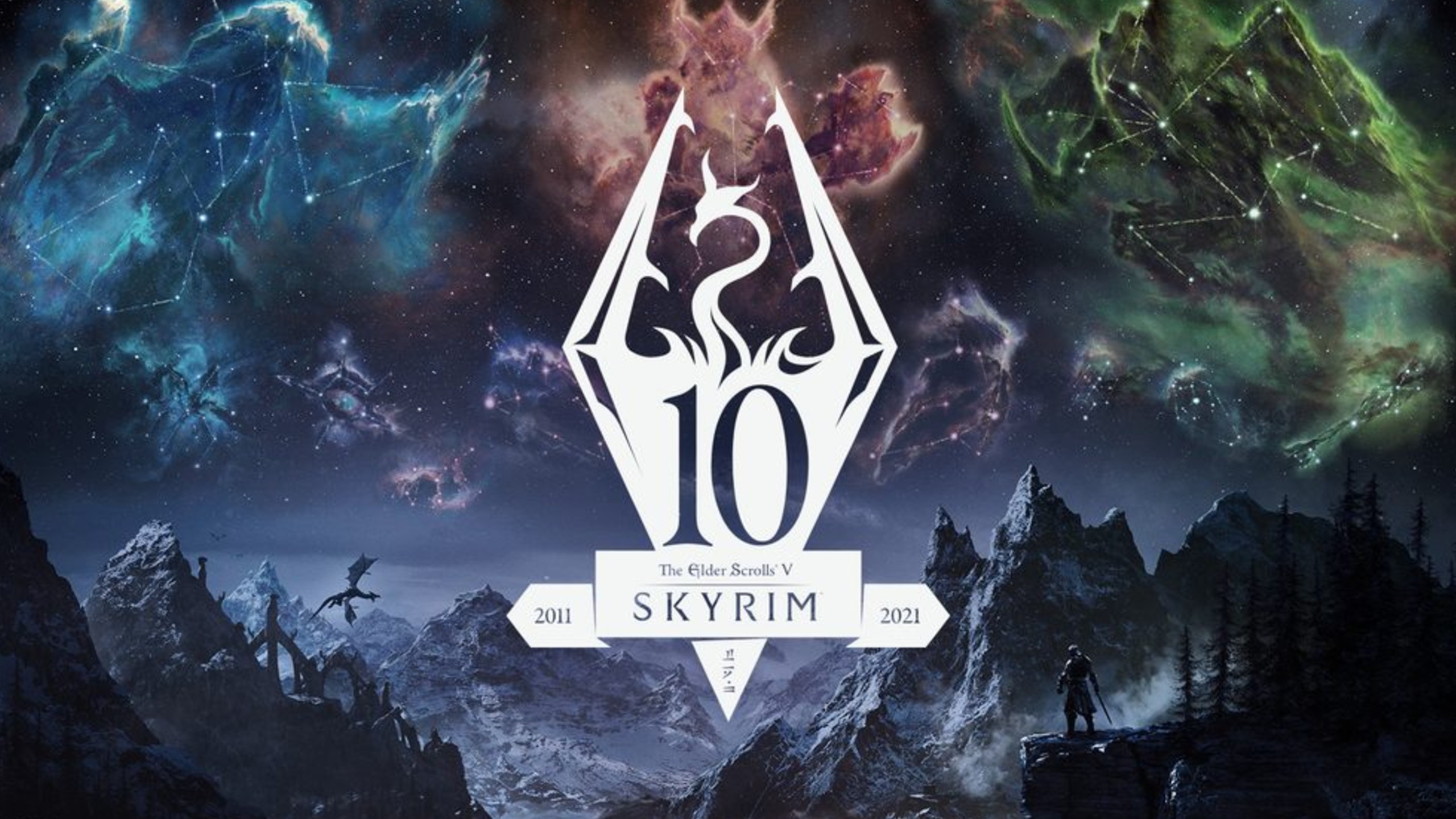 Credit: Bethesda Softworks
If someone ever tells you that there are too many versions of Skyrim available, that person is not to be trusted.
Seriously, this is not a joke.  Skyrim is coming to next-gen consoles!  Announced during QuakeCon, Bethesda's 'The Elder Scrolls V: Skyrim Anniversary Edition' will release on PS5 & Xbox Series S/X on November 11th, 2021.  It will include 10 years of content, including a new fishing feature for those of you that just don't want to fight giant dragons anymore and just want to live a life of peace.  If you own Skyrim Special Edition already, there will be an option to upgrade to the Anniversary Edition, though it won't be free.
While more Skyrim is a good thing, it is becoming almost too much of a joke at this point.  Fans do love making fun of the fact that we've seen Skyrim on almost every console imaginable since it was released on Xbox 360, PS3, & PC.
Bethesda releasing the Skyrim Anniversary Edition. pic.twitter.com/0ZlP3twybw

— Phil (@Philosophagy) August 20, 2021
Personally, this is my favorite version of Skyrim.