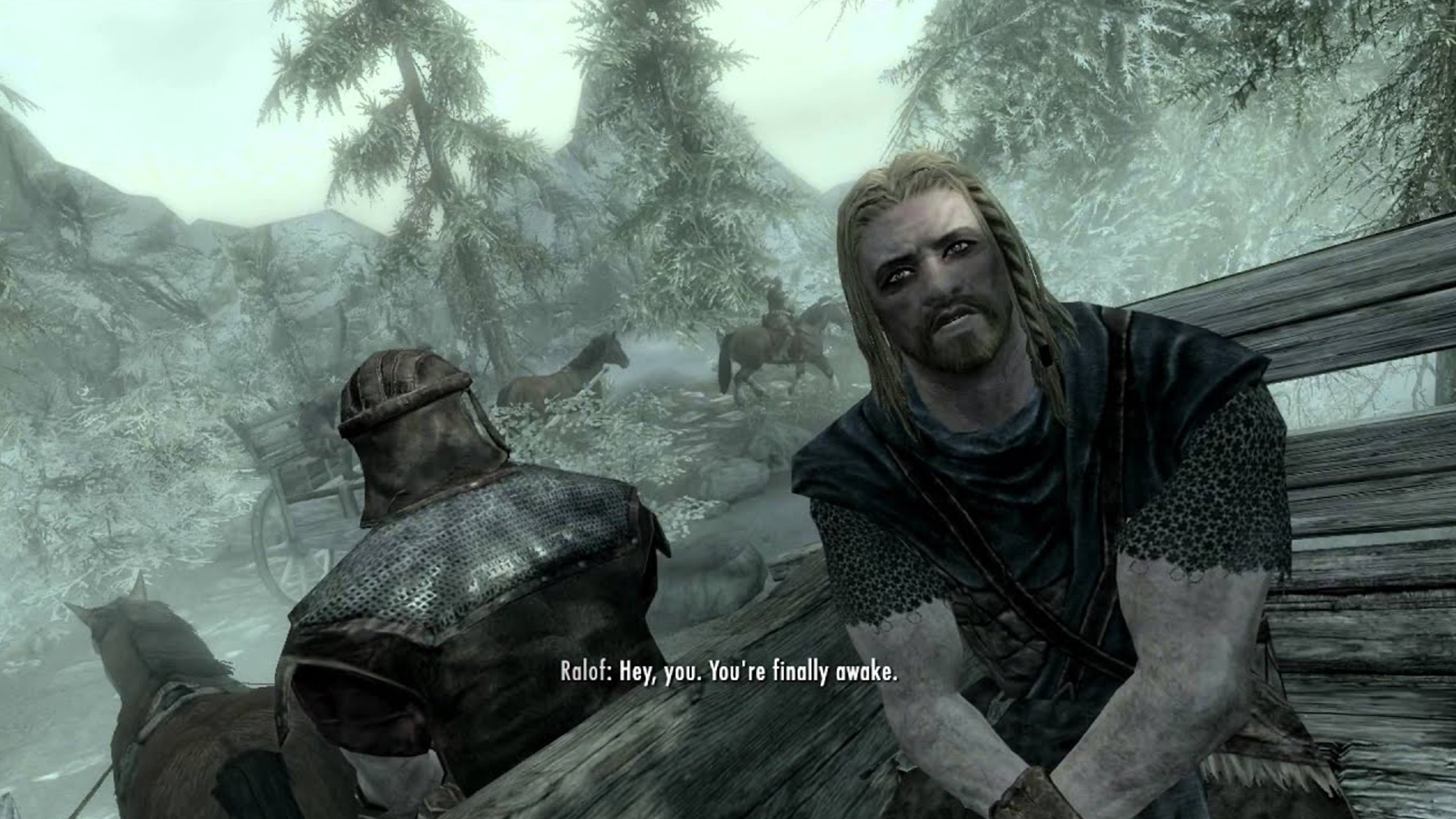 Credit: Bethesda Softworks
"Not the bees!"
The Elder Scrolls: Skyrim is one of those games that will forever be cemented in the history of legendary video games. It has seen re-release after re-release on literally every console and people love it. It's also notorious for being riddled with ridiculous "bugs" (as most Bethesda games are). Everyone will have some story to tell you about how the game did something it wasn't supposed to, but no one has talked about the "rogue bee"… until now.
In a Twitter thread, Nate Purkeypile (developer and former Bethesda lead artist) explained a hilarious glitch that came up during the development of Skyrim. That iconic opening where you wake up as you're on your way to be executed wasn't as simple to pull off as one would expect. The complexity of this simple cart ride came from the fact that the cart was physically simulated rather than on a set track. Weird stuff in the environment could potentially throw it off course, like, say, a tiny bee.
So, I have a story about the Skyrim Intro and how hard game development is.

That intro is famous now, but back then, it was just that one thing that we had to keep working and working on forever. I lost track of how many times I've seen that cart ride. Easily hundreds. (thread) pic.twitter.com/D0E0oZ5uX8

— Nate Purkeypile (@NPurkeypile) August 17, 2021
"Riding that cart yet again, the cart starts to shake violently and all of a sudden WHOOSH! The cart goes up into the sky like a rocket ship. Like WAY up there," Purkeypile wrote. "Something was telling that cart to just %@#$ right off and to get off that road. The thing is, it wasn't happening every time. Nobody knew what was going on at first."
Eventually, he and the rest of the team discovered the issue had to do with bees. Collision physics had been added to the insects so that players could pick them up as an ingredient. This was fine, until the bees hit the cart. They had become this unstoppable force and so as soon as the cart reached the bees, it was game over for the cart.
"The cart wanted to move down the road. The bee did not want to move, so up the cart goes!"
In a game that is literally filled with "bugs", this bug is probably the best one yet.