This Weekend SNL Returns With Original Content, Somehow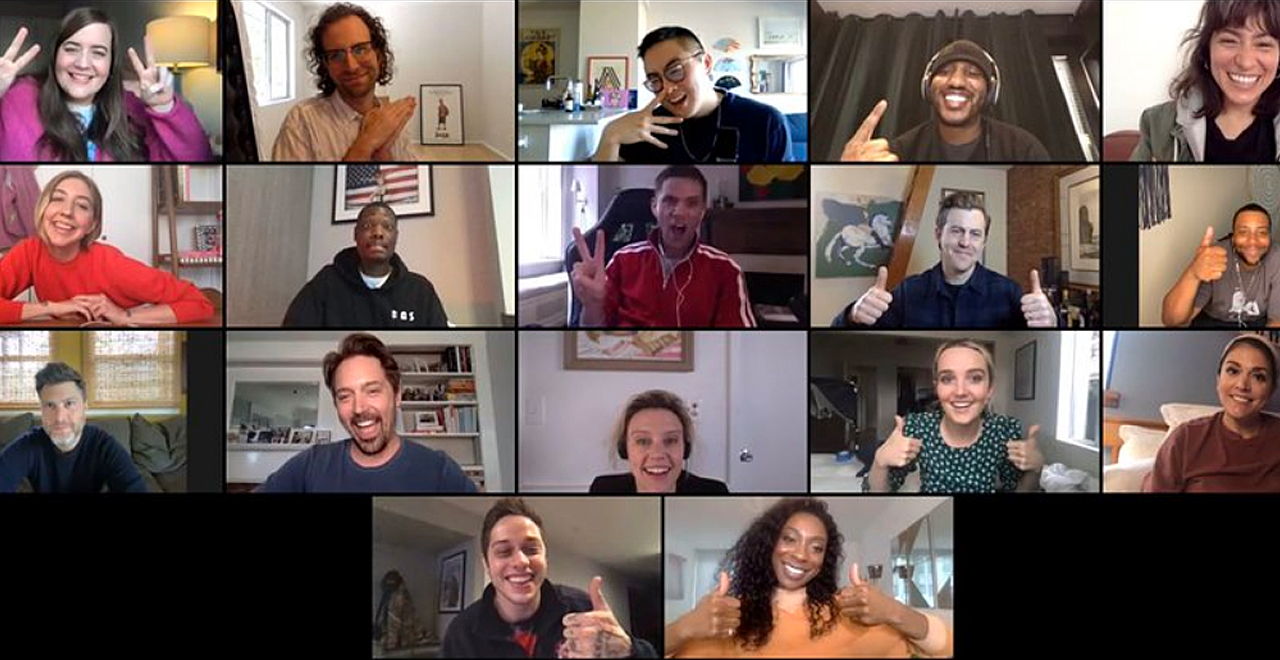 Like the rest of us, the entertainment industry is figuring out how to translate their products in this strange time.
It can be done, as evidenced by late-night hosts have filming shows from inside their homes. John Oliver has rigged up a white background so he can deliver his HBO news show, Jimmy Kimmel is conducting video interviews with a variety of famous guests, Seth Myers has been filming his signature "Closer Look" segments his attic, and Jimmy Fallon, another SNL alum, is somehow managing to put together full-on comedy sketches.
So it can be done, at least on a limited scale. What about a bigger one? I guess we'll find out, because this weekend, Saturday Night Live will return with original content!
‼️ This Saturday ‼️#SNLAtHome pic.twitter.com/JT62ELvmsW

— Saturday Night Live – SNL (@nbcsnl) April 9, 2020
How do you perform a full sketch comedy show when the entire cast has to maintain six feet of separation? SNL episodes are legendarily elaborate productions with a well-known schedule involving a grueling week of preparation and a large cast. Can they somehow make it work?
What will that look like? NBC told Variety that the show will return "with material produced by staff remotely." This will likely include some kind of "Weekend Update" segment, which, along with the pre-filmed videos, are the easiest aspects of the show to recreate under these circumstances.
There is no news of a host or a musical guest, but knowing SNL's penchant for celebrity cameos, and dozens of examples of musicians performing shows via Instagram and YouTube over the past few weeks, it certainly seems possible that the show will have some tricks up its sleeve. Maybe Alec Baldwin will video-in with his Trump impression. Maybe a celebrity who had contracted COVID-19 will make an appearance, like friend of the show Tom Hanks. Maybe Paul Simon will show up as he did in the first show after 9/11.
Whatever happens, it will be unlike any SNL that has aired before. I know I'll be tuning it to see how they pull it off!