Ohhh! HBO Made a Special Dictionary for the Sopranos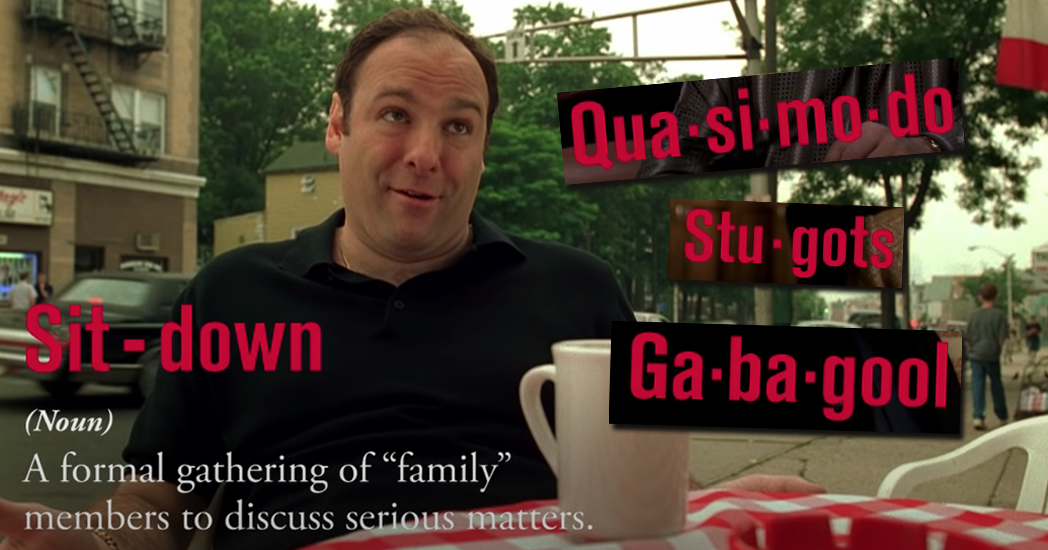 Anyone who's watched The Sopranos is well familiar with its educational value. From the importance of family to the durability of leftover chicken parm, it's basically Sesame Street with violent Sicilians. And much like Sesame Street, you're bound to learn a word or two.
HBO has graciously compiled a visual glossary of Soprano-speak, and it's every bit as entertaining as it is informative. You'll be talking like Tony Soprano (RIP) in no time.
Gabagool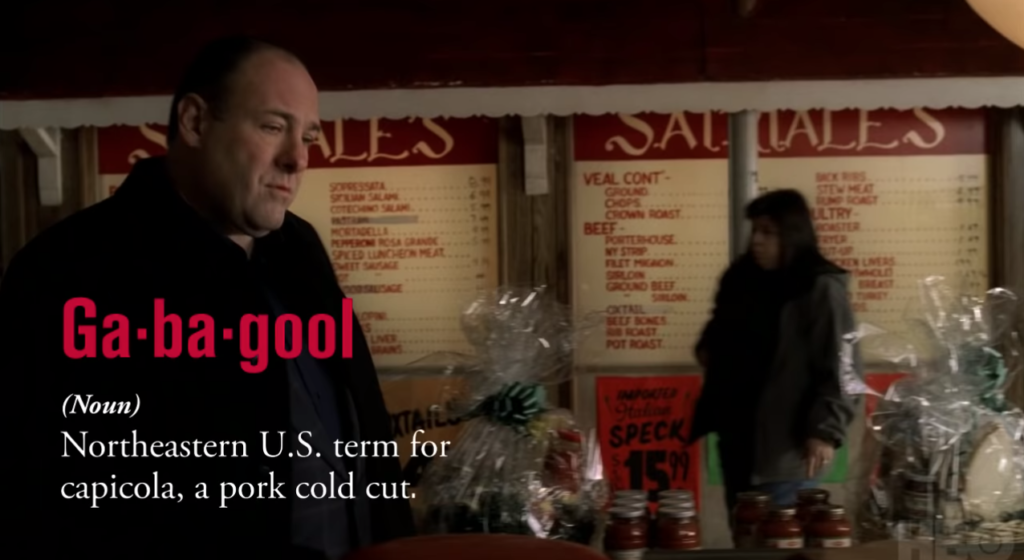 This is easily the most important word. Learn it, know it.
Ex: Someone took my gabagool outta the fridge.
And you just build from there!
Oh!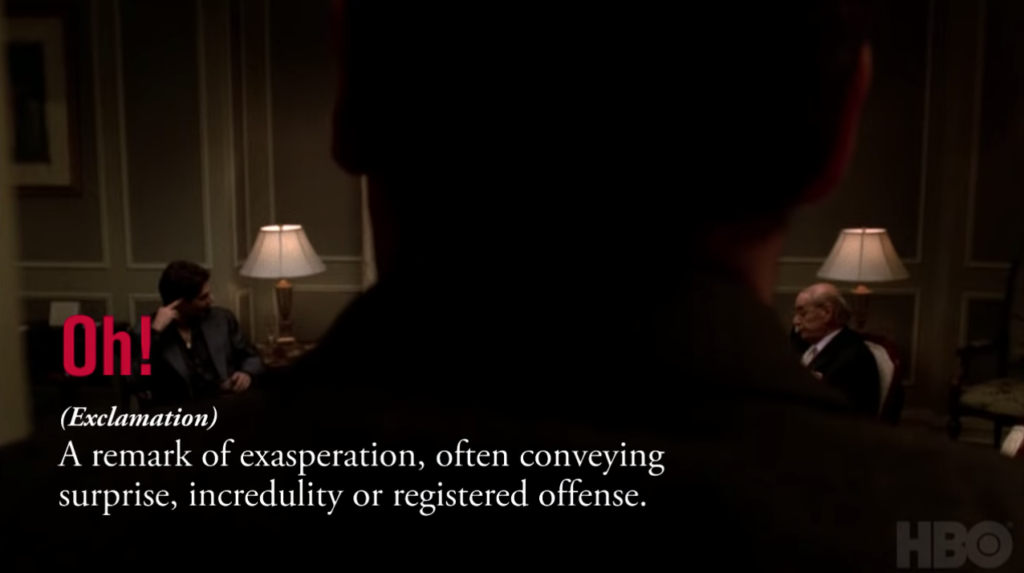 Ex: Oh! Someone took my gabagool outta the fridge.
Sit-Down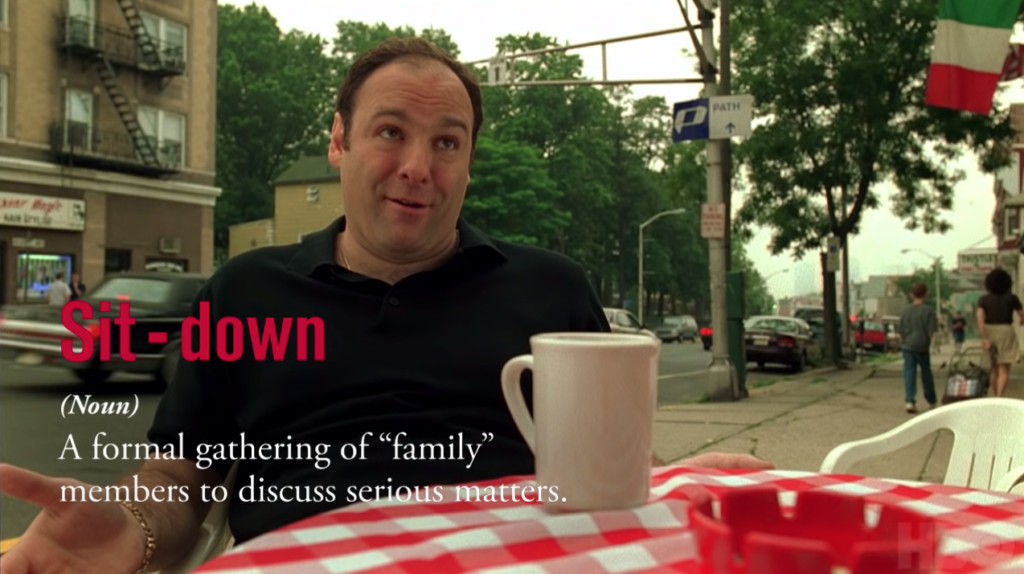 Ex: Having a sit-down to determine which kid ate my gabagool.
Snakes With Fur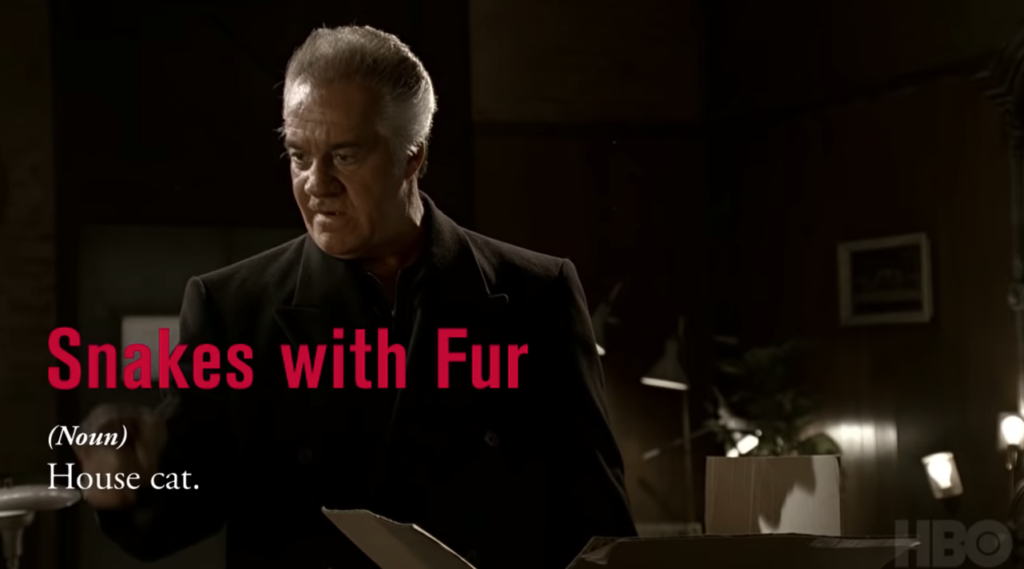 Ex: Going to the animal shelter to adopt a snake with fur right after I finish this gabagool.
Gesticulate wildly, incorporate a handful of F-bombs, and voila. You are now a The Soprano.
Watch this video below to see those words and many more in all their Italian-American glory!