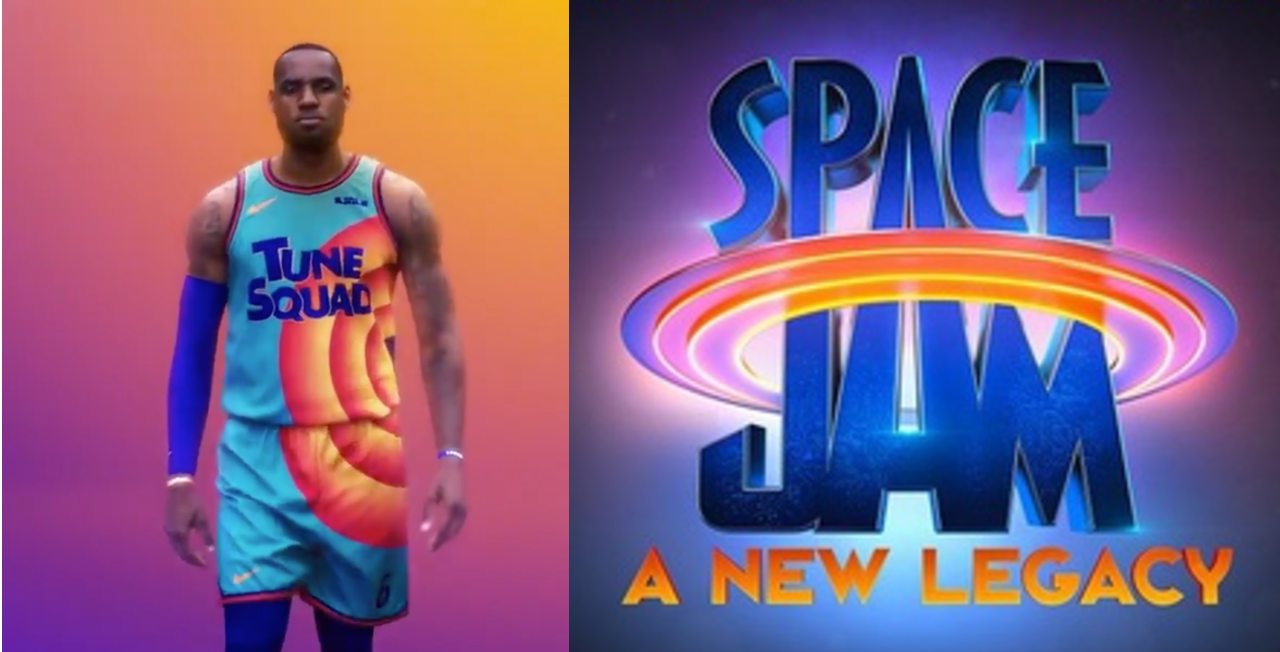 Credit: Warner Brothers
The plot from Space Jam 2 has leaked online and it sounds pretty bonkers. Details from the LeBron James led sequel have been pretty sparse, but the plot synopsis was (insert requisite allegedly and supposedly here) leaked online by a screenwriter. And this is not going to be your father's Space Jam and it's even wilder than Tony Hawk's Skate Jam.
We do know a little about the upcoming movie, like the name and accompanying merch, so helpfully modeled by Mr. James himself (a 4-time NBA champion, if you aren't aware). And now we have a little bit of the plot, and it's about LeBron as a dad. Here's the synopsis that was shared on Twitter from Ben Mekler:
The synopsis for SPACE JAM: A NEW LEGACY is certifiably bananas and I for one cannot wait to see it pic.twitter.com/BLmc4x5uHb

— Ben Mekler (@benmekler) October 18, 2020
"During a trip to the Warner Bros. studio, NBA Superstar LeBron James and his son accidentally get trapped within a world that contains all of Warner Bros.' stories and characters, under the control of a malfunctioning, all-powerful force named Al G (played by Don Cheadle).
"With the help of Bugs Bunny, LeBron must navigate through a never-before-imagined world filled with iconic movie scenes and characters as they re-assemble the Looney Tunes to rescue his lost son.
"Now to get back home, LeBron and the Loony Tunes must unravel AI G's mysterious plan and win an epic basketball game against a team of digital gamified super-versions of NBA and WNBA superstars while the whole world watches."
https://www.instagram.com/p/B9kCFPJAPBH/
So…pretty wild, right? There's a lot of fun potential if you throw in a bunch of random WB universe characters. But the whole "rescue his lost son" thing has a bit of a "Taken" vibe to it. Although just replace angry Liam Neeson doing bad-ass fighting scenes with LeBron James throwing down some alley-oops off passes by Bugs Bunny.
The iconic movie scenes and characters WB-world does seem pretty cool and also hard to imagine. When I first read it, I was kind of hoping the synopsis was fake, since, on the whole, it seems pretty out there. Then again, here's the synopsis for the original:
"Michael Jordan gets sucked through a golf hole into another world where he teams up with Looney Tunes to beat aliens who stole NBA talent in a basketball game."
So, in light of that, this is the perfect sequel. And while LeBron is world's better at acting than Michael Jordan, I'm not sure there's anyone in this movie who can fill the Bill Murray-sized void, but I guess we'll find out for sure in 2021.