Name For LeBron's Space Jam Sequel Revealed, Merch on the Way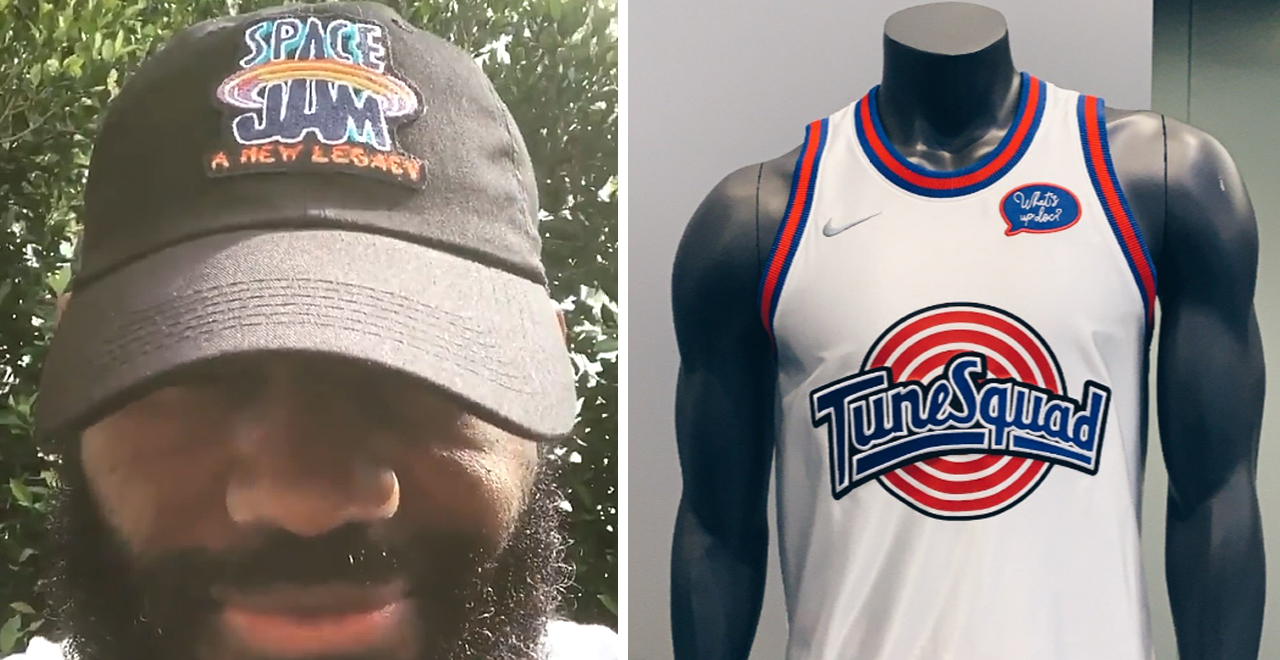 At the moment, there is precious little happening in the sports world. Outside of the NFL draft and some celebrity golf, most sports fans are locked into the epic 10-part Chicago Bulls documentary. Even the big news Thursday had a tinge of Jordan to it, as LeBron James took to social media to announce the name for his sequel to Jordan's "Space Jam."
James posted a video of himself in a Space Jam hat, teasing the release of "Space Jam: A New Legacy", which will be hitting movie theaters (remember those?) in 2021.
2021! 🐰🥕🎥🍿👑 pic.twitter.com/4pljFlGtvr

— LeBron James (@KingJames) April 30, 2020
We even have a poster for the next installment of everyone's favorite basketball-themed space odyssey.
The Space Jam sequel has a new title:#SpaceJam A New Legacy, ushered in by LeBron James and Bugs Bunny in 2021. pic.twitter.com/JvQttk10cU

— Fandango (@Fandango) April 30, 2020
The retired Michael Jordan was replaced by James, the heir to Jordan's legacy as the NBA GOAT. The first Space Jam was a classic, and it will be hard for LeBron and Co. to replace the magic of Michael Jordan and Bill Murray. Then again, it probably won't, as James is a decidedly better actor than Jordan. LeBron was great on SNL and has made multiple movie appearances (including a legit co-starring turn in "Trainwreck").
And if he's nervous about carrying the next chapter of this beloved story, he will have a star from the first film by his side: Bugs Bunny, who reprises his role as Bugs Bunny. The movie marks a comeback of sorts for Bugs, as he hasn't starred in a major motion picture for decades and he's also back on HBO for their Looney Tunes revival. LeBron will also be joined by some other superstar players, including Klay Thompson, Anthony Davis, Diana Taurasi, and Damian Lillard. Marvel star Don Cheadle is also in the highly-anticipated sequel.
As the Bulls documentary helps inject new life into the LeBron v. Jordan rivalry, "Space Jam: A New Legacy" is sure to do the same next year.
And it's no surprise there's already a new batch of merch on the way.
Space Jam x @Nike collection for Space Jam 2 starring @KingJames to release 2021 pic.twitter.com/wKAbNimOBv

— Modern Notoriety (@ModernNotoriety) January 22, 2020