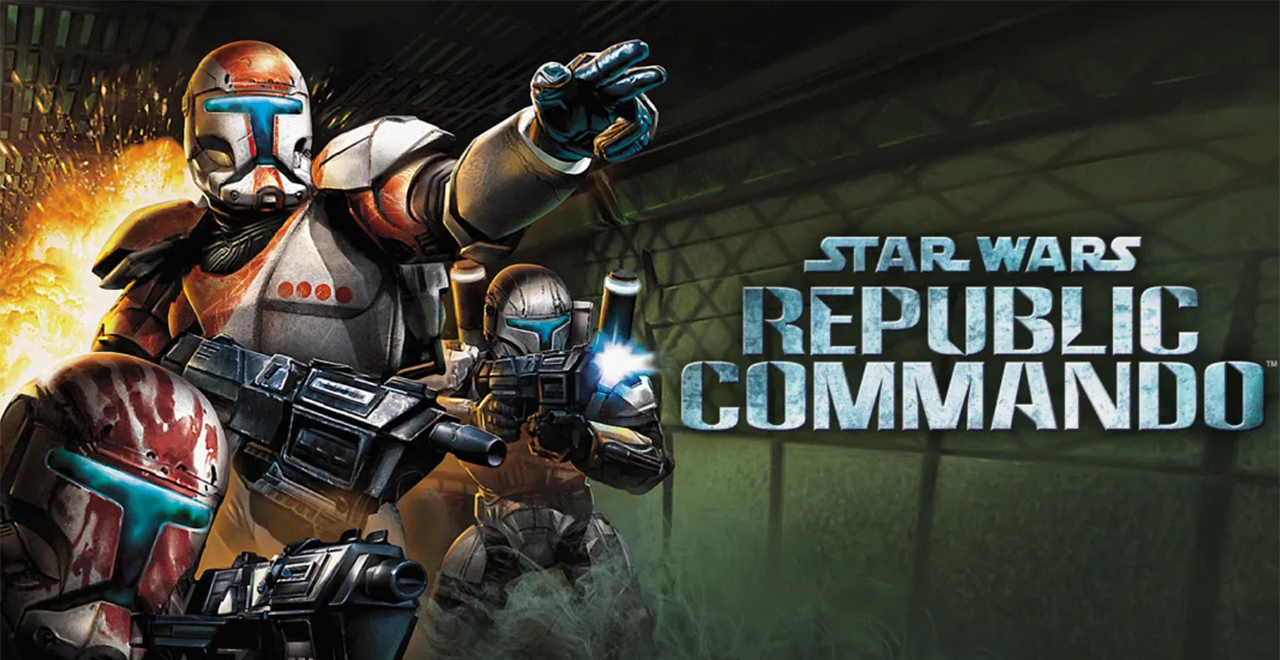 Credit: Nintendo
Finally finally finally finally finally finally Star Wars: Republic Commando is available for PS4 and Switch!
After years of staring longing at used copies of the game running for like $150 on Amazon, you can download an affordable version of the classic squad-based shooter to your barely-last gen console. According to science, this is undeniably very good.
If you're unfamiliar with the game, it came out in 2005 and was early proof that Star Wars fans had an appetite for stories revolving around the now iconic Clone Troopers. With Bad Batch coming soon, it's no surprise LucasFilm is revising their early forays into clone stories. This isn't a remake, it's the original game ported to new consoles, meaning the graphics are a little outdated but they still look great. It's honestly kind of charming.
Are you ready to infiltrate, dominate and annihilate?
STAR WARS™ Republic Commando™ is out NOW on PlayStation 4 and Nintendo Switch!
The squad is your weapon. It is time to lead them to victory. pic.twitter.com/X8K749thst

— Lucasfilm Games (@LucasfilmGames) April 6, 2021
Beyond the lore and storytelling, the gameplay was unique and fulfilling as well. From the official game description:

You are the leader of an elite squad of Republic Commandos, your mission is to infiltrate, dominate, and ultimately, annihilate the enemy. Your squad will follow your orders and your lead, working together as a team – instinctively, intelligently, instantly. You are their leader. They are your weapon.
Oh, and if you're a collector junkie, those original X-Box discs on Amazon I mentioned have suddenly dropped down to about ten bucks.