Missing Toddler Found Safe With Stray Dog Who Didn't Leave His Side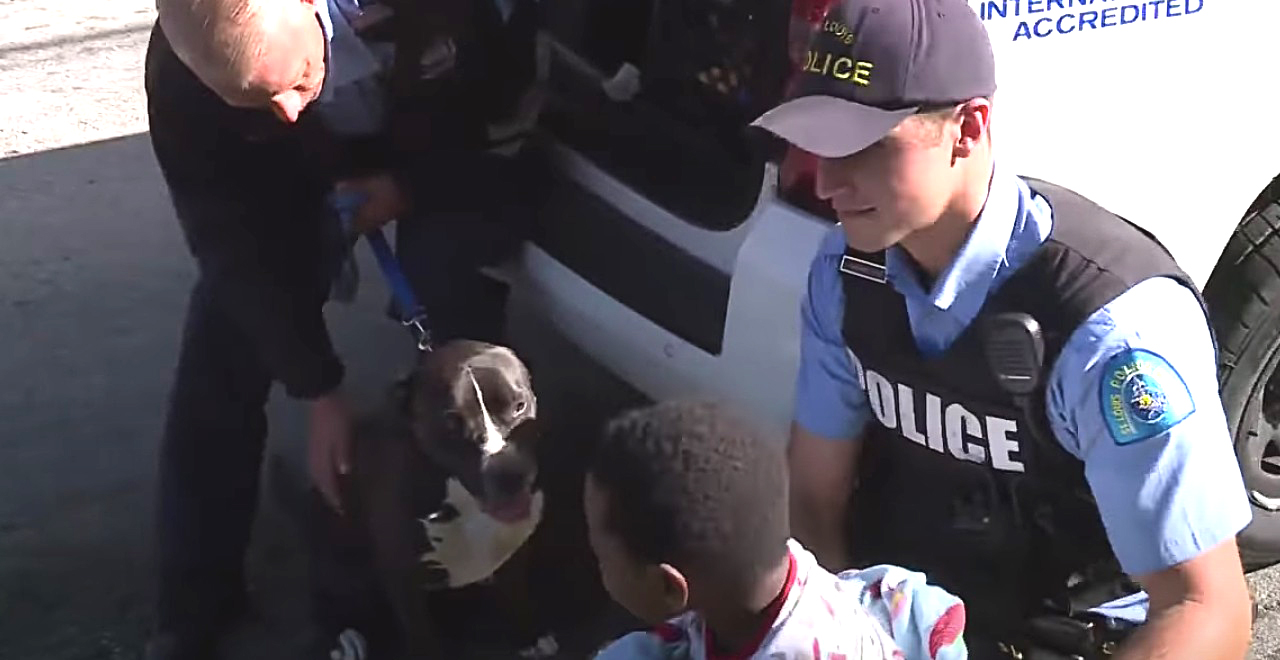 Seemingly overnight, kids go from babies who can barely hold their own heads up to toddlers with escape artist capabilities that rival Houdini. It doesn't exactly help that toddlers become crafty right around the time they become extremely curious about the world around them, a combination that means parents are perpetually on their toes.
Early Thursday morning, a tiny Houdini named Kh'amorion Taylor decided to let himself out of his dad's house and go for a walk. The world can be a scary place, even for adults. But when you're a toddler who probably isn't well-versed in traffic laws, it's downright dangerous. Fortunately for the tricky toddler, he wasn't completely alone.
Though the St. Louis tot left his house by himself wearing only his pajamas and no shoes, he returned with a fellow wanderer. When a neighbor was walking her dog at 8 am, she spotted the toddler walking with a dog of his own. The dog that stuck by Taylor's side was a stray pit bull, who evidently followed the small boy as he roamed around his neighborhood.
"He looked well taken care of, he was very neat, very clean; he just didn't have the shoes on," the neighbor told Fox 2 of Taylor.
Realizing Taylor had no adults with him, the neighbor began knocking on doors trying to find his parents. Amazingly, the sweet stray didn't want to leave the boy's side. Much like the neighbor who spent her morning trying to help the young boy, Taylor's new furry friend seemingly wanted to protect him until he was undoubtedly safe.
Finally, Taylor's dad recognized his son on a social media post and jumped into action. Thanks to the neighbor and self-proclaimed watchdog, Taylor and his dad were reunited.
"It is important that we stick together, that we help each other, that we go back to the things that our grandparents and their community used to do," said Taylor's neighbor. "That we build a sense of unity."
Though happy to be back with his dad, Taylor didn't want to leave his new friend.
"Puppy!" The boy repeated, thanking the dog with whatever vocabulary he had available.
This may be a happy ending for more than just Taylor – according to the St. Louis Police, the force is considering adopting the heroic pup.