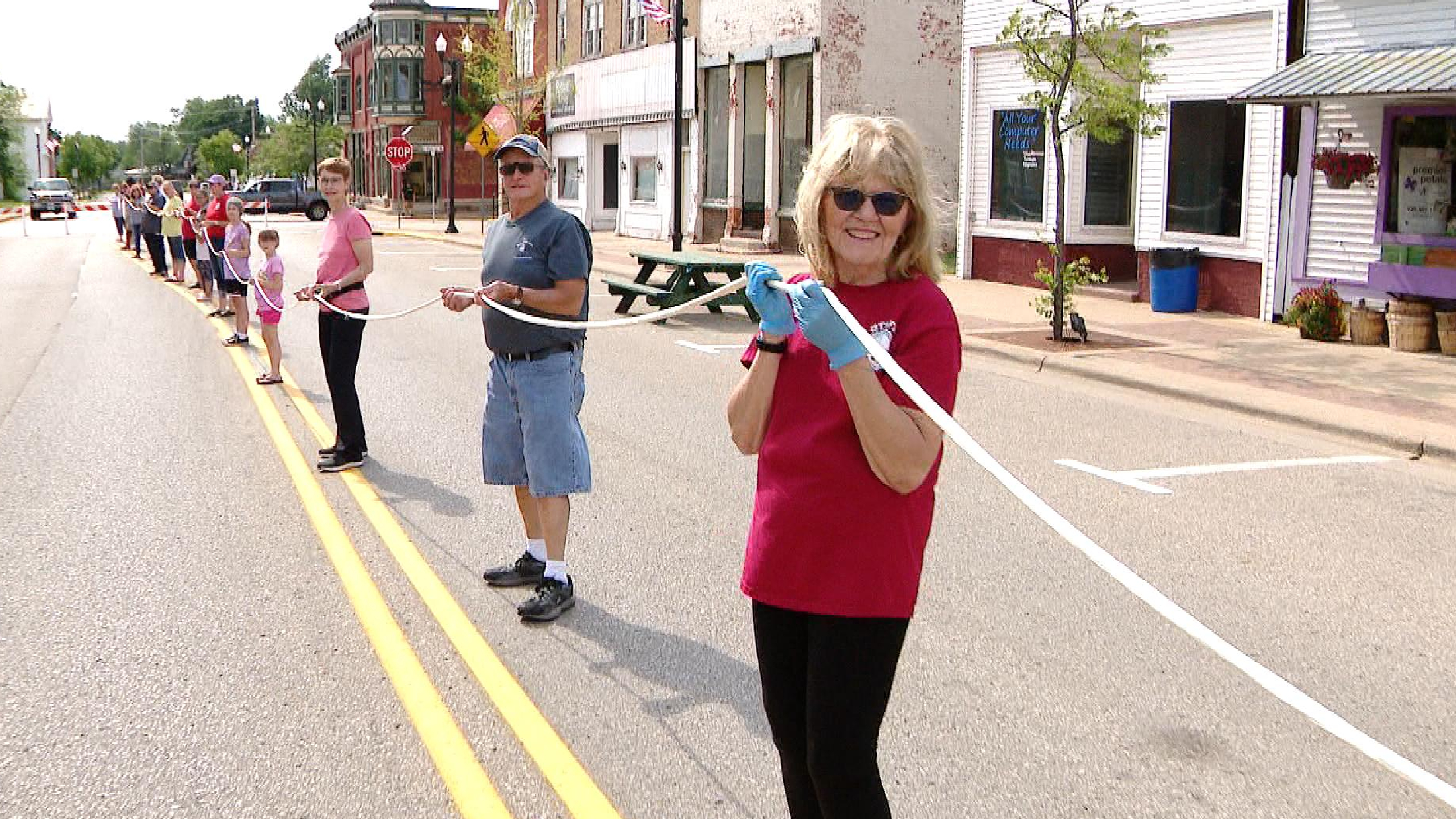 Credit: Twitter/fox11news
A dairy farmer in Wisconsin broke his dad's world record for the longest piece of string cheese. The Weyauwega Star Dairy decided to go for the new record, beating the current record holder Weyauwega Star Dairy (they broke their own record) with the help of some locals in town.
The original record was set by Jim Knaus in 1995. They broke it again in 2006, with a piece that stretched 2,000 feet long. Jim's son Gerard is now the big shot at the cheesemaker, and he stretched his own piece of history with the help of dozens of locals.
That is one looooooooooooong piece of string cheese. @BenKrumholzWLUK reports on an effort to break a world record — Wisconsin-style — in Weyauwega: https://t.co/2jmUpMsOx2 pic.twitter.com/OY8wXjagu5

— WLUK-TV FOX 11 (@fox11news) June 25, 2021
"We're just adding onto his record," Gerard Knaus said to a media outlet of his record. "That's all we're doing today"
Together, the townspeople, spread seven feet apart, stretched for three city blocks holding the cheese, and then the line doubled back. Ultimately, it went about five blocks long and clocked in unofficially at 3,832. Which would be about 30,000 individual sticks, and THAT's a really impressive number. 30,000 individual string cheeses, that's enough to fill my child's lunchbox for about two weeks.
It took about 90 minutes to stretch out the cheese, and by the time it was done, it was a piece of string cheese nearly three-quarters of a mile long. "For the community to come out and do this, this is huge," Knaus said.
Ok but can you say that your state created the worlds longest string cheese? #wisconsin pic.twitter.com/jF59qb6ZYz

— Sarah Waara (@sarahjane016) June 25, 2021
And his dad was especially thankful, saying "I can't do it anymore, so it's great they do it." Gerard said he's keeping the world record in his 85-year-old Dad's name because he's the one who got it all started.
Either way you slice it, Gerard and Jim are two dads that both don't want you to cut the cheese.