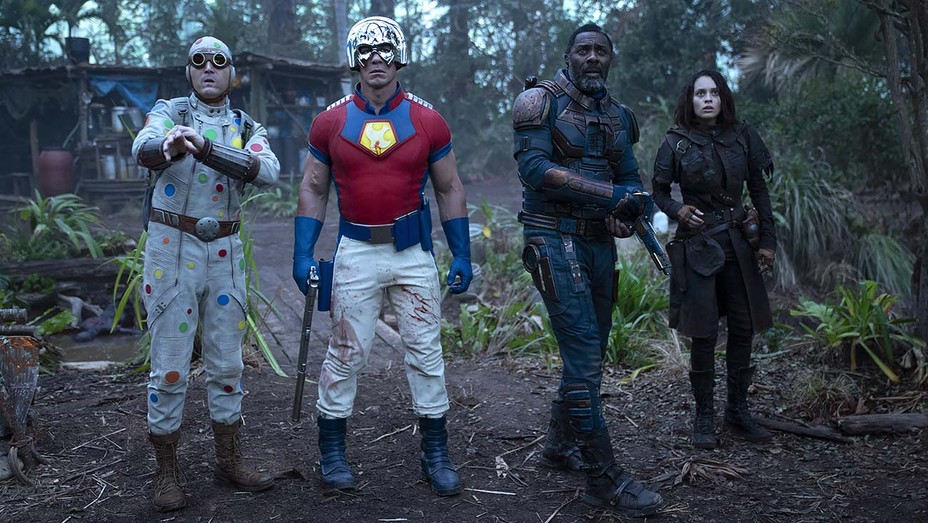 Credit: Warner
It happens incredibly fast.
The trailer for James Gunn's take on The Suicide Squad starts and within seconds it's clear that this is going to be a better movie than David Ayer's original.
For one thing, there is actual dialogue and banter among the strange collection of weird characters, which is exactly what you'd expect, and exactly what you want, from a James Gunn Suicide Squad movie. For another thing, it's daytime.
I'm sure there were some daytime scenes last time, but already this one feels brighter, lighter, poppier, and fun in a way that the endlessly dark and violent original flick was not. This one looks zany and wacky and like it doesn't take itself so seriously. Which is a good thing.
Plus, there's no Jared Leto! Bonus!
Some of the same actors are back, notably Viola Davis's and Joel Kinnaman's feds and Margot Robbie's Harley Quinn, (even Jai Courtney is back as Boomerang, for the real heads), but they might as well be new characters based on Gunn's treatment. Joining the crew are Michael Rooker, Idris Elba, Jon Cena, Pete Davidson for some reason, an actual shark (okay, not an ACTUAL shark), and more. Together they make a motley crew, and that makes for what looks like a really fun time at the movie theater (provided we're able to go one!).
Check it out, and catch The Suicide Squad on August 6th: