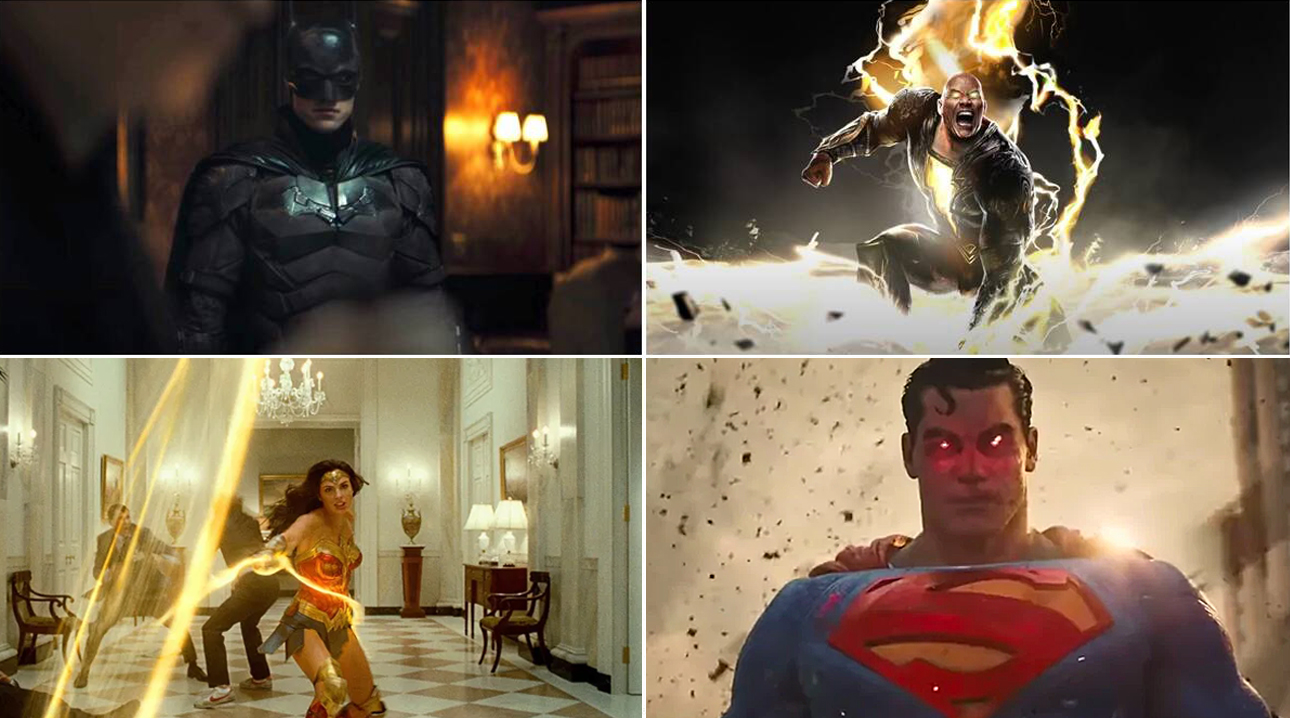 Credit: DC
Yesterday, DC held the first day of their FanDome event online, and it didn't disappoint.
The all-virtual event featured hours of content, including new trailers for Zack Snyder's Justice League, Matt Reeves's The Batman, and Wonder Woman 1984, all of which are set to premiere in 2021. James Gunn, fresh off Marvel's Guardians of the Galaxy franchise, brought a sizzle reel for the sequel to Suicide Squad. The directors of each film stopped by to discuss their projects before showing off their footage, and fans were buzzing all day long.
Let's start with The Suicide Squad 2's trailer, which contains a few familiar faces but mostly seems to start over with a brand new assortment of characters and actors.
We've already shared the Justice League and Batman trailers, both of which lean into dark and serious tones. In contrast, Wonder Woman 1984 has Kristin Wiig turning into a cheetah from The Island of Dr. Moreau and Chris Pine wearing parachute pants. Wonder Woman 1984 looks like a lot of fun.
While discussing The Batman, Matt Reeves also discussed Gotham, the HBO Max show that will focus on crime in Batman's town before Batman is around. Needless to say, there's a lot of it, and it all sounds pretty intense. As does the Gotham Knights video game, which takes place in a world in which Batman is dead and gamers can play as Robin, Nightwing, Batgirl, and Red Hood.
Suicide Squad also has a game (due out in 2022), in which players must defeat and evil Superman and Kill the Justice League:
Finally, The Rock showed up to talk about Black Adam, spun off from the Shazam movie and featuring the superstar as a bad guy, or perhaps an anti-hero? The character started as Shazam's nemesis but has since seen some reinvention. It's yet to be seen what version we'll get next December, but based on the teaser that mostly showed us some concept art, he's gonna look good, and according to the star, may encounter other DC characters like Hawkman, Doctor Fate, Cyclone, and Atom Smasher.
The Rock also teased a potential fight against Superman, telling fans that he's friends with Gal Gadot and would love for Black Adam to team with Wonder Woman and that he "always thought that it might be cool to hang out with Superman. That would be cool right I mean we're kind of similar in terms of our powers, our strengths our speeds, because look at the end of the day you never know. Black Adam and Superman could become friends, or they won't. The showdown might not be happening in this first Black Adam movie but somewhere down the line."
Sounds cool! But perhaps we should wait to say how this slate of DC movies do before we start looking years, and sequels, down the line.
The good news is the DC FanDome event was a success, with a solid share of legitimate footage and exciting news, including details on Netflix's upcoming The Sandman series.
More news to come on September 12th, with the second part of FanDome, "Explore the Universe." Get ready!