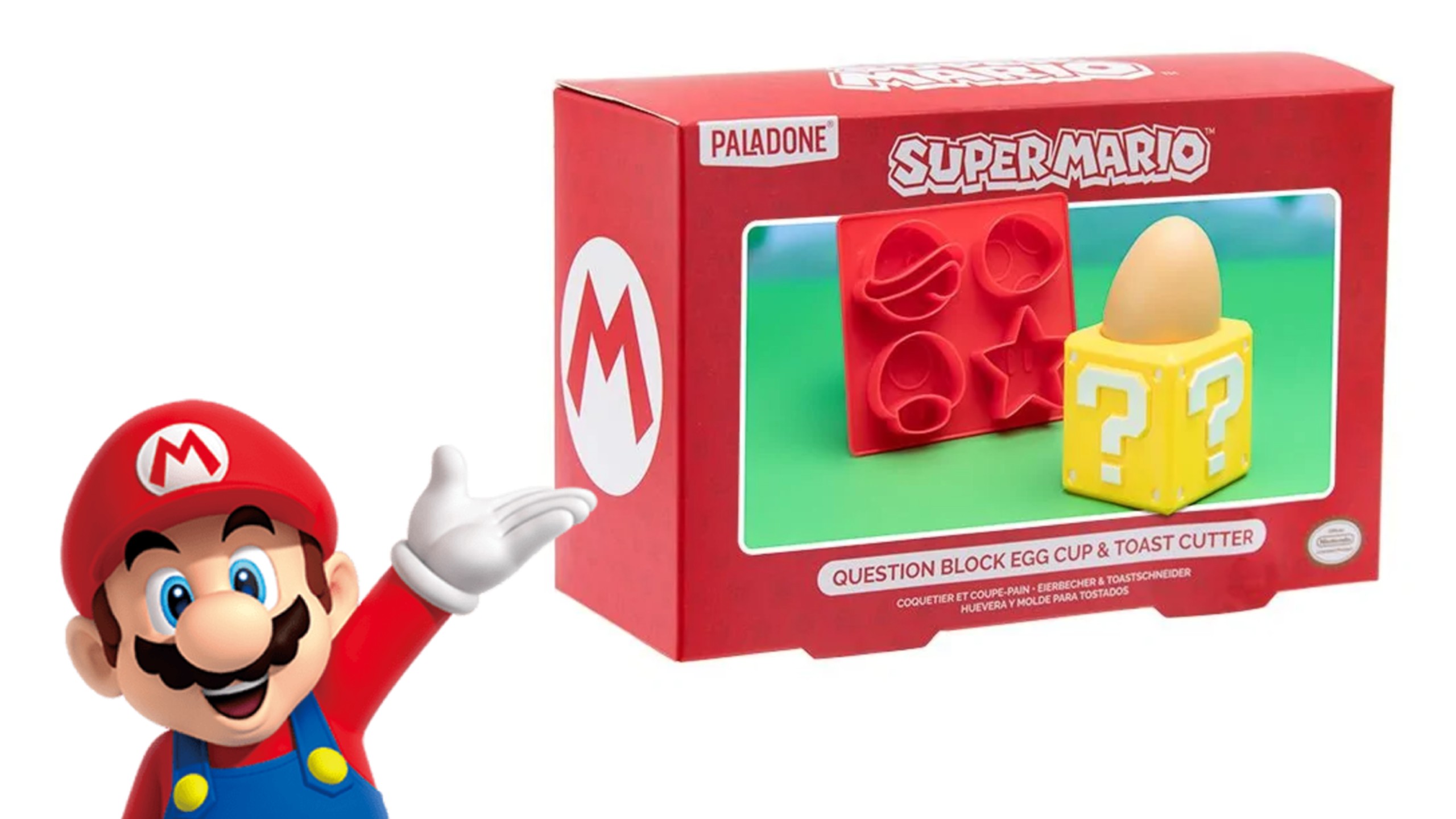 Credit: Nintendo
They say breakfast is the most important meal of the day.  Now you can add a little video game flair to your morning to really spice things up (your kids will love it too).
Nintendo has released an official Super Mario Egg Cup and Toast Cutter combo available at Merchoid for $18.99 USD.  To go along with your meal, there are also six new Super Mario mugs that feature level designs from the original games.  You can pre-order those mugs exclusively from Entertainment Earth for $9.99 USD each.  There's also a bunch of other Mario-themed mugs on their site that you'll definitely want to check out as well.
I love gaming merch and this isn't the first time we've seen Nintendo branch out like this.  In the past, they teamed up with Puma and released official Mario 35th Anniversary sneakers, and Levi's released a Super Mario clothing line.
Honestly, I'm pretty tempted to buy this breakfast stuff just for myself.  I don't own enough coffee cups (can anyone really?) and now I can make my usual toast with peanut butter & jam look cool and fancy.  Hell yeah!