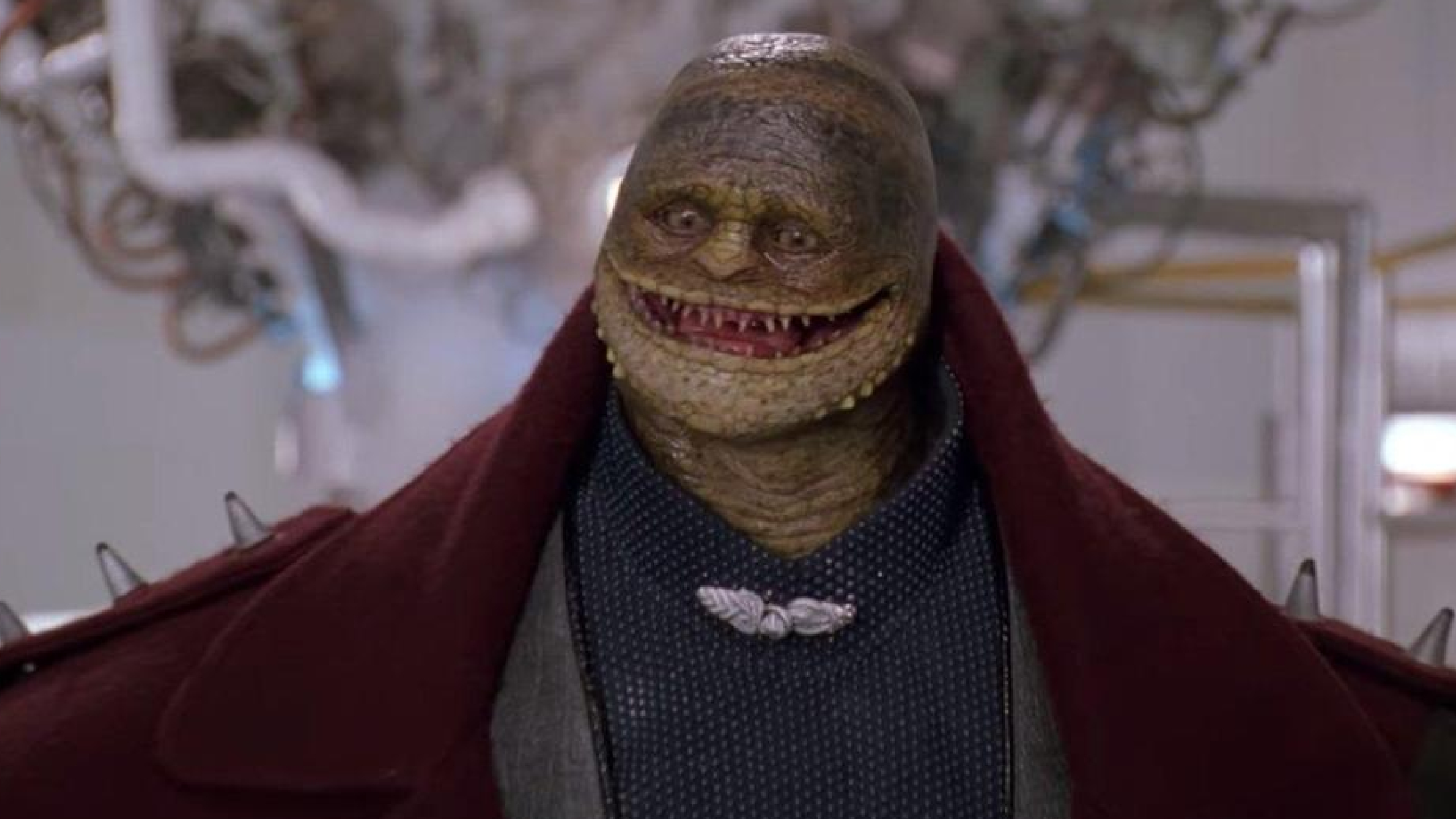 Credit: Buena Vista Pictures
OK, so "Super Mario Bros." wasn't the most beloved video game movie of all time. But you can't deny that the 1993 film was The Godfather of the Super Mario live-action film franchise. And while it hasn't found a new audience, or a second-wind, or even cult fandom status. But Mario is bigger than all of us. So what this movie does have is a previously unseen extended cut of the legendary (if for the wrong reasons) film.
It's like the Snyder Cut, but for a movie no one liked or wanted more of.
Super Mario Bros. Movie Restoration Adds 20 Minutes Of Deleted Scenes https://t.co/237mmMarYy pic.twitter.com/uH5n9oy24g

— Kotaku (@Kotaku) June 1, 2021
Fans (yes, plural) and restorationist Garrett Gilchrist, devoted themselves to faithfully restoring the pre-theatrical cut of the film so they could enjoy an extra 20-minutes of….it. There are extended scenes and even some full scenes that were cut, including a rap! How, in 1993, do you cut out a rap????
You can watch the full thing here if you want to support the "Morton-Jankel Cut", as it's been dubbed by fans (neither director was part of this extended-cut restoration project, however).
Some think this is the best way to experience the film, and the fans are hoping for an "official" release of it someday.
"It's not the Mario movie that fans and kids were asking for, and it is kind of broad and dumbed-down, but as this bonkers cyberpunk fantasy aimed at thirteen-year-olds? It's kind of cool and crazy that this film even exists," Gilchrist said to Gamespot.
So if you are one of the few fans of this somehow memorable movie, you now have an even longer version to enjoy, nearly 30 years later.