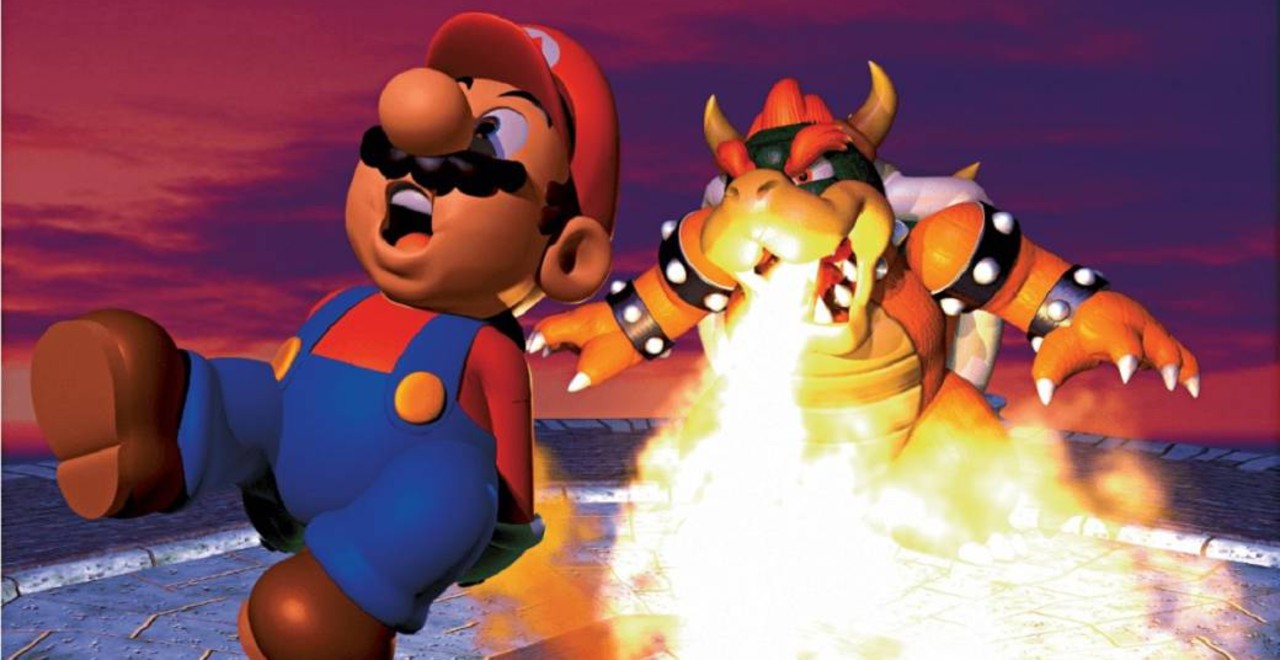 Credit: Nintendo
Well folks, the day has finally arrived.
March 10th might be known as MAR10 Day, but according to the internet, March 31st, 2021 is the day our beloved Mushroom Kingdom plumber Mario finally dies.  He had a great run, didn't he?  I grew up with his games and have a ton of wonderful memories playing Super Mario 64… okay, I'm completely overexaggerating.  It's not that bad.
Thank you to everyone who joined us in commemorating the 35th anniversary of Super Mario Bros. We hope you continue to Power-Up and enjoy Mario and friends' adventures! #SuperMario35 pic.twitter.com/TUCu2MRL9F

— Nintendo of Europe (@NintendoEurope) March 31, 2021
Today actually marks the final day of Mario's 35th-anniversary extravaganza.  The celebration started last September, and Nintendo has been busy releasing all sorts of Mario products since then.  There was a special Mario-themed Nintendo Switch console released alongside a remaster of Super Mario 3D World.  There was a Battle Royale game called Super Mario Bros. 35 released.  We even got Super Mario 3D All-Stars, which is a collection of Super Mario 64, Super Mario Sunshine, & Super Mario Galaxy on Nintendo Switch.
You'd think the anniversary coming to an end would be business as usual, but it has been dubbed by the internet as "The Day Mario Dies".  Starting tomorrow, there will be absolutely no digital or physical sales of Super Mario 3D All-Stars available, ever again.  This means that if you own a copy, you've got a collector's item on your hands.  Amazon has already ceased selling digital codes for Super Mario 3D All-Stars, and GamesIndustry reports that UK sales for the game rose by 276% in its final week on sale.  Yes, people are scrambling to find it.  What's even worse is the Super Mario Bros. 35 Battle Royale game is being taken offline completely.
Since everyone will be unable to purchase either of these games, it obviously means it's the day Mario dies at Nintendo's hand.  The internet is handling it about as well as you'd expect…
Oh yeah, Mario dies today. pic.twitter.com/l3OHRs9b0Z

— Apple2k / Daily MegaTen Music (@Daily_Megaten) March 31, 2021
Is March 31st! Mario dies today 🙁#myart #digitalart #mario #マリオ #luigi #ルイージ #supermario #mario35 #SuperMario3DAllStars #nintendo #fanart pic.twitter.com/WQgwHM43KN

— マイ⭐スター21 (@Mystar_21) March 30, 2021
This is how Mario will die on the 31st#Nintendo #SuperMario pic.twitter.com/0wES9uNmMW

— Hunter Bishop (@TheHunterBishop) March 28, 2021
This is how Mario dies today. pic.twitter.com/DzMgMYMSh3

— Out of Context Simpsons Couch Gags (@OOCCouchGags) March 31, 2021
Mario Dies Today
Bye Bye 👋 old friend pic.twitter.com/ysg3NQmoW5

— Ariana Nova .H (@mustangs2444) March 31, 2021
AH YES…. THE DAY THAT MARIO DIES… pic.twitter.com/IL05xbiTbx

— ❛ 🌟 KIRSTEN CANDELORE ! (@lovejinkles) March 31, 2021
There are others that have dubbed March 31st as the day Mario dies simply because it means we can finally stop celebrating his 35th anniversary.  Fans are hopeful now that Nintendo will focus on its other big franchises.  The Legend of Zelda celebrated its 35th anniversary on February 21st, 2021, and Nintendo did absolutely nothing for the occasion.  We all love Mario, but how cool would it have been to see a Legend of Zelda 3D All-Stars for Nintendo Switch?  I would love to play Ocarina of Time or Wind Waker on the go.
So yeah, you can breathe a sigh of relief.  Mario isn't actually dying.  I do have to agree though that it definitely sucks that these games won't be available to purchase anymore.  There really isn't a way to properly play the 3D All-Stars games unless you own the original consoles (or emulate them yourself).  It's kind of like when Disney would vault their classic films and you only had a limited time to grab them before they were gone.  Now we've got them on Disney+, but Nintendo is slow as molasses when it comes to releasing stuff.  We've got Super Nintendo games on Nintendo Switch as part of the online subscription, why not release N64 titles as well?  People would go nuts for it.
Anyways, if you are interested in picking up Super Mario 3D All-Stars, you have until midnight tonight to grab a copy before it's gone for good!