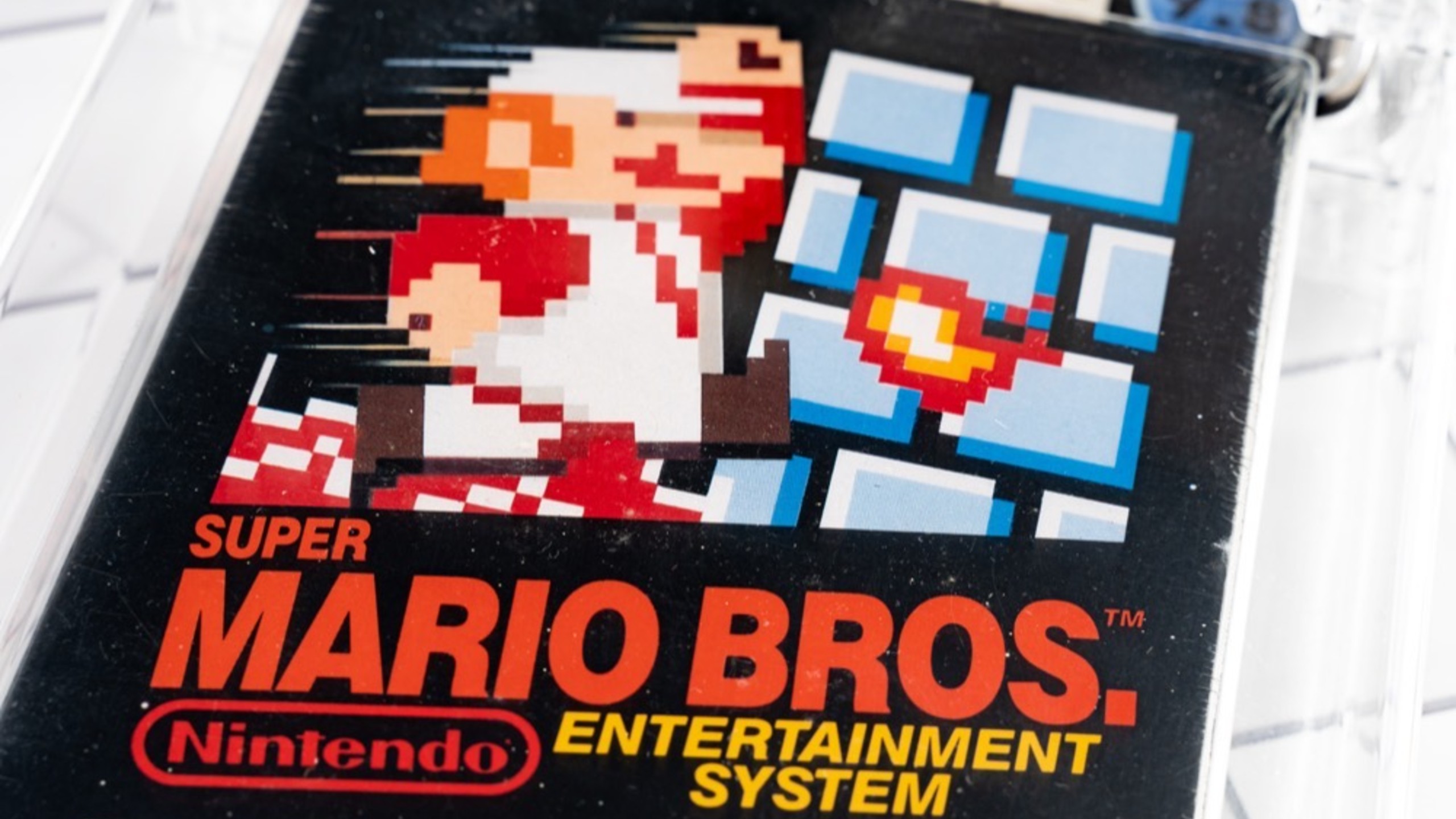 Credit: Rally
I feel like a broken record at this point. Do you remember that $1.5 million Super Mario 64 we were just talking about and how it set a new world record? Well, a rare copy of the original Super Mario Bros. on NES just sold for $2 million, which is the new, new world record. When will this madness stop?
Collectibles website Rally was the one behind the sale and announced the news on Twitter. This means $2 million is now the highest price paid for a video game in the history of video games. What really blows my mind is Super Mario Bros. cost $25 when it was released back in 1985.
Punks, X-Men, Declarations, and some news…

🏆A NEW WORLD RECORD on Rally🏆

…w/ the $2,000,000 sale of our 1985 Super Mario Bros., marking the HIGHEST PRICE EVER PAID for a video game of any title.

Read more in todays New York Times (cc: @nytimes): https://t.co/mJzEcVMXuQ pic.twitter.com/segsfw6Jw9

— Rally (@OnRallyRd) August 6, 2021
One thing worth noting though is that this is different from your typical auction. The way Rally works is that investors buy "shares" on the product, and then vote on whether or not to sell. According to the NY Times, Rally bought the game for $140,000, and the investors voted against selling it at one point for $300,000. In the end, whoever purchased this rare copy of Super Mario Bros. for $2 million was only able to after the collectible's shareholders approved of such a sale. Imagine if they hadn't approved it? How much would this game have probably sold for? I'm kicking myself right now for not holding onto my original games.
If you haven't been keeping up with all these nostalgia-fueled purchases, here's a quick recap. Just in the past few months alone, we've seen a copy of The Legend of Zelda on NES sell for $870,000, a copy of Super Mario Bros. on NES sell for $660,000, a copy of Super Mario 64 sell for $1.5 million, and now this $2 million copy of Super Mario Bros. Every time I say "Oh it's going to be a while before we ever see anything beat these records" I'M WRONG. At the rate these things are selling, I'm guessing a copy of Ocarina of Time is going to go for $3 million or something next month.