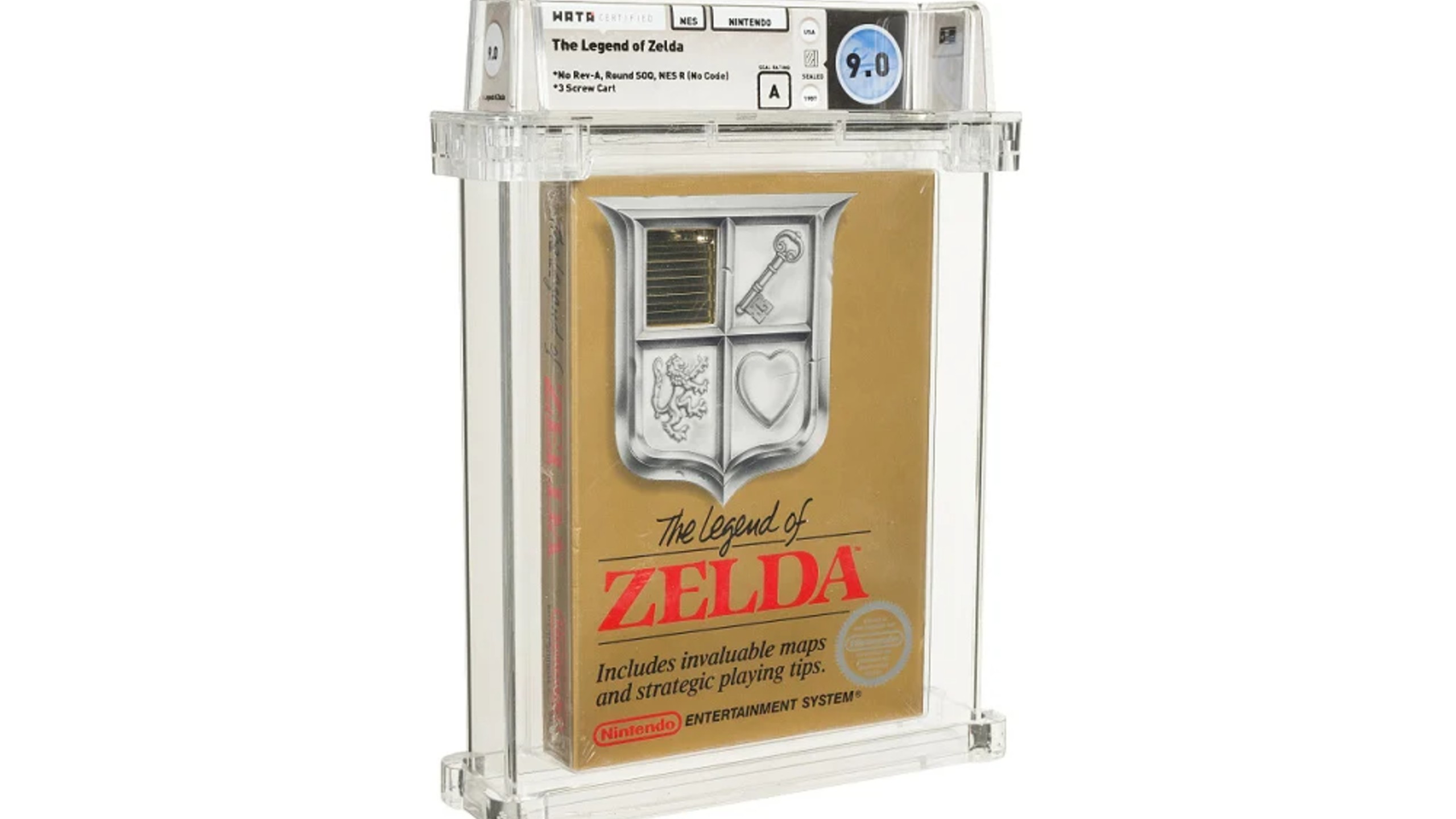 Credit: Heritage Auction
Update…
That unopened copy of Nintendo's The Legend of Zelda we were talking about? It has sold at auction for $870,000. Now I'm kind of regretting opening my original copy of The Legend of Zelda with that fancy gold cartridge.
The original story follows…
We've seen nostalgic videogames in pristine condition sell for ridiculous prices at auctions. A rare sealed copy of Super Mario Bros. 3 sold for $156,000, a copy of the original Super Mario Bros. sold for $100,000, and if you thought those were big numbers, another rare copy of Super Mario Bros. sold for a record-breaking $660,000. The long and short of it is classic Nintendo games go for exorbitant prices. Following that trend, it looks like this copy of the original The Legend of Zelda currently being sold on Heritage Auction could be the next one to make its mark and even dethrone the famous Italian plumbers in the process.
The Heritage Auction listing states that "none of the copies we've offered of this title previously could even attempt to hold a candle to this one due to its incredibly rare variant that holds early production status. This matter is completely inarguable. This is the only copy from one of the earliest production runs that we've ever had the opportunity to offer, and, possibly will have the opportunity to offer, for many years to come."
What's crazy is it's already going for $110,000 and there's still a day left to place a bid. I can imagine this price is going to skyrocket right before it reaches the auction end date.
The listing goes on to say that "Considering this variant was only produced for a few months in late 1987 before it was ultimately replaced by the "Rev-A" variant in early 1988, this statement likely comes as no surprise to collectors. Only one other variant precedes the offered "NES R" variant and that is the "NES TM" variant, which is the true first production run. However, it is also widely believed that only a single sealed "NES TM" example exists, and there is no telling whether or not that copy will ever come to market. Essentially, this copy is the earliest sealed copy one could realistically hope to obtain."
The most I've paid for an old game is $120 for Skies of Arcadia on Dreamcast, but even then I felt like I was out of control. Thought I was some kind of wild man spending that kind of money on a 20-year-old game. I was ready for my wife to lock me up and throw away the key, but in the grand scheme of things, I'm just a tame little bunny. We'll keep our eye on this listing to see just how much it actually goes for once it's finished. I think it's gonna be a big one.