Experts Alarmed by Feral 'Super-Pigs' Because 2020 Is a Dirty Swine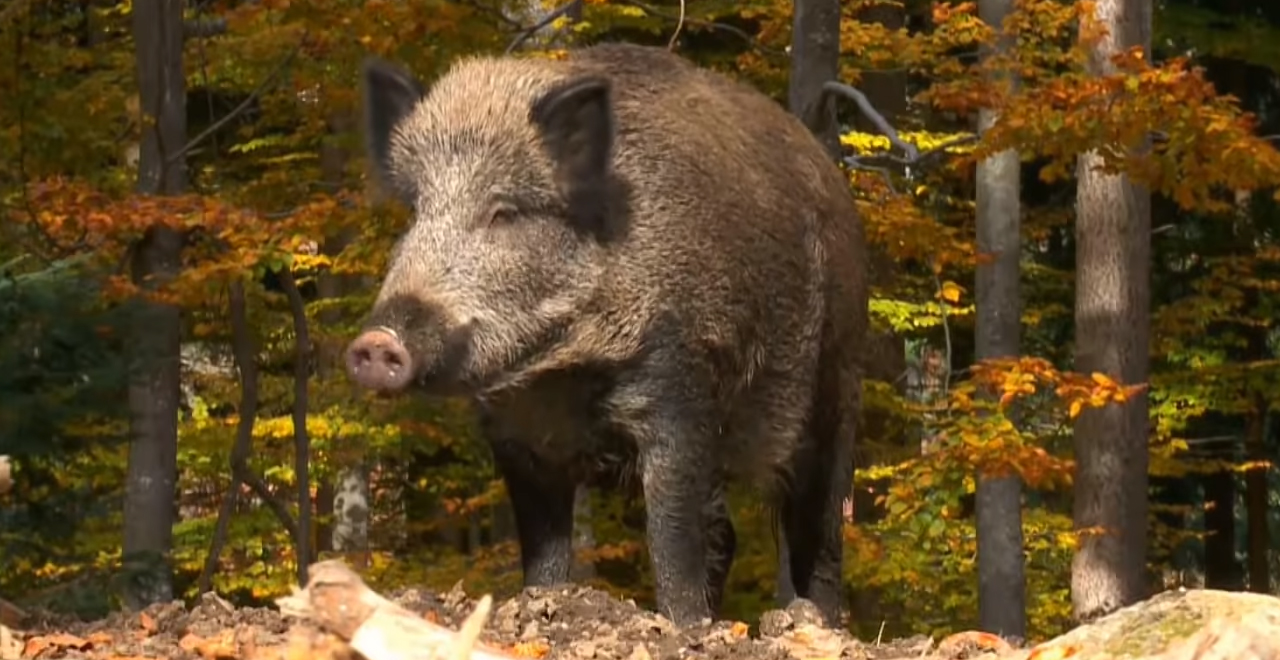 They say pigs get a bad rap.
They say they're smart, they say they're not as filthy as stereotypes suggest, they say they make good pets. Most of us probably haven't had all that much opportunity to find out, aside from watching Peppa Pig.
But that may be about to change.
Scientists are warning that America's "wild pig" population is booming and it's becoming a problem. These pigs, of which there are approximately 9 million, used to be contained to around 17 states, but have now spread to 39 states over the past three decades. And they aren't showing signs of stopping.
The Atlantic recently reported on the wild pig problem and the article is not for the faint of heart. Especially if you live in Texas, where there are some 1.5 million feral pigs.
Scientists are referring to the proliferation of wild pigs as a "feral swine bomb" which is not a phrase I ever anticipated hearing. Nor is "super-pig," which is what Ryan Brook, a University of Saskatchewan biologist called some of them that have sprung up with some of the attributes of boars, including intelligence, excellent sense of smell, and heavy fur that helps them survive in the wild.
"The problem with the hybrids is you get all of the massive benefits of all of that genetics," Brook told The Atlantic. "It creates what we'd call super-pigs."
"I've heard it referred to as a feral swine bomb," says Dale Nolte, manager of the National Feral Swine Damage Management Program at the USDA. "They multiply so rapidly. To go from a thousand to two thousand, it's not a big deal. But if you've got a million, it doesn't take long to get to 4 [million], then 8 million."
To make matters worse, these pigs are invasive and destructive, causing damage to livestock, property, pets, even ecosystems, according to the U.S. Department of Agriculture.S Department of Agriculture.
None of this sounds like a lot of fun, but it does make the potential for Spider-Ham to emerge from the pack, should one of these super-pigs get bit.
Obviously, that's a ridiculous thought but I'm sorry, I have a hard time believing most of the stuff going down lately is real life. The chances that we are living inside of Spider-man's multiverse don't seem all that far-fetched anymore.