Super Size Your Wedding for a Value Meal Price at McDonald's in China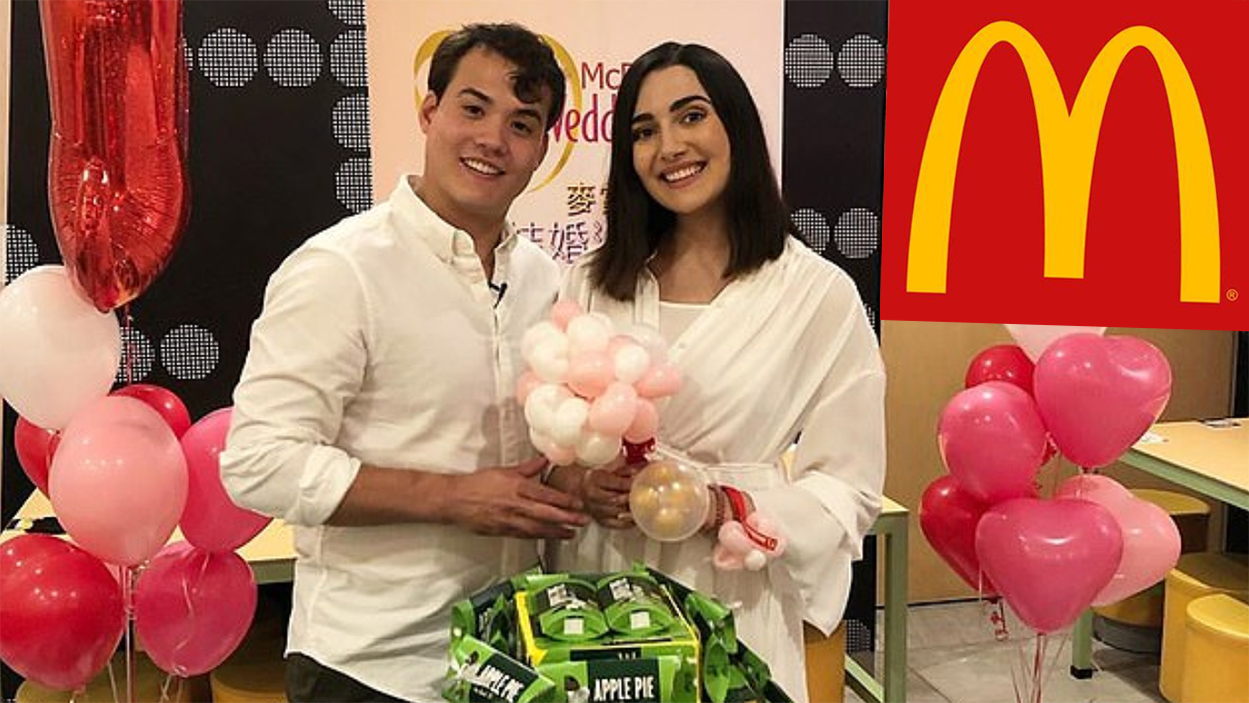 If you're "lovin' it" so much, why don't you marry it? Well, now you can.
For those who can't think of a better setting for their nuptials than a fast-food restaurant, first of all… maybe try a little harder? But secondly, you're in luck! McDonald's is offering you and your McNugget a chance to tie the knot with one of their exclusive wedding packages.
Prices for the packages are tiered and, depending on just how much you want to doll out, offer everything that a typical wedding would, like balloon arches, photographers, and wedding favors (still no promises on a working ice cream machine, though).
Those with dreams of a McWedding will also need to make their way to Hong Kong, where 15 venues are currently offering these special services.
Sure, it would be an expensive trip, but the prices are surprisingly reasonable once you arrive. The basic package costs about $425, which reserves the venue, audio equipment and a 'party MC' – aka a wedding DJ.
However, if you want to spare no expense at your fast-food wedding, you can Super Size to the Love Forever Party package for around $1,200. This deluxe tier provides the bride and groom with a two-hour venue rental, two McDonald's balloon wedding rings, and a balloon bridal bouquet in addition to everything else – a relative steal considering the average wedding in the US costs about $30,000.
Of course, you can also choose from the a la carte menu when it comes to your big day, like the 'Loving You' table balloons, a 3-tier apple pie cake, or picture frames tastefully fashioned to look like french fries.
"Thinking about throwing a really special party for your wedding, engagement, anniversary or bridal shower? Think McDonald's," the fast-food giant's website reads.
"Our Wedding Party packages have just everything you need, including unique venue decoration, customized games and special gifts for bride & groom and your guests.
"Everything will be taken care of by McDonald's. All you need to do is to be there and enjoy the moment of your lifetime."
It's easy to poke fun at the concept, but McDonald's has actually been offering wedding services in Hong Kong since 2011, growing from three venues to fifteen due to surprisingly high demand.
"We started the program because many customers tell us that McDonald's is where they first started dating," said McDonald's spokesperson Jessica Lee. "McDonald's is where their love stories grew."
If China is too far to travel you could always consider a US-based Taco Bell ceremony.