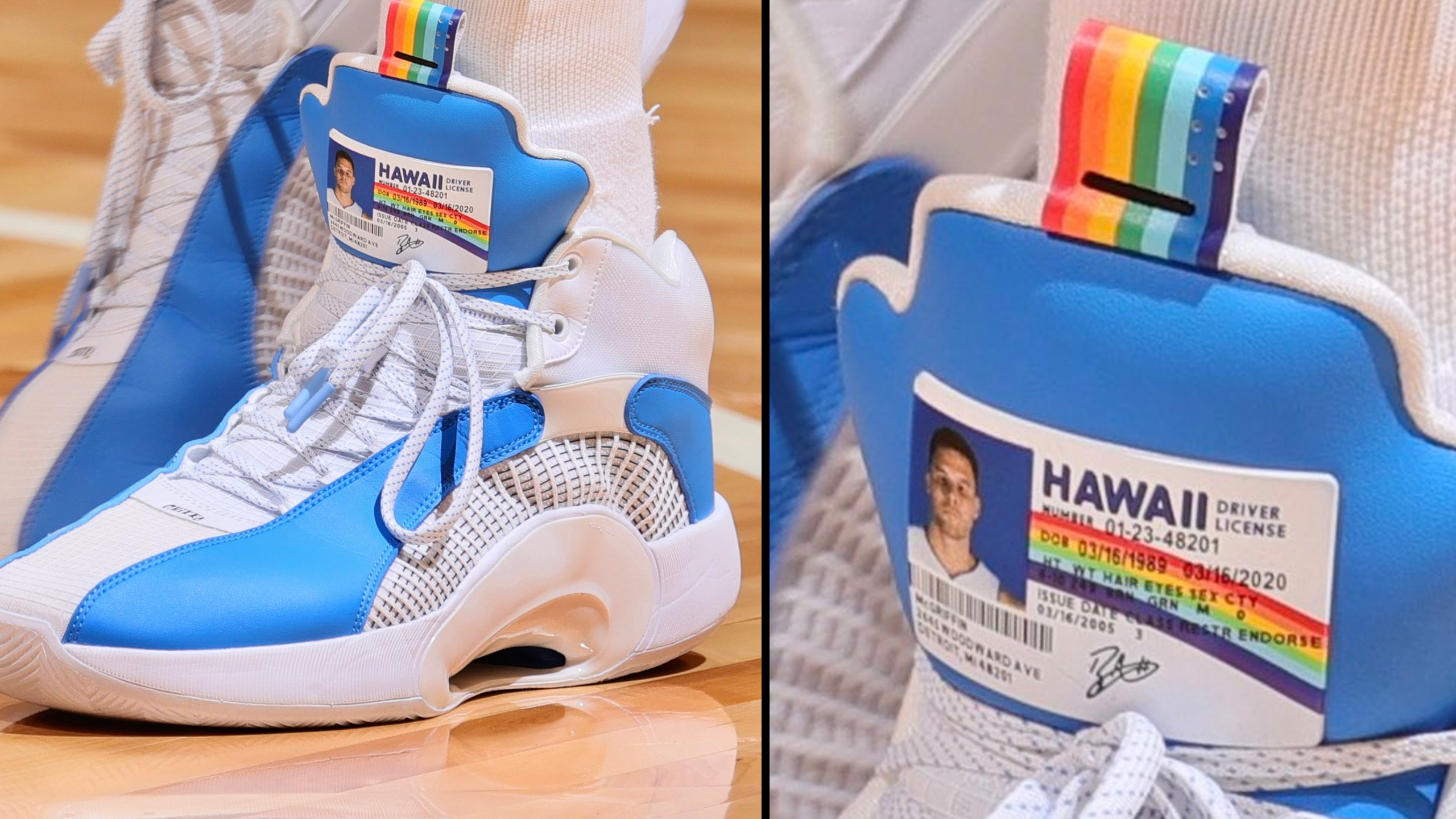 Credit: Twitter/NickDePaula
Few things are more sacred to a pro athlete's uniform than shoes. Whether it's custom cleats paying homage to an icon or a cool new collab, athletes know how to do shoes. And most fans pay closer attention to the footwear they actually wear in games, rather than what they peddling for endorsement deals. And Blake Griffin's "Superbad" custom Jordan 35s are standouts when it comes to awesome NBA footwear.
"Superbad" is a classic coming of age, teen comedy. It was a breakthrough movie for Jonah Hill and it was a longtime passion project for Seth Rogen. But it was "McLovin" who stole the best scenes in the film, and even Blake Griffin agrees, given he sports a classic turn from the film on his shoes.
Wow. Blake Griffin has "McLovin" 35s on tonight — with his own Hawaii ID info. pic.twitter.com/ghrgjaSjfR

— Nick DePaula (@NickDePaula) May 13, 2021
The new Brooklyn Nets addition wore the Jordan 35s complete with a fake Hawaii ID, calling back one of the funniest parts of the flick. He also made sure to customize them his own face instead of Christopher Mintz-Plasse and "McGriffin" instead of "McLovin", which make for a perfect homage.
Griffin has averaged 17 points per game since joining the team from Detroit. The Nets will be one of the favorites to win the title in the playoffs, and you can't help but root for a flying, dunking "McLovin" on the court.