A Taco Truck in Texas Fed 800 Families for Free During Winter Storm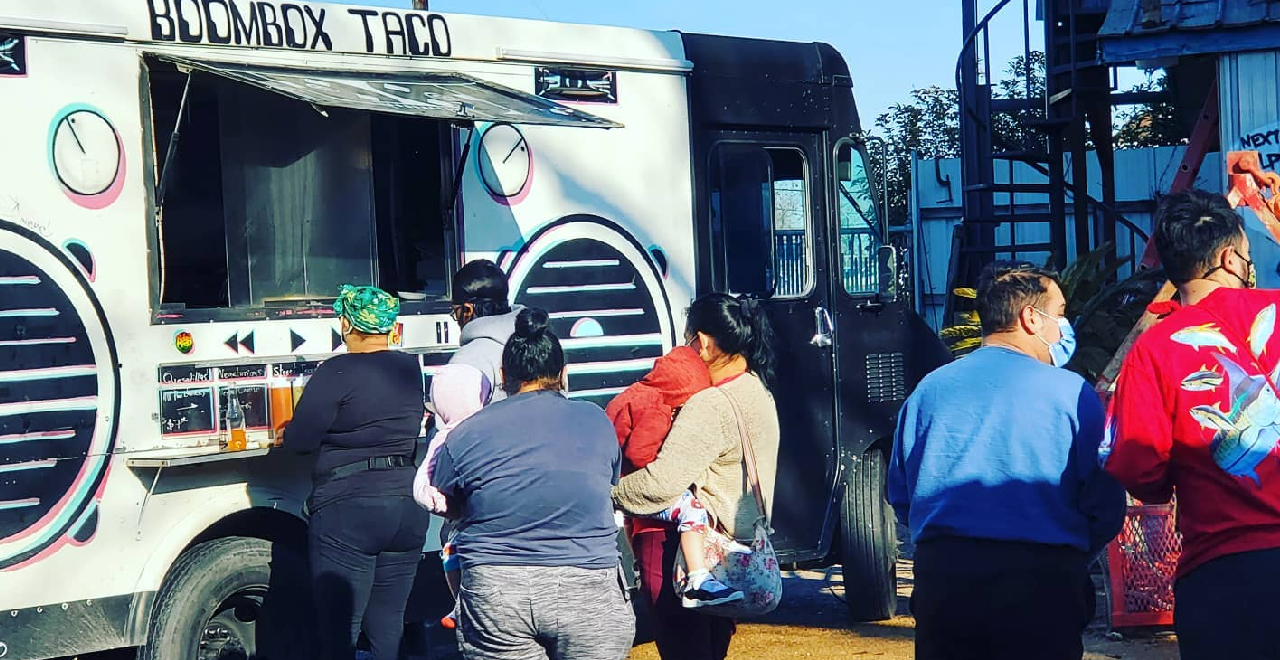 When Texas got crushed with winter storms, millions were left without power and water. And when the government and overwhelmed emergency workers couldn't get to everyone, regular people stepped up to help each other. Whether it was the man who rescued stranded drivers, or people sheltering a delivery driver, neighbors helping neighbors became the biggest way to stay safe.
One taco truck in Houston embodied that spirit to the fullest, feeding 800 families that were without food, power, and water. Boombox Taco's owners, Jessica Villa-Gomez and Alex Martinez, who were also without power, decided to help how they could. So they took their taco truck to eight apartment complexes that were even worse off than they were and fed people. For many, it was their first hot meal in days.
"We have been struggling as well, but we're not struggling as much as other people," Villa-Gomez told the Houston Chronicle. "And if we have the resources to help others out, why not? We decided to give the food to people in need."
They made 2,400 tacos (the same amount I have to make on Taco Tuesday for my always-growing children) to give away for free. Villa-Gomez said they were in the cold, but had a generator, so they wanted to go and give back to people who were struggling even more.

That's what it's about, giving back to your community during a time of need. A number of Texas restaurants were opening their doors (and/or kitchens) to help those in need, and Boombox Taco was just happy to be part of the crowd. In a Facebook post, they said it was truly moving to know they weren't alone, and that they were honored to be of service to the city that has given them so much.
"It's just good to come out of this–not just thinking about yourself, but thinking about others," Villa-Gomez said. "It just feels good to help someone out in need, if you can."
The Dad Staff is donating to a collection of food and warming centers throughout Texas to help families in need. Impact Your World allows us to contribute to 14 organizations, including The Red Cross, Mercy Chefs, Austin Pets Alive, as well as local food banks in Dallas, Houston, and Austin. If you are able, please consider donating any amount here.