Teens Losing it Over Phil Collins is The Wholesome Content we Need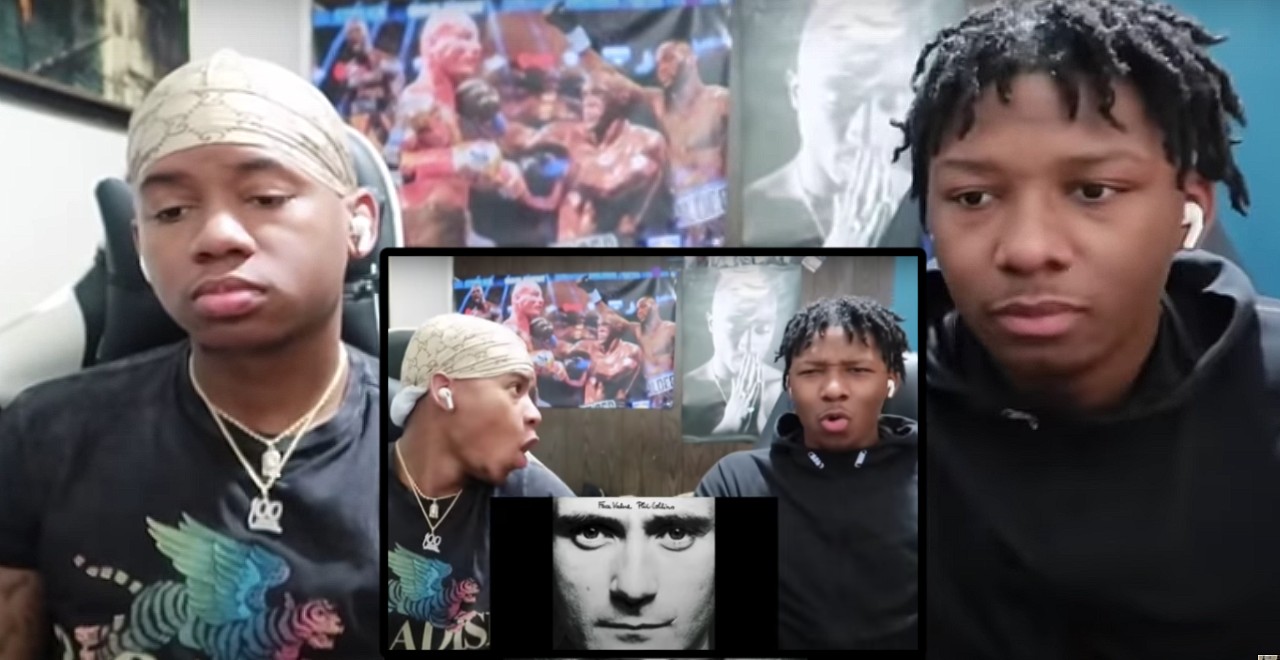 There is something so pure about watching kids discover things for the first time. Whether it's a type of food, an activity, or a song, seeing a kid learn something new and wonderful about the world is unparalleled. Without the reserved and often jaded filter that comes with adulthood, we're left with the wide-eyed innocence of a child experiencing pure, uninhibited joy. Twins Tim and Fred Williams from Gary, Indiana recently filmed a video that gave us a much-needed dose of that pure, wide-eyed excitement.
The teens post YouTube videos where they react to songs as they hear them for the first time. Want to feel old? Head on over to their channel and watch them discover songs you've heard no fewer than 1,000 times. We (mostly) forgive them for making us feel like ancient beings because their videos are just so dang wholesome.
Last week, the twins filmed their reactions as they listened to Phil Collins' "In the Air Tonight" for the very first time, and let me tell you, they were into it. The second Collins started to sing, Tim threw his hand over his heart so quickly it seemed involuntary. The video continues as the twins bop their heads to the beat, and we all waited breathlessly for the iconic drum fill. The boys' reactions did not disappoint – Tim gasps, both teens' mouths drop and their eyes go wide as they soak it all in. After taking a few seconds to collect himself, Fred says, "I've never seen nobody drop the beat three minutes in the song!"
It's easy to see why the internet has fallen so hard for this video. With over two million views in just a week, watching the teens listen to songs we love for the first time feels almost like we're discovering them all over again. It's reassuring that a generation who laughs at special effects in movies that were cutting-edge when we first saw them can still appreciate non-new (I'm not saying old. It's not old. We're not old) music that totally slaps.