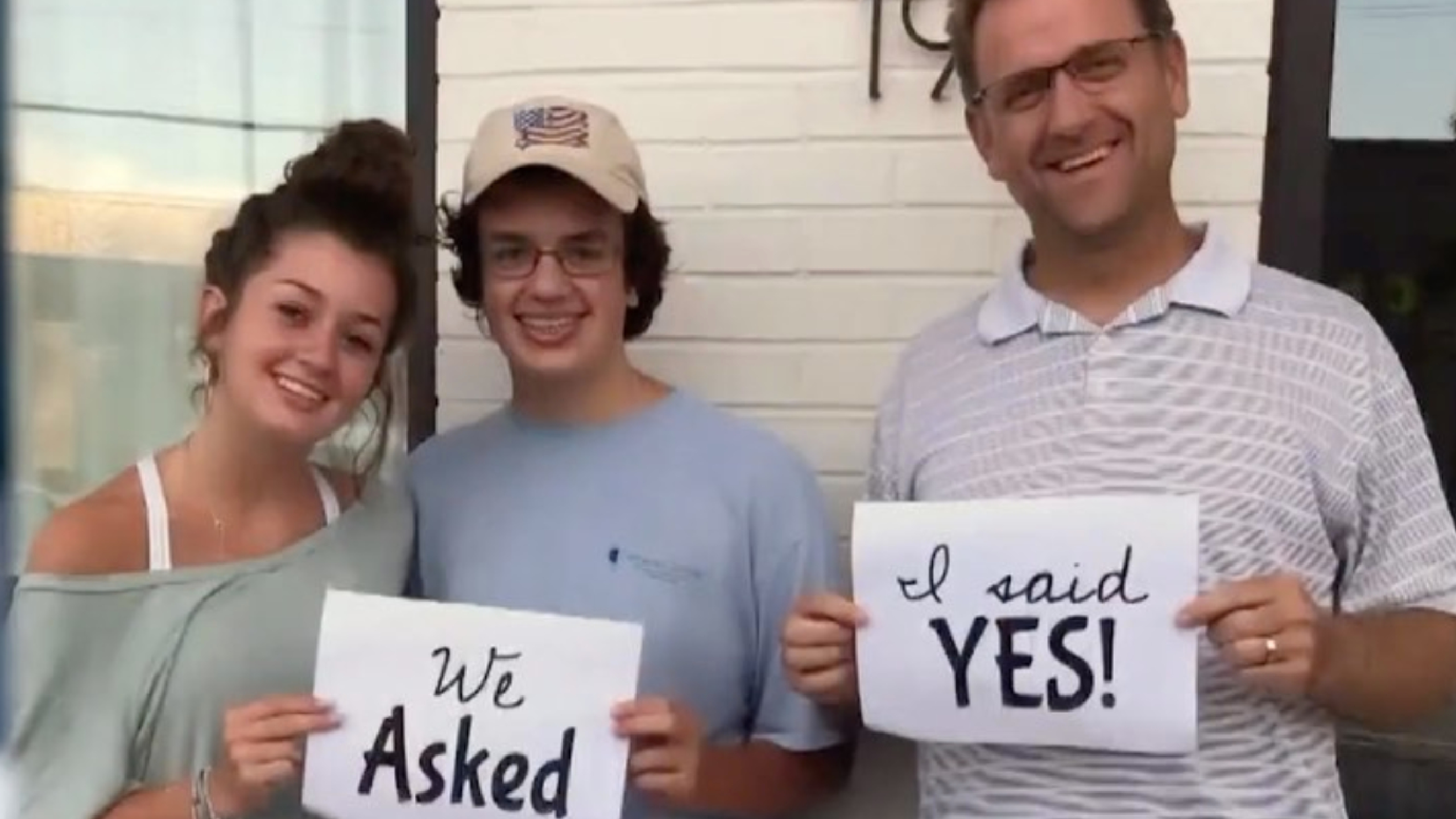 Credit: Instagram/TODAYShow
Being a father isn't always the same as being a dad. Being a dad can come in a variety of ways. When it comes to adopting stepkids legally, it's usually that father figure who welcomes kids into their family, but sometimes kids can surprise even a dad.
Melody and Frank Powell married seven years ago, making Frank stepdad to Melody's two kids, Sarah and Will. Now 17 and 15, the two kids cooked up a cute "dad-posal," asking him to adopt them legally. It's some of the most wholesome dad content you will see all day.
How'd it go down? Frank is a teacher, so Sarah and Will hijacked the school's PA system to make the announcement over the loudspeakers.
"Attention, attention, Frank Powell," Sarah starts, "This is Sarah and Will Oliver. We would like to ask you to officially become our dad and adopt us." Frank, predictably, becomes very emotional.
View this post on Instagram
"They're very happy, just like I am, that I am their dad," Frank said.
It says a lot about his two kids that they wanted their parent/kid relationship even more official. It feels like most teenagers wouldn't be caught dead showing that they care about something so publically, so hats off to Sarah and Will for being so proud of their dad.
Two kids celebrating their dad's devotion is something that hits every dad in the feels (as the kids say).