Tesla Update Lets Owners Replace Car Horn With Fart Noises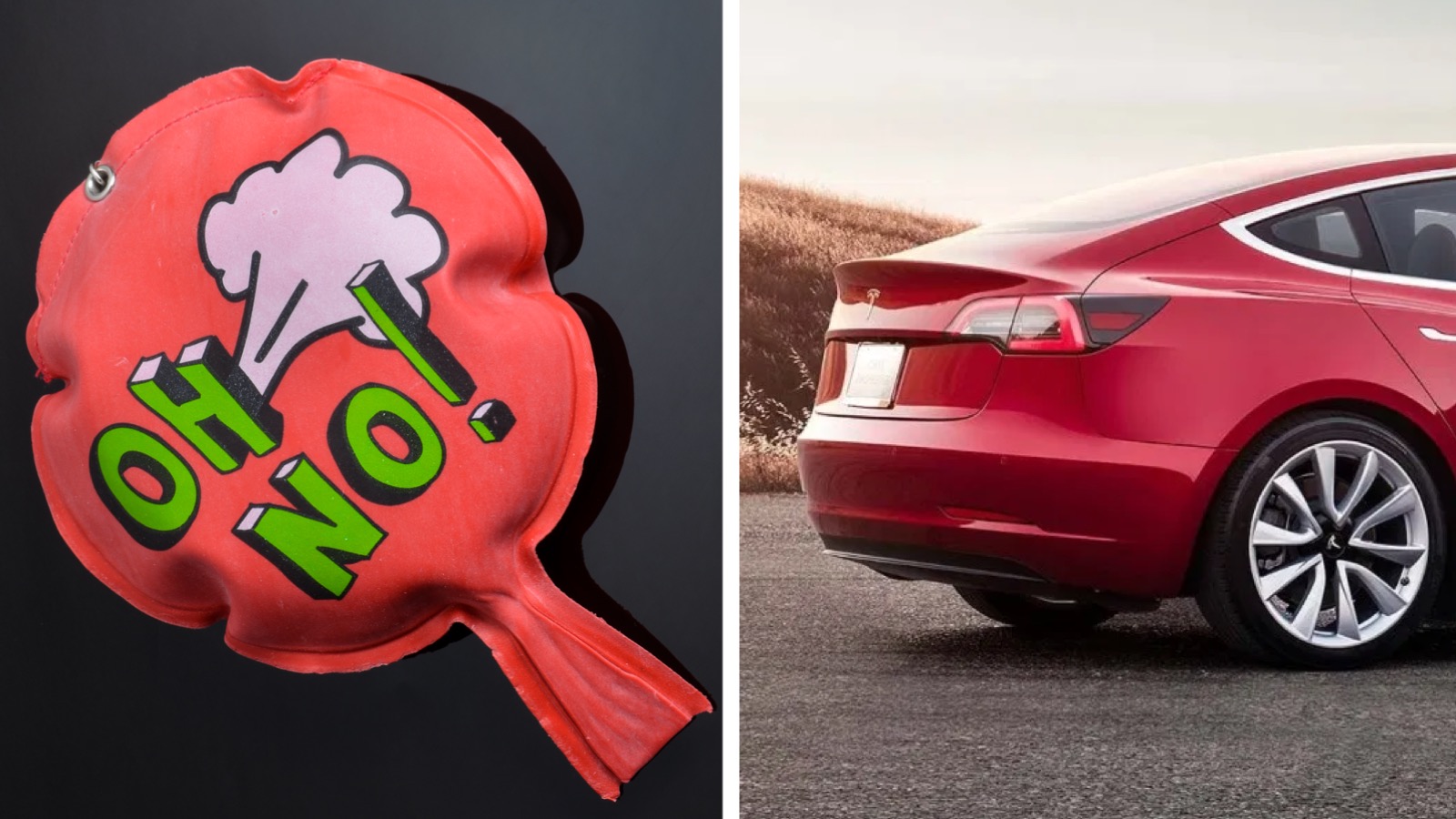 It's one of the coolest and most innovative car companies, and now Elon Musk has taken his killer cars into dad territory. Thanks to the latest holiday update, Tesla owners can now customize their car horns with a fart noise instead.
The new Tesla holiday update gives drivers the ability to use Boombox mode to broadcast custom audio outside the car. So, instead of the normal old car horn honk, you can swap in a goat scream, a fart, or more.
Change your horn sound to 🐐, 🐍🎷, 💨 or holiday jingles with latest Tesla software update!

— Elon Musk (@elonmusk) December 25, 2020
Tesla owners were waiting for this update, although I like to think personally it was entirely for the ability to make your fancy car fart on command. This is going to be a windfall for all Tesla Dads, who can now fart at will anytime the situation calls for it. Waiting to pick kids up from school? Turn it into a dang fart parade as they walk out. Someone cuts you off in traffic? Fart cacophony.
This will also let dads pull off the ultimate "pull my finger" misdirection. You can turn your fancy car into the world's most expensive fart joke. And IT WILL BE WORTH IT.
Does this open the door to some Tesla people becoming uber-annoying by driving around and playing horrible music on Boombox mode? You betcha! Some sites are already speculating that attention-craved owners could theoretically drive around neighborhoods blasting ice cream truck music, but surely even they aren't that craven (ok, some are).
Tesla is an innovator, and hopefully, this is just the beginning of a worldwide movement to replace car horns with fart noises.